Now they want to outlaw non-violent political groups
A report from the Tony Blair Institute proposes some alarming new forms of censorship.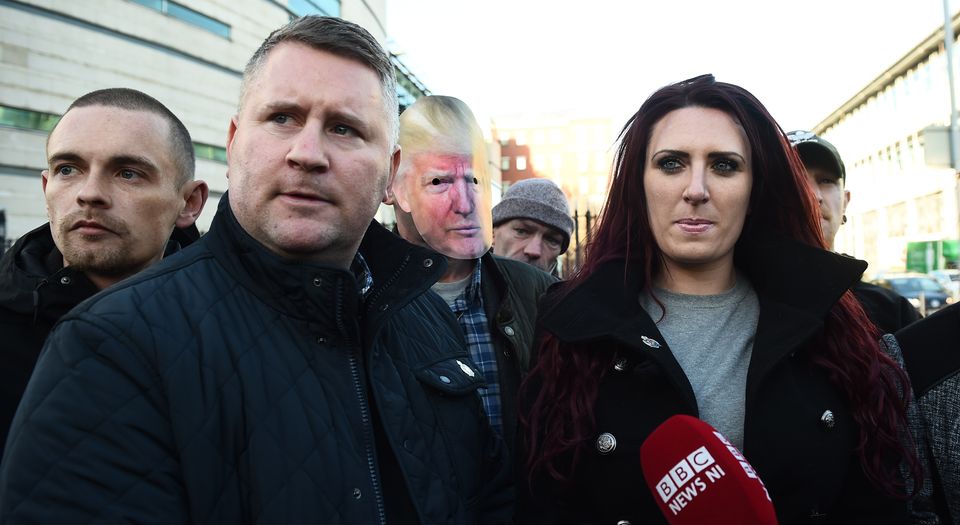 Our freedom from government interference – our freedom to speak, to campaign and to operate as we please outside of the reach of the state – is under constant assault today. A recent report from the grandly named Tony Blair Institute for Global Change, titled New Policy Responses to Stop Hate Crime, is just the latest example of this.
Its suggestions for further restrictions on what we can say about people's religion are bad enough, and blur the line between anti-religious speech and blatantly racist speech. But the proposals about hate groups are even more disconcerting. Put bluntly, the report's complaint is that the government does not have enough powers to make life difficult for organisations that promote views we don't like, and so it ought to award itself some more.
The problem, as the institute sees it, is this: too many groups, such as Britain First or Generation Identity, promote odious ideas, but remain annoyingly non-violent. Which means they cannot just be summarily banned under current anti-terror legislation that allows for the censorship of violence-inciting speech. The institute's modest proposal to deal with this alleged difficulty is a 'new tier of hate-group designation', which could be proudly announced as the 'first of its kind in Europe'.
Available by Home Office fiat, such designations would be based on the fairly vague claim that a group might 'demonise specific groups on the basis of their race, religious [faith], gender, nationality or sexuality', or be guilty of 'disproportionately blaming specific groups (based on religion, race, gender or nationality) for broader societal issues'. Or they might be regarded as 'aligning with extremist ideologies, though not inciting violence'.
What would be the impact on a group that was designated as hateful? The report is short on detail, but it speaks in terms of such groups 'not [being] allowed to use media outlets or speak at universities', and not being allowed to 'engage, work with or for public institutions'. They would be 'suspended from the electoral roll'. (This is an odd phrase showing, perhaps, evidence of over-hasty writing. Presumably, it means the groups would be deregistered as political parties.) The designated groups would also be banned from holding any public marches at all.
This is all quite mild, the report insists. Group members would still, graciously, be allowed to meet in private. And any new offences to back up the proposed prohibition on hate groups would be 'civil, not criminal'. Oh, and there would be an incitement to virtue, too. Groups might be given back their privileges, rather like errant schoolboys who showed good behaviour, if they mended their ways and became more enlightened.
Where to start with all this? The first thing to note is that these measures are envisaged as applying to organisations operating entirely within the law. What we are talking about here is the introduction of powers to impose severe restrictions on the activities of lawful groups; groups that are neither violent nor dedicated to criminal activity.
Despite the report's protestations, the restrictions are severe. Preventing a group from taking part in any procession, excluding it from addressing students and banning it from democratic activity as a political party are essentially telling that group that it may only operate in private.
It gets worse. Consider the words 'not allowed to use media outlets'. Are broadcasters now to be automatically penalised by Ofcom if they publicise the views of a government-disapproved body? Will we reach the position of old Eastern European dictatorships and punish newspapers for publishing material from specific groups? As for the comforting statement that any offences created would be civil not criminal, don't be taken in. If anything, this would make it even easier to assert state control over certain political groups, as it would mean that fines could be levied and bans enforced without the need to prove guilt beyond reasonable doubt.
Think about what kind of activity might fall under the ban. What about a Christian evangelical group known for its strong views on transgenderism? Could it be driven from public life until it mended its ways? On the other side, what of pro-choice activists who regularly call out what they see as the medieval bigotry of the Catholic Church on reproductive matters, or a group of gay-rights supporters who attack the Koran for its uncompromising view on homosexuality? Might they be found guilty of disproportionately blaming a religious group for societal ills and find themselves banned?
We need to criticise and challenge proposals like these long before they become law.
Andrew Tettenborn is a professor of commercial law.
Picture by: Getty
To enquire about republishing spiked's content, a right to reply or to request a correction, please contact the managing editor, Viv Regan.