In praise of Harold Bloom
The great literary critic provided a vital, universalist riposte to lazy relativism.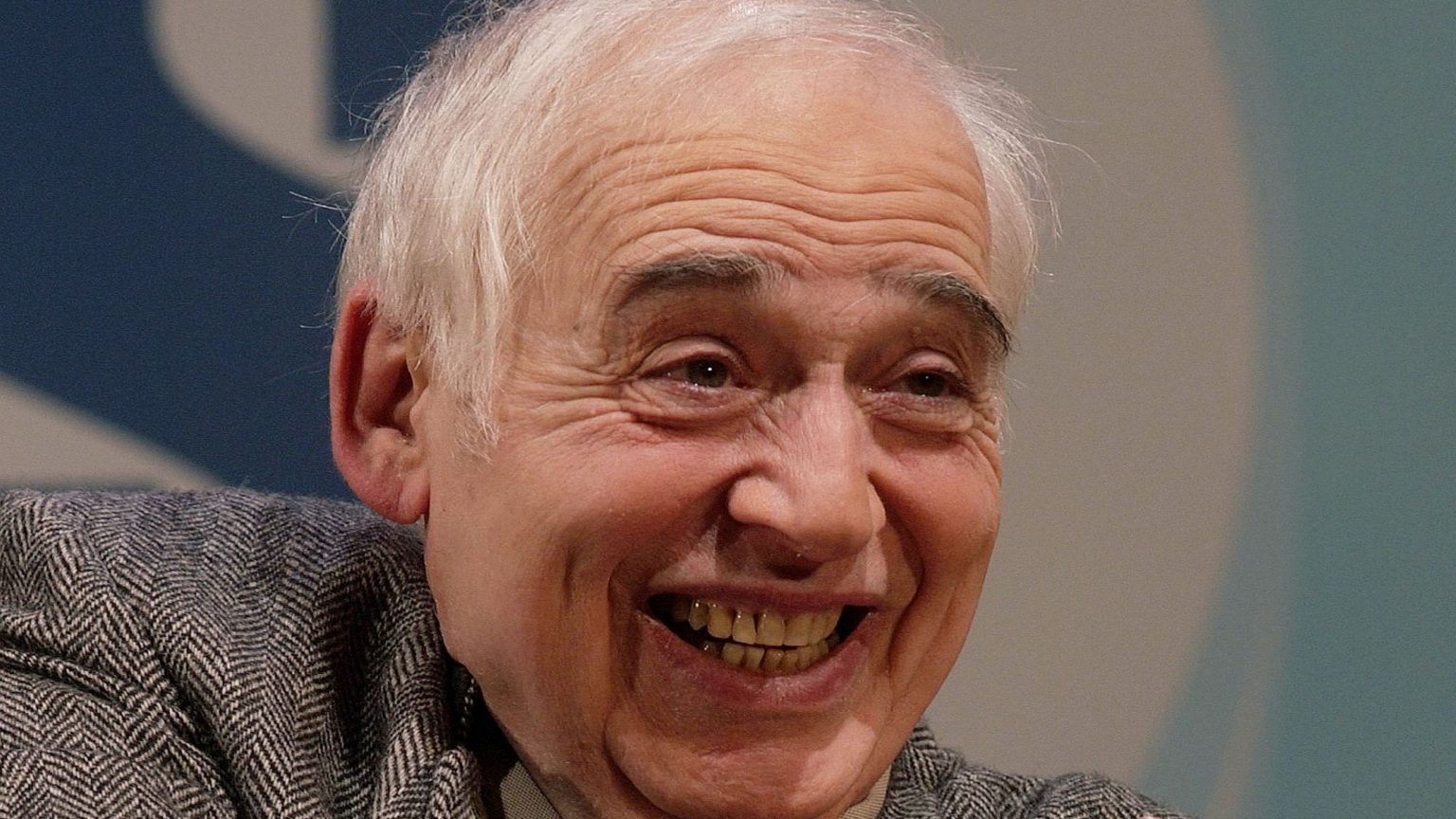 Harold Bloom, literary critic and author of over 40 books, died this week aged 89.
He achieved some degree of renown with his seminal 1973 work, The Anxiety of Influence, but he won widespread public recognition when he entered the bestseller lists in the mid-1990s with his defence of the value of literature against all stripes of relativism. In his 1994 magnum opus, The Western Canon: The Books and School of the Ages, he argued that putting books into a canon was a vital act of collective remembering. It allowed society to reach an agreement about what should be valued and read, and why.
As Bloom argued, we still read Homer's works today because generations of Ancient Greeks recognised him as the greatest exponent of their collective aesthetic values, and enshrined him as such. Dante is still read because generations of Italians constructed their curriculum around an appreciation of The Divine Comedy. These acts of canonisation put down a historic marker about what society ought to value, culturally and aesthetically.
To Bloom, it looked like this process of cultural evaluation and canonisation was under attack. By 1994, he thought that the study of literature had been politicised to a point where critics were rarely interested in aesthetic value anymore. He coined the term 'school of resentment' for those 'pseudo-feminist, pseudo-Marxist' critics who argued that no 'one book was better than another'.
'If multiculturalism meant reading Cervantes, who could argue?', he said, during a 1994 interview on the US talk-show, Charlie Rose. But, as Bloom knew, exponents of multiculturalism did not especially value the work of Cervantes, any more than they valued the work of another author. After all, multiculturalism meant a belief that all cultural works were equal. This was antithetical, in Bloom's view, to the process of making aesthetic judgments. Don Quixote could not have survived if it had been viewed simply as one text among others. It is because it was elevated above other works that we still read it today. Without a canon, there is no way to know, 'with our little time, what deserves to be read'.
Bloom's taste was extremely diverse. His list of 800 or so canonical works, which features as an appendix to The Western Canon, features texts from across the globe. But their place in the canon was due to the merits of the work rather than the identity of the author. Or, as Bloom put it, 'the canonical quality comes out of strangeness, comes out of the idiosyncratic, comes out of originality'.
Bloom had an infectious passion for Shakespeare. His 1998 book Shakespeare: The Invention of the Human argued that our understanding of human nature emerged almost entirely from Shakespeare, and particularly from Hamlet. It is a bold, perhaps questionable, argument, but Bloom was sincere. In Hamlet, Bloom found all of human consciousness. His book was not just a tightly argued and provocative piece of literary criticism — it also provides the lay reader with the tools to understand the Bard's work from a critical perspective.
Bloom's work was popular, his audience the public. His How to Read and Why (2000) was a powerful defence of reading as a way of improving one's capacity for judgment. He sought to make the tools of the critic available to the lay reader. All were equal in Bloom's republic of letters.
He provided a powerful antidote to the identitarianism of our age. We live in a time when writing a character who is not the same race as the author can lead to accusations of cultural appropriation. The idea of considering works for inclusion in the canon seems to many to be antiquated, or even racist. Students across campuses in the UK and the US are calling for the decolonisation of the canon. They decry being compelled to read 'dead white male' poets like Dante and Chaucer. It is as though we are being encouraged to forget the great works of literature, rather than preserve them.
This is why we are at risk of losing what is great about literature: the aspiration to identify what is universal. Bloom's death marks the passing of arguably the greatest defender of cultural universals. Of course, many writers in the past may have been lost to us because they were excluded from the canon due to who they were and where they were born. But this should not render the process of canonising irrelevant. Bloom argued that without the canon we have no collective sense of what ought to be valued. We have no way of knowing what ought to be remembered and passed on through the generations. In How to Read and Why, he argued that we should read a book that 'addresses you as though you share [with the author] one nature, free of time's tyranny'. It is his aspiration to create and preserve this 'one nature, free of time's tyranny' which made him so inspiring. He will be sorely missed.
Luke Gittos is a spiked columnist and author. His new book Human Rights – Illusory Freedom: Why We Should Repeal the Human Rights Act, is published by Zero Books. Order it here.
To enquire about republishing spiked's content, a right to reply or to request a correction, please contact the managing editor, Viv Regan.