Who will win the Brexit election?
YouGov's Tanya Abraham on why the Tories are on track for a majority.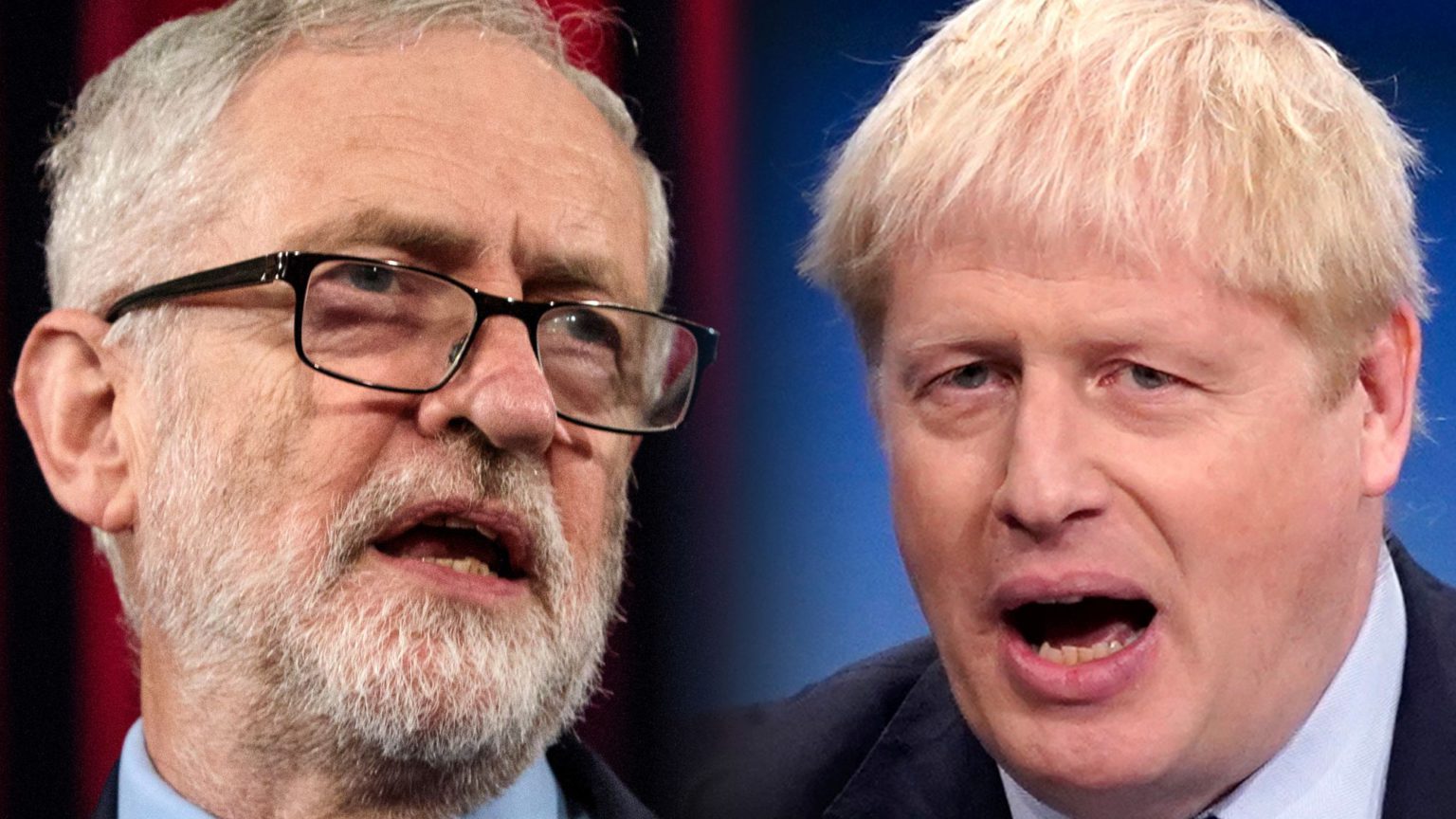 With two weeks to go before we vote in the General Election, YouGov has released its much-anticipated MRP poll. The MRP model allows us to understand the state of the polls on a seat-by-seat basis. At the 2017 election, YouGov's MRP model was one of just two polls correctly to predict a hung parliament instead of the big Conservative majority that other pollsters expected.
This time, YouGov's poll is showing the Tories winning 359 seats – giving them a healthy majority of 68 seats – while Labour is set to be beaten down to 211 seats, losing 51. spiked caught up with Tanya Abraham, YouGov's associate director of political and social research, to find out more.
spiked: Where are the Tories likely to make gains?
Tanya Abraham: Most of the shift towards the Tories is coming from Labour's 2017 seats and in Leave areas. These are areas that were traditionally more Labour-voting in the past, that are industrialised and have more working-class voters. This means places like West Bromwich East and West, Dudley North and Don Valley in Yorkshire as well.
spiked: Do the public see this as a Brexit election?
Abraham: At YouGov, when we've asked people what are the most important issues facing the country at the present moment, around two in three say Brexit. It's at the top of people's minds and whether people voted Remain or Leave is really having an impact on how they intend to vote. This election is much less about each party's ideas or how you identify with particular parties or politicians. The Leave-Remain split is really mixing things up in this election.
spiked: What effect is the Brexit Party having?
Abraham: It's having something of an impact on both parties. But in some cases it's hurting the Tories more – specifically in Labour-held Labour-Conservative marginals. And this is because when the Brexit Party and Tories are both standing alongside Labour in a constituency, they are splitting that Leave vote, therefore allowing Labour to take up more votes compared to if it was just a Labour-Tory competition. One example of this is Bury North. At the moment our model is showing that it's too close to call between Labour and Conservative, which is probably due to the Brexit Party standing in that seat.
spiked: Are the Lib Dems likely to make ground?
Abraham: There hasn't been a real breakthrough. Firstly, the first-past-the-post system doesn't benefit the Lib Dems. They traditionally do better in European elections, as we saw earlier this year. Because of our voting system, a party's vote share doesn't necessarily translate into numbers of seats. Compared to 2017, the Lib Dems have almost doubled their vote share, but that has only translated into one extra seat.
spiked: Is there much chance of Labour pulling a 2017-style upset?
Abraham: Not from what this model is showing and it's the same with our standard polls that we've been putting out since the campaign started. I think something really big would need to happen in order to shift it. Even things like the debates didn't really change much. Obviously, there are still two weeks to go and the model just projects what is happening at this moment in time.
I think we'll have to wait and see what the impact is of Labour's strategy shift, which has only been talked about in the past day or two, where they now are trying to attract both Remainers and Leavers. There is ground for them to gain from both sides of that. If Labour are seen as being too anti-Brexit, that's going to turn off quite a large proportion of people.
What we might see is Labour continuing to try to shift the debate away from Brexit on to more familiar ground like the NHS where they traditionally do fairly well and are seen as being quite competent. If we look at YouGov's issues tracker, health is second in terms of importance, but Brexit is still head and shoulders above it.
spiked: What does the polling say about Scotland?
Abraham: In Scotland, it's looking like the SNP is going to make a few gains but perhaps not as many as it achieved in 2015. The SNP could take seats from all the main parties, mostly from Labour but also a couple from the Conservatives, like East Renfrewshire and Stirling.
spiked: What surprises should people look out for when the results come in?
Abraham: One of the surprises from last year was Labour winning Canterbury and Kensington. Canterbury last year went to Labour after a 100-year Tory reign, so to speak. Canterbury looks like it's going to stay Labour but I think Kensington will go back to the Conservatives.
Seats like the one recently vacated by Tom Watson, West Bromwich East, and Caroline Flint's Don Valley are in danger of being lost to the Tories. Dennis Skinner, who has held his seat since 1970, is also at risk. Labour's Red Wall is effectively crumbling.
In terms of the Conservatives, Zach Goldsmith in Richmond Park is looking vulnerable to the Lib Dems. DEFRA secretary Theresa Villiers is looking quite vulnerable in her Chipping Barnet seat as well. The Tories and Labour were almost head to head here in terms of vote share at the last election. So there are a few big names that are at risk at this point in the campaign.
As far as the independents are concerned, those who have left their former parties to become independent or joined the Independent Group for Change, our model doesn't do as well in picking up on their support. Independent candidates aren't as comparable to the national parties, so that's something to look out for on the evening. But at the moment, the polling is indicating that the MPs who defected are all likely to lose their seats.
Tanya Abraham was talking to Fraser Myers.
To enquire about republishing spiked's content, a right to reply or to request a correction, please contact the managing editor, Viv Regan.