In 2020, we need to fight the new thoughtpolice
Speech, thought and culture are being policed on a terrifying scale.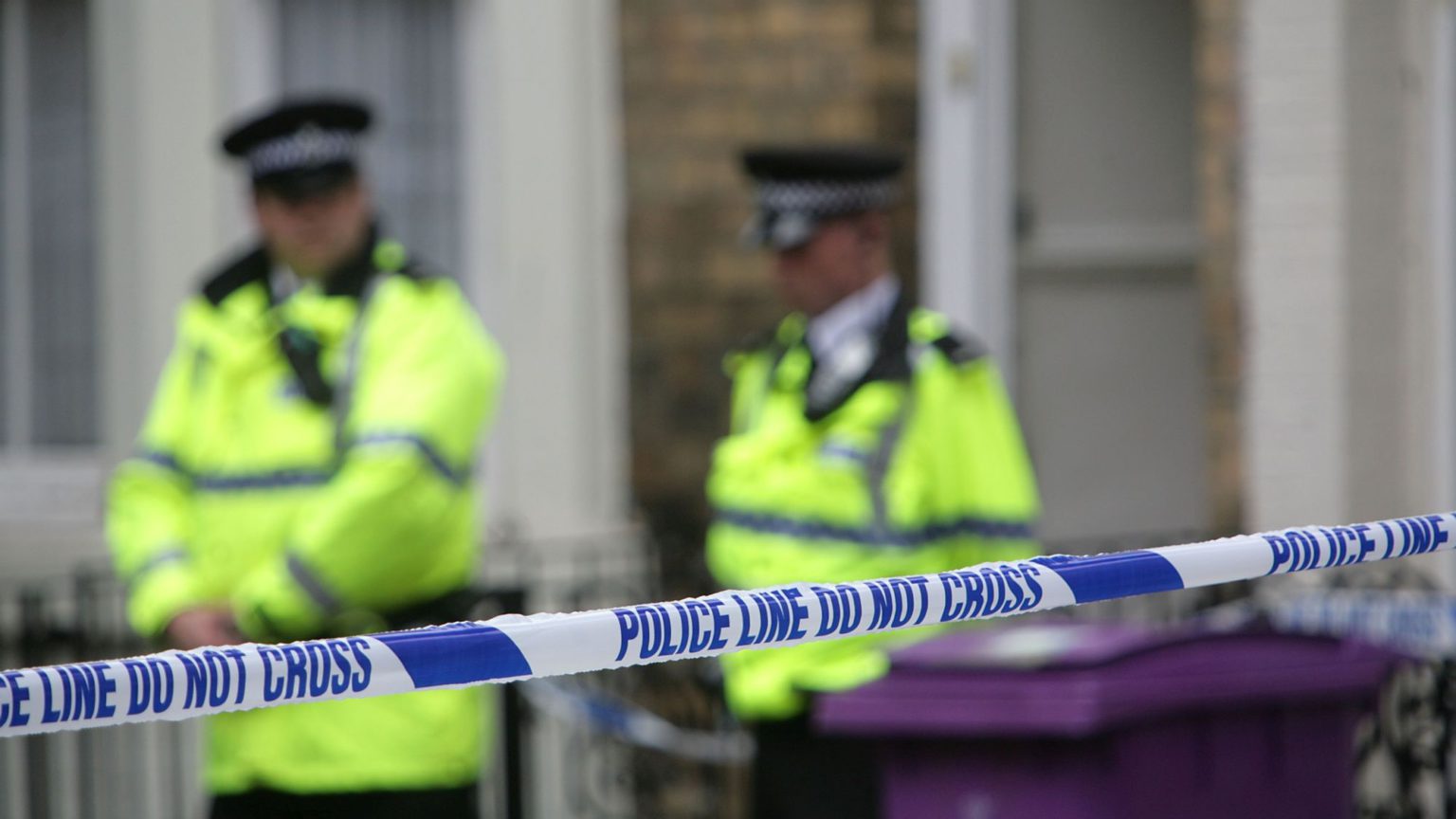 During the past decade, and especially this year, those in positions of influence have tried to change the narrative through which society understands itself.
There is an insidious crusade afoot aiming at controlling what the public sees, hears, thinks and believes. This project, which seeks hegemony in various Western cultures, is no less pervasive and thoroughgoing than previous attempts at thought control by totalitarian and theocratic regimes.
But since this campaign to control the narrative has no name, and does not promote an explicit ideology, its significance tends to be underestimated, even by those who oppose the many attempts to police language and thought.
A new identity-obsessed, anti-humanist and anti-civilisational narrative has taken hold. We are increasingly encouraged to change our language, adopt hitherto unknown words, and accept deeply questionable claims.
This campaign has been so successful because its opponents have failed to grasp its significance. Typically, the demands of extreme identitarians are dismissed as either of no significance or as a joke. Take one example that emerged last week.
A group of 16 scientists – from such prestigious universities as Cambridge and Oxford – wrote a letter to the journal Nature denouncing its use of the term 'quantum supremacy'. This was on the grounds that it conveys racist and colonialist ideas.
They said that, in their view, 'supremacy' has 'overtones of violence, neocolonialism and racism through its association with "white supremacy"', and demanded that the term be replaced by 'quantum advantage'.
It is of course tempting to dismiss this as a silly gesture by self-important scientists with too much time on their hands. And that is precisely how many people responded to this ludicrous letter. But its authors are not alone in thinking as they do.
In August, a team at the Human Interface Technology lab in New Zealand asserted that it was problematic that most robots were manufactured out of white plastic, since it smacked of imperialism and white supremacy.
Here we can see how white supremacy has been redefined, turned from a distinct and vicious political ideology into a kind of original sin possessed by all those born with light skin. This is ridiculous, of course, but the impact of this nonsense is no joke.
This redefined notion of white supremacy is now an integral feature of a certain cultural narrative, one that is designed not only to pathologise white people, but also to discredit some of the important legacies of human civilisation.
In the United States, there is a growing industry of consultants who advise organisations about how to rid themselves of their supposed 'white-supremacy culture'. According to these zealots, some of the attitudes and behaviours associated with white-supremacy culture include 'individualism', 'a sense of urgency' and 'perfectionism'.
In other words, those who take their work too seriously may be tainted by white supremacy. Thinking logically is basically thinking white.
The transformation of white supremacy into an all-purpose term of abuse, and the rapid acceptance of this by the private and public sectors, is a remarkable development. And it has been forged out of the policing of speech, culture and thought.
Increasingly, the project of controlling the narrative is directed towards regulating what you can watch, hear, read and think. And this doesn't just revolve around issues of race.
In some instances, the policing of culture can rely on the police themselves. Earlier this year, Harry Miller, a docker from Humberside, was contacted by the police after he retweeted a trans-sceptical limerick on Twitter. The officer informed him that 'we need to check your thinking'.
Though Miller was informed that he had not committed a crime, he was told that his retweet would be recorded as a 'hate incident' and his social-media account would be monitored. Thought has literally become a police matter.
The task of controlling the narrative is by no means monopolised by the police, of course. The new narratives are mediated through a variety of institutions and gatekeepers.
'Sensitivity readers' are now employed by publishing houses and other institutions to ensure that the language used by authors does not violate the norms and values of the cultural elites. In a different world, these sensitivity readers would have been called censors. But in an era when the new narrative is characteristically opaque and euphemistic, the term censor is replaced by that of sensitivity reader.
Though they may be very sensitive, these readers have no inhibition about dictating what books should or should not be published. This broader culture is having a serious impact on creative freedom. A young-adult fiction author, Amélie Wen Zhao, withdrew her debut book, Blood Heir, earlier this year because reviewers and colleagues who had seen advanced copies deemed her depictions of certain groups to be 'problematic'.
The world of advertising has also been affected by all this. Here, images rather than words are policed. Earlier this year a ban on adverts containing 'dangerous' gender stereotypes was brought in by the UK's Advertising Standards Authority. According to the new rules, images of women doing housework while lazy men look on, or women driving badly, are outlawed.
The media in general are increasingly drawn in to this project of telling people what they should think. The new streaming service Disney+ has adopted the policy of attaching warnings about 'outdated cultural depictions' to classic films and cartoons. These warning messages are designed to protect viewers from being contaminated by old classics such as Peter Pan, Lady and the Tramp and Dumbo.
The term 'outdated cultural depictions' is significant. Through self-consciously distancing the public from the values of the past, and condemning them as both wrong and irrelevant, this term reinforces the message that we have no choice but to embrace the new cultural narrative.
Indeed, one of the principal objectives of this crusade to control the narrative is to distance society from the ideals and values of the past, and not just those that we are all glad to have left behind. The way in which communities understand themselves and their role in the world has been called into question, as have the breakthroughs and achievements of previous generations. There is a relentless attempt to render the past as outdated, bad and even evil.
Exhibitions in museums and other cultural institutions constantly denigrate what humanity has achieved in the past. The glories of Ancient Greece are forever tainted by slavery. The Renaissance and the Enlightenment are presented as products of Western ethnocentrism. The magnificent Victorian era is depicted as an age of irredeemable evil. There is no relief from the war against the past.
In June, the Victoria and Albert Museum in London posted signs outside an exhibition on the history of British humour, stating 'this display confronts uncomfortable truths about the past'.
None of this should surprise us: wresting control of the narrative requires a diminishing of the influence that the past has on contemporary society. The success of this project can be measured in the way that people can now be humiliated for voicing beliefs which have been held for centuries.
Take the case of disability assessor, Dr David Mackereth, from Dudley in the West Midlands. Earlier this year he was fired from his post because he refused to use transgender people's chosen pronouns, as it went against his Christian faith. An employment tribunal ruled that his views were 'incompatible with human dignity', and that 'a lack of belief in transgenderism and conscientious objection to transgenderism in our judgment are incompatible with human dignity and conflict with the fundamental rights of others'.
In effect, the tribunal ruled that it is not enough simply to spout the vocabulary of the new narrative — you must also believe it! That the act of punishing someone for his 'lack of belief in transgenderism' goes almost unnoticed today shows how powerful the new narrative is.
Perhaps even worse was the recent ruling in the case of Maya Forstater, who lost her job at a charitable organisation over tweets questioning government plans to let people declare their own gender. The final sentence of this sinister ruling states that Forstater's views do not have the 'protected characteristic of philosophical belief'. That is another way of saying that it is okay to criminalise the belief that there are only two biological sexes.
The ideal of tolerance emerged in the 17th century through a struggle to protect people's beliefs against state repression. Centuries later we are entering a new dark age of intolerance.
In the 2020s, liberating society from the spell of the intolerant anti-humanist narrative is the key challenge facing those committed to freedom and democracy. What is at stake is not just language and words, but the preservation of the most precious ideals of human civilisation.
Frank Furedi's How Fear Works: the Culture of Fear in the 21st Century is published by Bloomsbury Press.
Picture by: Getty.
To enquire about republishing spiked's content, a right to reply or to request a correction, please contact the managing editor, Viv Regan.