Beware the vaping fearmongers
Despite recent bad publicity, vaping is not a public-health threat.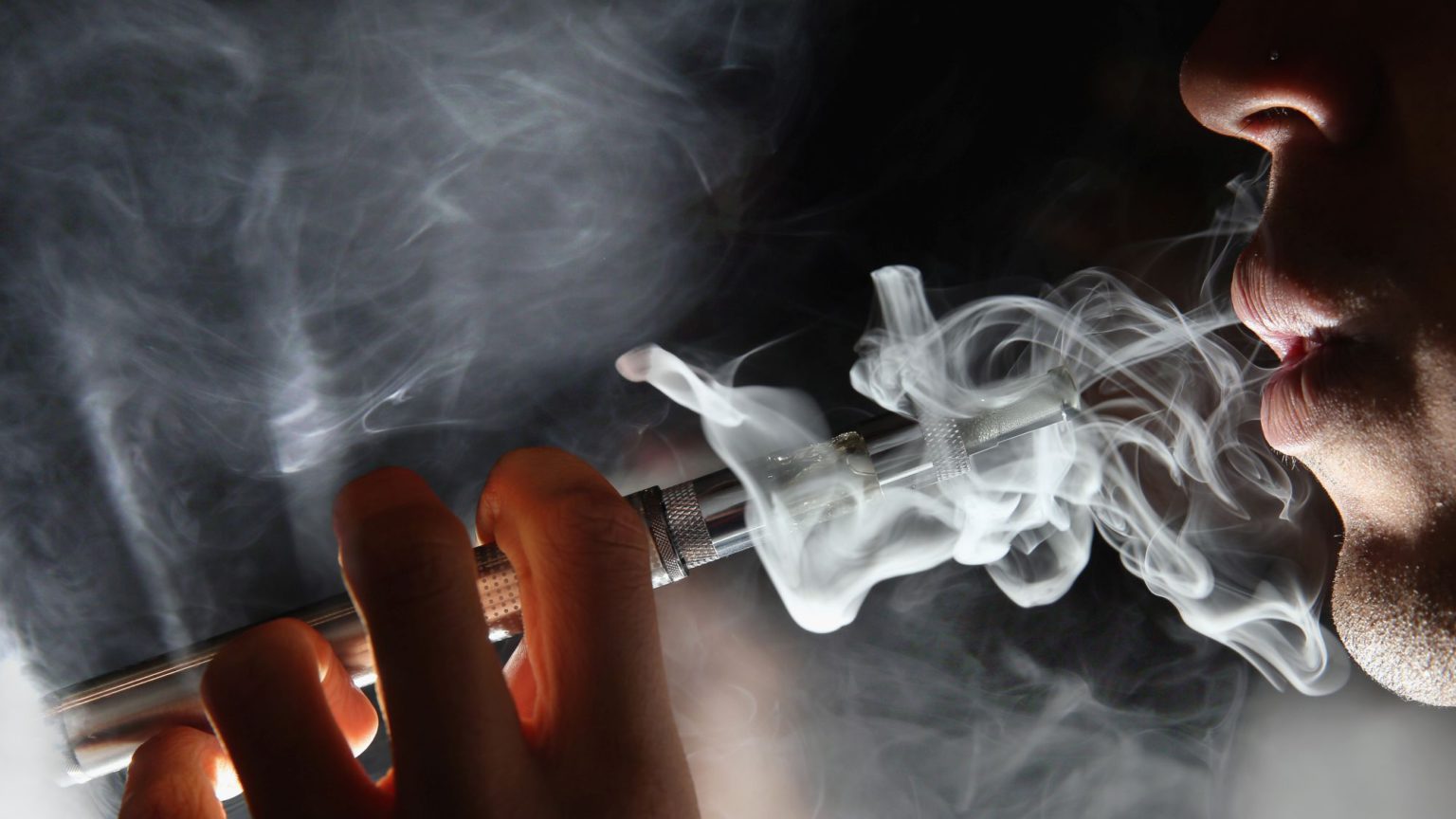 Ewan Fisher, a teenager from Nottingham, UK, hit the headlines last month. It emerged that two years ago, when he was 17, he had suffered lung failure caused by an e-cigarette he had been using to quit smoking.
This was yet another bad news story for the vaping industry, after reports emerged in September of people dying in the US from vaping-related conditions.
Dame Sally Davies, the UK's departing chief medical officer, certainly wasted little time in ramping up public fears over vaping, calling it a 'ticking time bomb'. Not that she needed to make much of an effort. Public-health officials have long been busy portraying vaping as a public-health threat, with 'no vaping' signs now adorning many shops, restaurants, buses and train carriages. Little wonder the journal Addiction found that roughly 22 per cent of respondents believed that vaping is as bad for your health as smoking.
But how dangerous really is vaping?
Before answering, a caveat is necessary. Vaping is a relatively recent phenomenon, so longitudinal studies on the dangers of using e-cigarettes are hard to come by. But, so far at least, there appears to be very little evidence that using an e-cigarette significantly raises your chances of developing serious lung diseases, or any other long-term chronic illnesses.
In fact, according to NICE and Cancer Research UK, using e-cigarettes is at least 95 per cent less harmful to your health than tobacco smoking.
Furthermore, in 2018 there were approximately 78,000 deaths in the UK attributable to smoking. None was attributable to vaping.
In fact, vaping has actually helped between 50,000 and 70,000 people quit smoking. It has therefore potentially saved people's lives.
But what of Ewan Fisher? It is true he nearly died after using an e-cigarette. But his lung failure was triggered by an immune response to a particular chemical used in one of the e-liquids. As such, his near-death experience was not due to vaping itself. It was an allergic reaction to a particular e-liquid.
And what of the 30-plus deaths in the US? It is reported that those who died did so of a respiratory illness, caused, so experts believe, by a form of Tetrahydrocannabinol (THC), the principal psychoactive constituent of cannabis. Crucially, as the Centers for Disease Control and Prevention have pointed out, the THC involved was obtained 'off the street or from other informal sources', rather than from legally sanctioned vaping providers. That is to say, the risk here comes not from vaping per se, but from using certain black-market cannabis products.
In the UK, glycerine is used in order to create the vape 'smoke', and propylene glycol for the throat 'hit' that replicates that of a tobacco cigarette. These two ingredients are not associated with the fatal respiratory illness that has taken lives in the US.
So if there is to be further regulation of the vaping industry, it needs to focus on enforcing standards for e-liquid products, and giving the public due warning as to the potential allergic reactions specific vaping products might cause. That way, the consumer can make up his or her own mind whether to use it.
We must certainly avoid stigmatising vaping. E-cigarettes actually help people give up tobacco-smoking. And, as such, they potentially save lives. It would be such a shame if they disappeared in a large cloud of overregulation and bans.
Noel Yaxley is a writer.
Picture by: Getty.
To enquire about republishing spiked's content, a right to reply or to request a correction, please contact the managing editor, Viv Regan.