Terry Jones: Python and Renaissance man
He was a wit, a scholar and incredibly funny. RIP.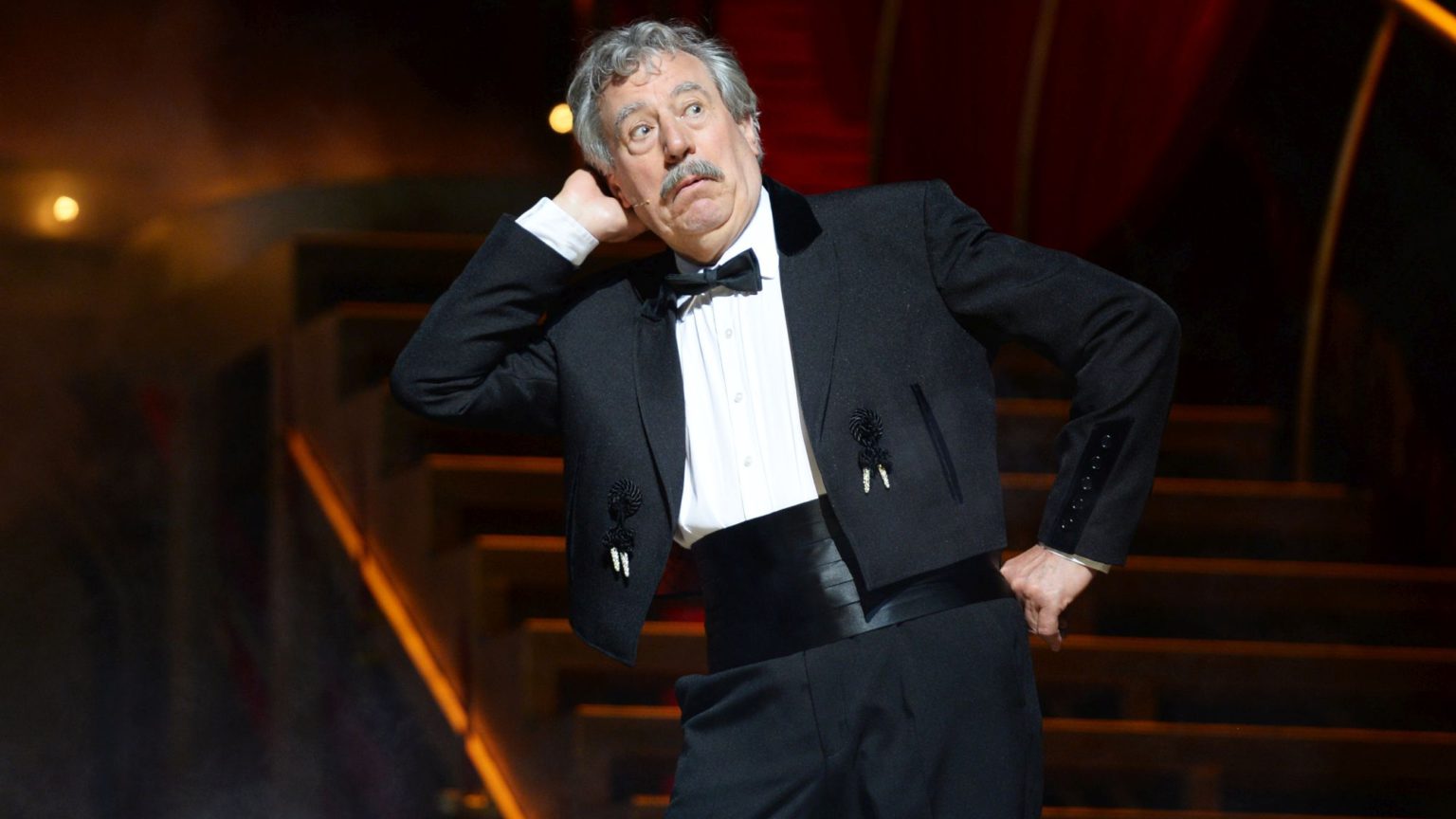 'And, finally, monsieur – a wafer-thin mint.'
'Mr Creosote' is probably my favourite Monty Python sketch. Nobody who has seen it will easily forget it: Terry Jones, the gigantically fat man, wedged into a chair in the middle of a restaurant. John Cleese, the supercilious waiter, with an outrageous Frrrrrench accent. And the final image, Mr Creosote, having exploded in a volcano of cartoon vomit and gore, sitting, glumly, his heart still beating in his cavernous chest cavity. It's grotesque, disturbing, shocking – and hilarious. It was Terry Jones, who also directed it, at his best. Indeed, it was the Pythons at their best.
Jones died yesterday, aged 77.
Terence Graham Parry Jones was born on 1 February 1942. His early years were spent being doted on by his mother and grandmother. He didn't meet his father, who had been based in India with the postal service, until he was four and a half. Close to his mother, his relationship with his strict father was a distant and strained one.
A lover of history since boyhood, Jones didn't fully blossom, either academically or socially, until he went to Oxford. It was there he met Michael Palin. 'Mike and I just wanted to be loved', Jones later reflected. And loved they were.
Monty Python – the comedy group they formed along with John Cleese, Terry Gilliam, Eric Idle and Graham Chapman – went on to make Monty Python's Flying Circus (1969-74) for the BBC, and a string of films, many of them directed by Jones.
Much has been written about how these smart, anarchic, charismatic, eternal graduates changed comedy forever. But among Jones' TV credits there is also Do Not Adjust Your TV Set (1967-69), the precursor to Python. And The Frost Report (1966-67). And, of course, Ripping Yarns (1976-79), a lavish, witty parody of Boys' Own romps. All starring and / or featuring writing by Jones, and all are worth rediscovering.
While the other Pythons drifted in and out of each other's orbits, Palin and Jones – the 'gentle Pythons' (though Jones' private life was more unusual than his avuncular, donnish countenance implied) – remained firm friends. As Jones grappled with illness in the last decade of his life, including cancer and the cruel dementia which diminished him in his final years, Palin regularly visited him. Jones continued to laugh, Palin would note, even when the dementia had largely taken his power of speech – though, by the end, the laughs were mostly prompted by his own jokes.
Which seems fair enough. He gave us a lifetime of great jokes – visual and verbal, silly and satirical. But there was more to this multifaceted Renaissance man than that. Some of his writing, such as his works on Chaucer, was deadly serious. His Emmy-nominated series, Medieval Lives (2004), effortlessly blended wit and scholarship to enthuse a new generation of fans with his love of history. His forays into opera were skillful and fun.
But, first and foremost, Jones will be remembered as a Python, with his directorial tour de force, Life of Brian (1979), the pinnacle of his achievements. At the time, the film – which told the story of a man, born on the same day, and next door to, Jesus Christ, who finds himself mistaken for the Messiah – won plenty of plaudits, but also plenty of opprobrium, particularly from the Christian right. Thirty-nine local authorities refused to screen it. Those cinemas that did were picketed by evangelical groups.
The images of crucifixion, in particular, were considered exciting and groundbreaking, or sacrilegious and beyond the pale, depending on your viewpoint. The scandal came to a head in a TV debate – still worth watching – in which Palin and Cleese effortlessly deconstructed Catholic journalist and satirist Malcolm Muggeridge and the Bishop of Southwark, Mervyn Stockwood.
'There is a temptation when someone like Terry Jones dies to elevate them to Godlike status', comedian and Jones admirer Simon Evans tells me. 'In Terry's case, this would be, to say the least, ironic. He directed a movie in the 1970s that explicitly cautioned against this kind of thing. It also turned out to be almost certainly the funniest film ever made, however, and on this occasion, it is tempting to give into one's most generous impulses. He wasn't the Messiah. He was a very naughty boy. But, by God, he was funny.'
Farewell, Terry Jones. He's with Brian now.
Tim Dawson is a writer and journalist. Follow him on twitter @Tim_R_Dawson.
To enquire about republishing spiked's content, a right to reply or to request a correction, please contact the managing editor, Viv Regan.