Why are Brexit wreckers being rewarded with peerages?
Ken Clarke and Philip Hammond tried to thwart democracy. Elevating them to the unelected chamber is a sick joke.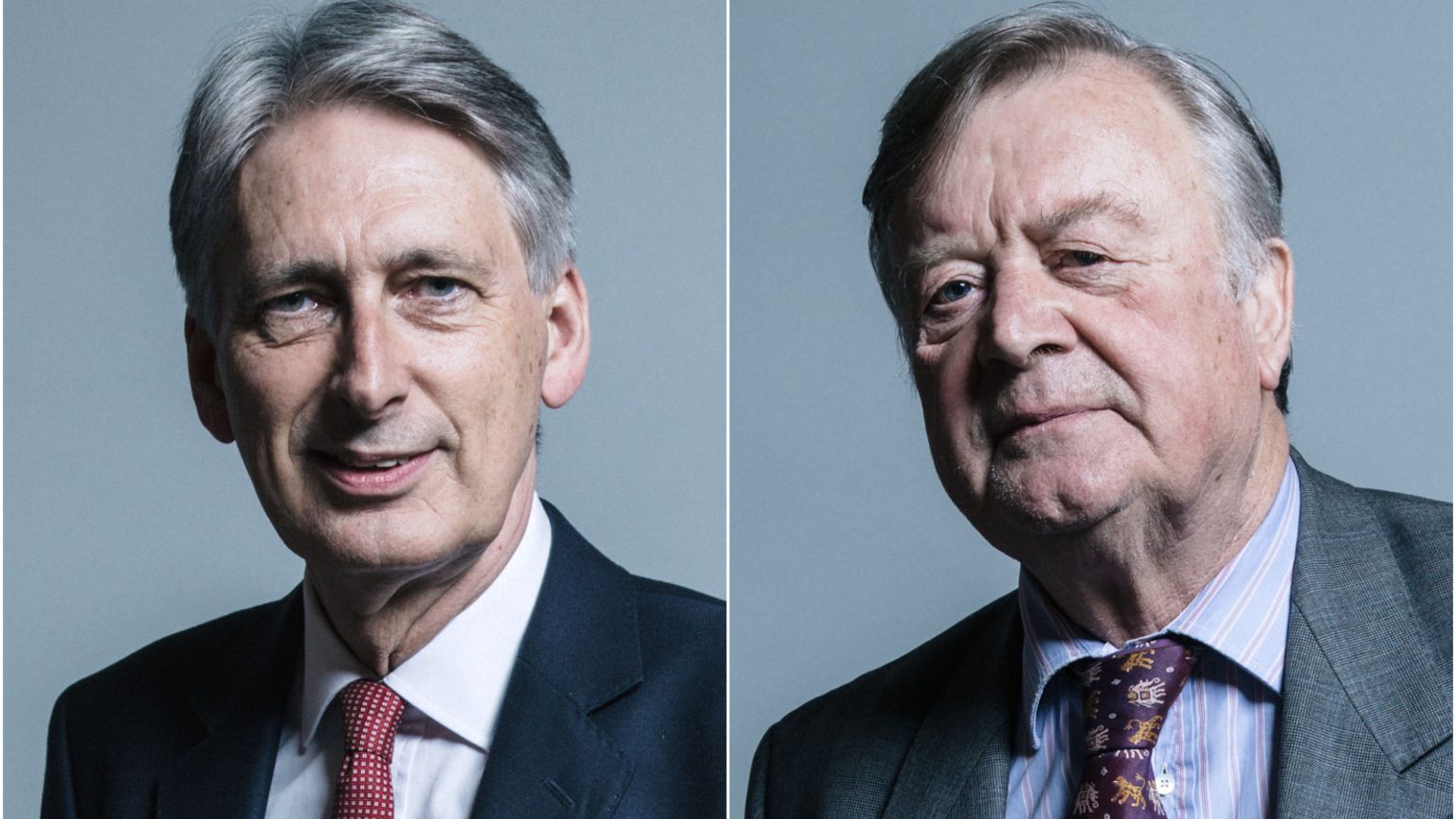 Boris Johnson has nominated former chancellors Ken Clarke and Philip Hammond for peerages, according to the BBC.
'Eyewatering' – one source told me, about No 10's nomination list for the Lords- process is not complete but some pretty interesting politics going on….Brexiteers' bete noire Philip Hammond could be on his way back into the fold https://t.co/Pp6OirqDDX

— Laura Kuenssberg (@bbclaurak) February 6, 2020
Convention suggests that all former chancellors end up in the House of Lords after leaving the Commons. But then again, Clarke and Hammond were no ordinary politicians. Both were booted out of the Conservative Party after opposing Johnson's government in a key Commons vote on Brexit.
In fact, both have spent much of the past three years attempting to oppose or water down Brexit – defying not only the 2016 referendum result, but also the manifesto on which they were both elected in 2017, which promised a clean break from the EU.
Ken Clarke, chancellor under John Major, was the more openly Europhile of the pair. In 2017, he was the only Conservative MP to vote against triggering Article 50. 'I just think it's silly to have such a complex issue put to one day's Yes-No vote', he said, arguing that politicians had no duty to respect the referendum result.
In September last year, Remoaner politicians talked openly of replacing the pro-Leave Johnson government with a 'government of national unity' (consisting entirely of Remainers, naturally). Its sole purpose would be to delay Brexit and hold a second referendum. Ken Clarke was one of the preferred candidates to lead it. 'It would be fun', he said at the time, to take over Britain in a bloodless coup.
Philip Hammond's anti-democratic manoeuvrings mostly took place behind the scenes. Despite Theresa May's oft-repeated slogan, that 'No Deal is better than a bad deal', Hammond, her chancellor for her entire premiership, sabotaged No Deal planning at every turn. The lack of that preparation made it impossible to get a decent deal from Brussels. What May ended up negotiating was a proposed agreement that was in fact worse than EU membership.
Shortly before he resigned in July 2019, Hammond told BBC Panorama that he did not want companies to prepare for No Deal because it 'might have damaged the economy'. Earlier that year, a few weeks before the original Brexit date of 29 March, a cabinet member told the Telegraph that Hammond's Treasury was 'the place where No Deal planning went to die'.
In government, Hammond also tried to keep the UK in the EU Customs Union – a flagrant betrayal of the referendum result that demanded we 'take back control' of 'laws, borders and trade'. He argued for Customs Union membership explicitly after leaving government, but as chancellor he also did all he could to make it the end state of the Brexit negotiations. This was made abundantly clear by the government's refusal to upgrade its customs facilities – a necessary step towards leaving the Customs Union.
Now, as a reward for their duplicity and contempt for the electorate, Clarke and Hammond have been handed peerages so they can lord it over us for the rest of their lives. These people tried to wreck democracy and are being rewarded with seats in the unelected second chamber. This is a sick joke.
To enquire about republishing spiked's content, a right to reply or to request a correction, please contact the managing editor, Viv Regan.