Selina Todd and the rise of academic mobs
Academia used to be about open debate. No longer.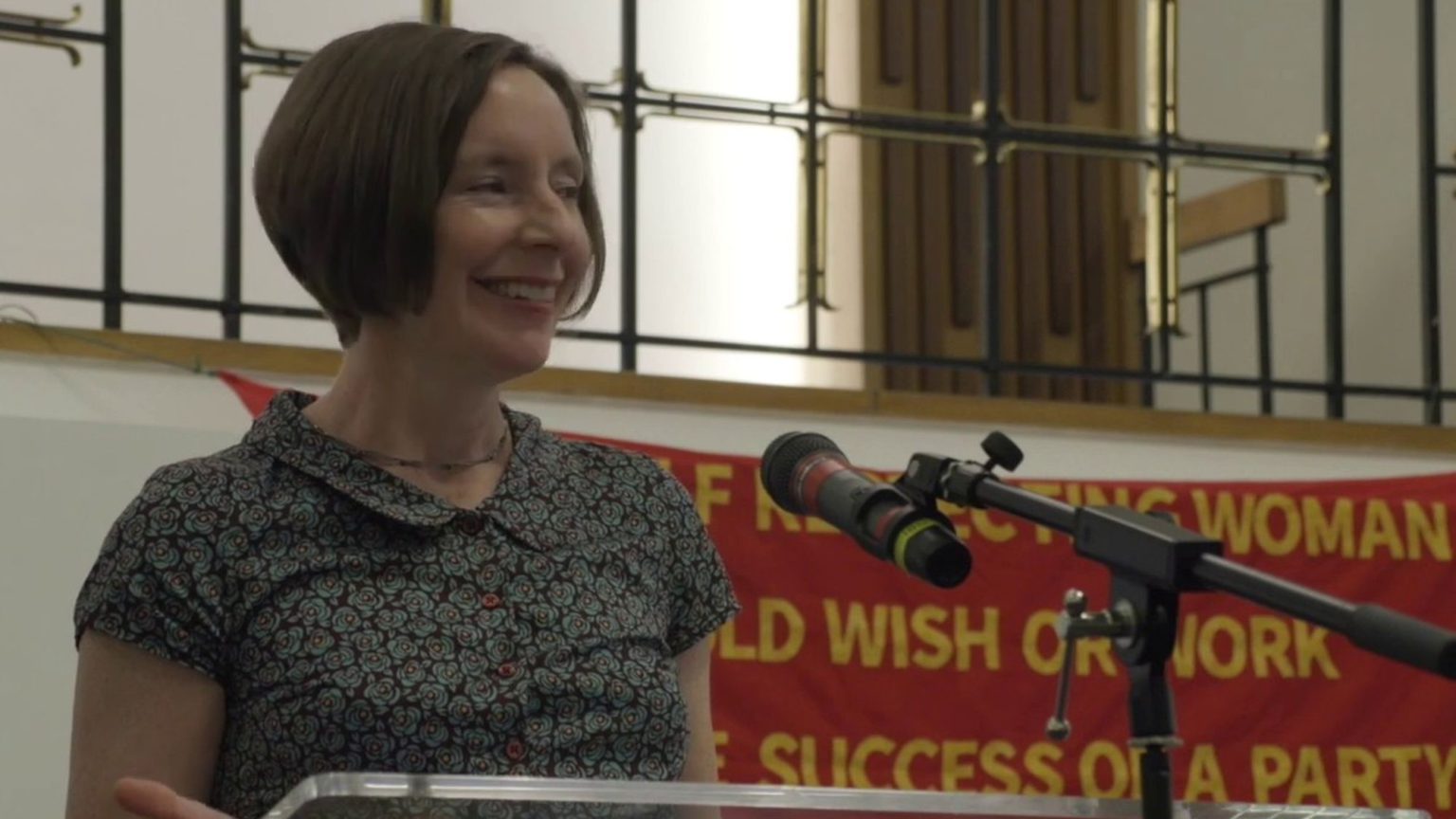 A female professor is invited to a university to speak about social class. This is bound to go down well with left-leaning academics who measure gender equality down to the nearest penny, right? Apparently not. Next month, Selina Todd is due to speak at the University of Kent as part of a series of public lectures organised by the School of English. In response, an open letter is now circulating, signed by academics and students from Kent and around the world, demanding Todd's invitation be withdrawn.
Todd is a historian who specialises in the lives of women and the working class. She has dared to suggest that 'women who posed as men in the past were often lesbians seeking to protect themselves, or because they wanted to do jobs that were only available to men'. Unless we are to assume that every woman who donned a pair of trousers back in the Victorian era was actually a transgender man, over a century before the notion of being transgender had even been invented, this is hardly a controversial view.
Todd's crime is aligning with gender-critical feminists who believe that a person with a penis is a man and that, while all people should be treated with respect, a man can call himself a transgender woman all he likes, but can never become an actual, biological female just by saying so. Gender-critical feminists are particularly concerned that self-identification might mean an end to female-only spaces or undermine women's rights. For simply wanting to discuss this, they are labelled transphobes. Todd, having received death threats, now has bodyguards accompany her to lectures.
The open letter to Kent's School of English is a word-soup of woke cliches, pomposity and tortured academese. It kicks off by stating:
'We believe that the message that our hosting of Selina Todd sends to trans and non-binary students and staff in the university, our students who are trans and non-binary allies, and our trans and non-binary future applicants is that the school, and more broadly the university, believes that trans identity is "up for discussion".'
Note the sneering quote marks: how outrageous that anything could be 'up for discussion' in a university of all places! But Todd was not even invited to speak about transgender people; the signatories just don't want her appearing on campus at all. Her very presence is a heresy to the orthodoxy promoted by the transgender movement. Rather than discussing or questioning their ideas we are simply to get in line and repeat their every edict. Black is white. Two plus two equals five. A man who utters the magic words 'I am a woman' is a woman.
The letter continues: 'The English Keynote Lecture series is designed to represent and reflect the attitude, politics and image of the School of English and, by extension, the university.' But universities, as institutions, are not supposed to have a political position on any issue. Doing so would be antithetical to education; it would suggest that research and teaching must lead to certain pre-determined and incontestable conclusions. It is not the University of Kent, nor the School of English, but the letter-writers themselves who have a closed-minded hostility to difference of opinion.
They go on: 'The power dynamics of providing a platform to Selina Todd in the name of "academic free speech" means putting trans and non-binary members of our community into the position of having to defend their right to exist.' This time the scare quotes imply academic freedom is just an excuse for bigotry and suggest that 'providing a platform' means far more than simply facilitating a discussion. To substantiate the melodrama of people being forced to defend their existence, they turn to the High Priestess of Academic Wokeness, Sara Ahmed, and her claim that 'there cannot be a dialogue when some at the table are, in effect or intent, arguing for the elimination of others at the table'. This is truly bonkers. Do the signatories really think that Todd is arguing for the 'elimination' of people who describe themselves as transgender? Do they assume that those listening to a lecture on social class will rise up, grab pitchforks and go on a violent rampage against transgender people?
But they continue: 'The idea that trans people are a threat to women… is a false and harmful narrative.' All false and harmful? What about Karen White, the male rapist who identified as a woman and sexually assaulted women in prison? What about the male-bodied transgender women who have physically attacked women trying to discuss the Gender Recognition Act? Or women who spend years training to compete in elite sporting contests only to be pushed into second place by men who identify as women? Or the 13-year-old girl currently seeking a judicial review against Oxfordshire County Council because she has to share school toilets and changing rooms with members of the opposite sex. Seriously? The harms inflicted upon these women count for nothing?
The letter-writers soon get to the crux of their problem with Todd: 'Her views refuse to acknowledge that trans women ARE women, that trans women's rights ARE women's rights.' Todd's crime is a thoughtcrime. She refuses to chant along with the new orthodoxy spelt out in capital letters for those of us too stupid to read lower case. Perhaps the signatories to the open letter would like to make a bonfire out of biology textbooks. And then perhaps they can burn the witch, too. Because that's what this open letter really is: a demand for people to pile on and cancel the latest heretic found on campus.
Things could be worse. Given the apparent global reach of the letter, it hasn't yet garnered thousands of signatures. Many of those who have signed are not academics. Some are students tragically learning censorship at the feet of their professors. Some are professionals employed in quasi-academic roles, paid to manage diversity. The job titles of others (reader in law and social justice; co-director of the Centre for Sexuality, Race and Gender Justice; lecturer in feminist philosophy) reveal the extent to which the boundary between scholarship and political advocacy has been eroded.
It is tempting to call on government ministers to intervene and enforce academic freedom. But with some lecturers intent on deriding free speech in order to enforce political orthodoxies, this would be a futile gesture. Worse, it would further erode academic freedom as decisions about who gets to speak on campus are taken out of the hands of professors and students. What's really needed is for academics to stand up for free speech – and to understand that this means allowing a platform for speakers they might vehemently disagree with. So good on the University of Kent for standing firm and keeping Selina Todd's invitation open. Let's hope they don't buckle under the weight of a few signatures.
Joanna Williams is a spiked columnist and director of the think tank, Cieo.
Picture by: YouTube.
To enquire about republishing spiked's content, a right to reply or to request a correction, please contact the managing editor, Viv Regan.