Why are so many journalists clamouring for a police state?
The media pressure for a total lockdown has become overwhelming.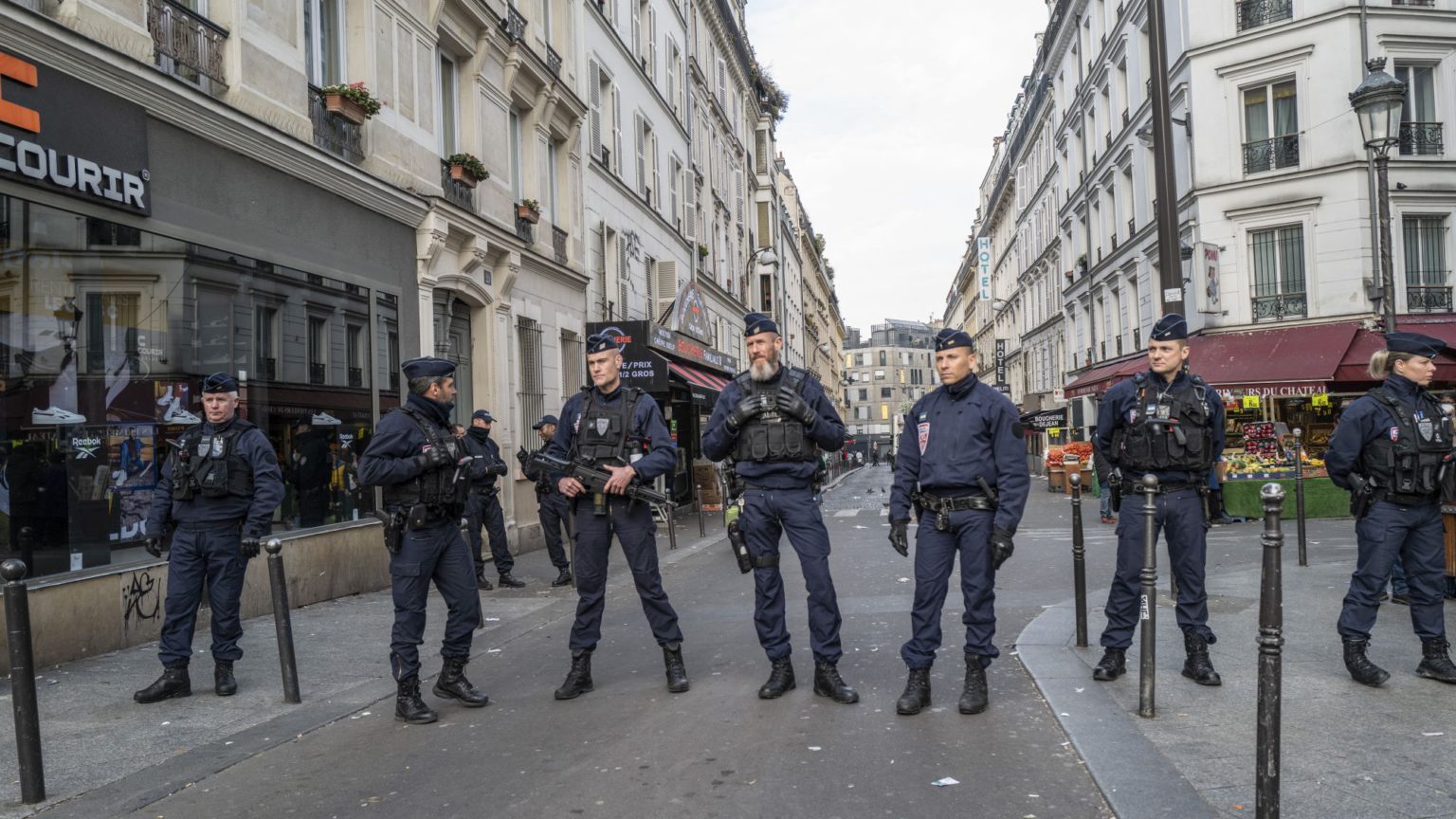 In the age of Covid-19, the media clamour for a total shutdown of all public life, and for the police or army to line the streets, has become deafening.
At yesterday's coronavirus press conference with Boris Johnson, journalist after journalist called for a lockdown to be put in place – or asked why one hadn't been implemented earlier. The Daily Mail's Larisa Brown set the tone. 'People aren't acting responsibly so when are you going to get tougher and bring in the police?', she said. 'Bring in the police?', Johnson interjected, sounding aghast. Later in the evening, Brown tweeted approvingly of the Lebanese government's military-enforced lockdown and curfews: 'This is how Lebanon does it… #lockdown'.
Some journalists have become positively unhinged in their demands for a police state. Piers Morgan has been ahead of the curve, blasting the 'covidiots' who need locking up for their own good. The Daily Mail breathlessly reports that police could be on hand to break up anyone found outside in a group. Even left-wing journalists have discovered a fondness for the security state, calling on a government they usually deride as fascistic to wield the truncheon with more vigour. Even when the government's expert advice says that now is not yet the best time to lock down London for the country to 'flatten the curve', the media narrative remains unchanged.
The broadcast media show endless footage of misery from Italy and Spain – two countries under heavy lockdown – urging us to follow their lead in shutting everything down. To avoid becoming like Italy, we must act like Italy, is the constant, confused refrain.
Meanwhile, countries which have presided over lower levels of infections and deaths without enacting the most stringent measures are steadfastly ignored. Japan was one of the first countries after China to be infected with coronavirus – two weeks before Italy. There has been no state lockdown or even any travel restrictions to foreigners, and only 49 people have died. Singapore also seems to have contained the virus without shutting down society, though it has closed its borders. The media could be pressuring the government for greater testing, greater NHS capacity and a more targeted approach, but instead, the overwhelming demand is for a lockdown no matter what.
Nor is any thought given to the devastation that a nationwide or London-wide lockdown will bring – not only to the economy and to liberty, but also to society and to solidarity. The media's zeal for police crackdowns is not based on a sober assessment of the evidence but on hysteria and groupthink.
Johson's apparent reluctance to institute a police state or martial law (though this could change imminently) is endlessly derided as reckless and overly ideological. For the FT's Jim Pickard, handling the coronavirus crisis does not sit with the PM's 'libertarian' instincts. Alex Wickham writes in Buzzfeed that the 'prime minister has held deep ideological reservations about turning Britain into an effective police state, as some other countries have done'. The effect of this reporting is to say that there is something unusual or strange about not wanting to arrest people for leaving the house. The implication is that the most basic freedoms, which are enjoyed even under most authoritarian regimes today – to leave your house, to go to the park, to meet with other people without letting the state know your purpose – are laughable throwbacks to a bygone era of careless anarchy.
The dangers of this novel virus are very real and they present a huge public-health challenge. But we are also in serious trouble when the media lose all sanity and perspective, and treat our most basic liberties as dangerous and reckless threats to human life.
Fraser Myers is a staff writer at spiked and host of the spiked podcast. Follow him on Twitter: @FraserMyers.
To enquire about republishing spiked's content, a right to reply or to request a correction, please contact the managing editor, Viv Regan.