We have failed our elders
The coronavirus care-home crisis follows decades of scorn and neglect for the elderly.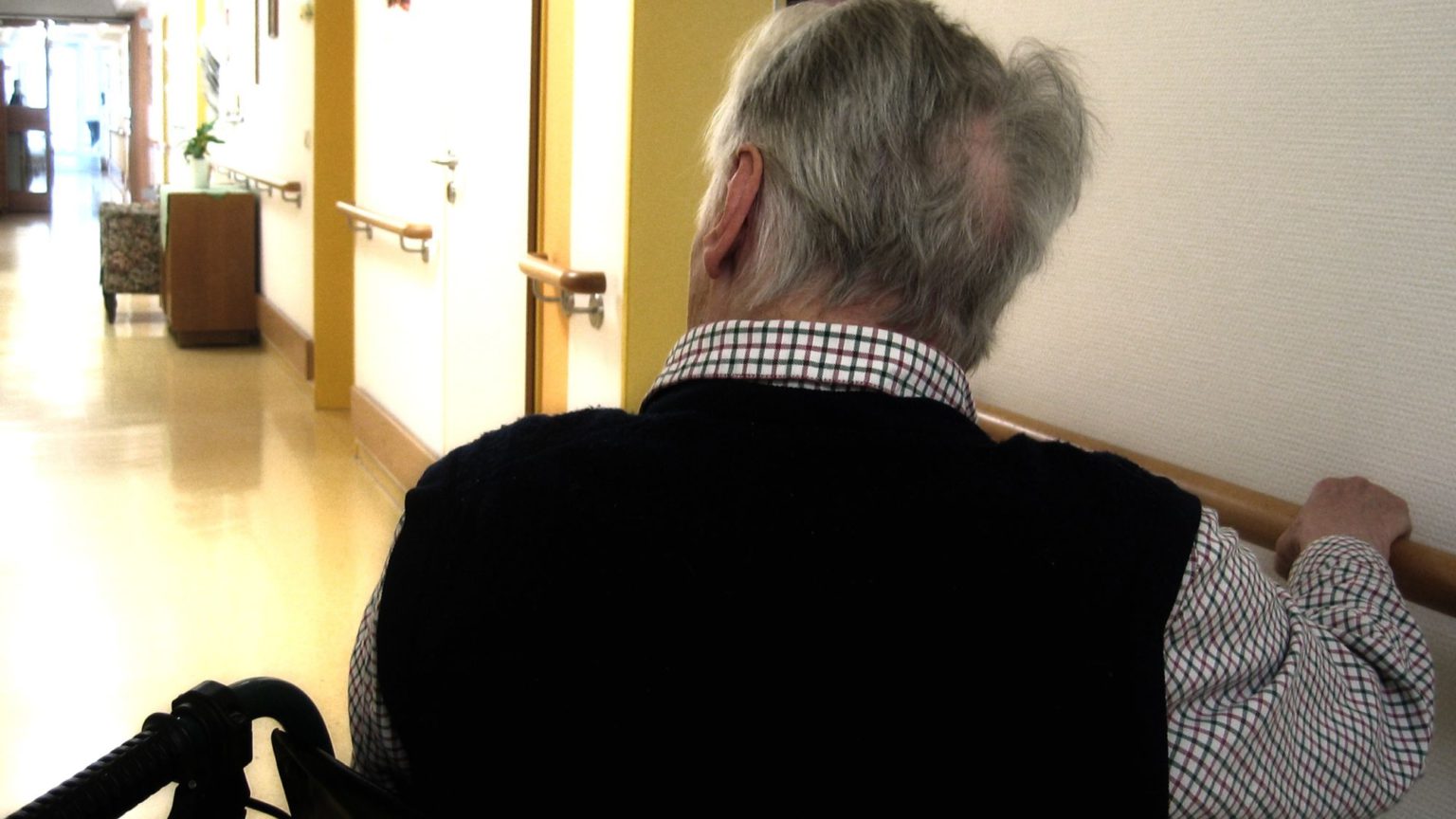 Anyone surprised by the fact that care homes have been hit badly by the coronavirus outbreak should not be. Despite the 'we're all in it together' message being pumped out by the government, the queen and celebrities, news that over 2,000 care homes have been hit by the virus proves we are not all being looked after in the same way.
The number of cases in care homes is alarming. Almost 20 per cent of care homes have reportedly had cases of the virus. There is no way of knowing yet how many residents in these homes have died of coronavirus, as the official government figures that are read out to us in daily press briefings only include deaths in hospitals. Research by the London School of Economics from Belgium, Spain, Italy, France and Ireland suggests that deaths in care homes have amounted to between 42 and 57 per cent of all deaths in those countries.
This tragic loss of life is not the only problem. There are reports of GPs refusing to enter care homes for fear of contamination. Care workers are having to travel between homes, working overtime, all without proper personal protective equipment (PPE). There are also stories surfacing of care-home administrators organising mass signings of Do Not Resuscitate agreements. Labour MP Peter Kyle claims the manager of one home in his Hove constituency told him that 16 residents out of 26 had signed DNR forms in one day.
This is a nightmare. The worst thing is that we should have known it was coming. The quality of life in British care homes before the coronavirus arrived in Britain and before the government lockdown was already unforgivably poor. Funding for social care has been, time and again, neglected.
In 2017, former prime minister Theresa May was criticised for attempting to launch what became popularly known as the 'dementia tax' – a new policy to make elderly people pay for their own social care. Since then, millions of pounds have been promised to help aid social care when billions are needed.
This is not just a Tory problem, either. In the early 2000s, the New Labour government was struggling with accusations of 'elder abuse' in homes, alongside misanthropic handwringing about the prospect of an ageing population crippling government finances.
The end result of the lack of funding is that nurses and staff who work to look after the elderly are almost always underpaid, overworked and forced to rely on zero-hours contracts without security or backup. While NHS staff are being hailed as heroes during this crisis, many forget the (mostly) women currently risking their lives for peanuts to look after those who need social care.
But the problem with care homes and our ability to look after the elderly is not simply financial. For decades now, old people have been talked about as a problem – either as a nuisance to look after, a drain on resources, or a reactionary reminder of the past. The past four years of Remainer madness have revealed some of the most odious examples of ageism, with prominent commentators wishing death on older people with different political views.
Even before Brexit, arguments around the selfishness of 'baby boomers' and the fetish political parties have had for chasing the 'yoof vote' have fed the narrative that old people are standing in the way of a progressive future. Throw into the mix an alarming rise in praise for the benefits of assisted dying, complaints about 'bed blockers' in hospitals, and climate-change campaigners arguing that the planet is overcrowded, and it is no wonder the political class is indifferent to the state of care homes and the plight of the elderly who live in them.
Bashing the elderly has become fashionable. Whether it is Greta Thunberg chastising her parents for guzzling gas, a feminist campaigner throwing scorn at older women who allegedly 'valorise' the patriarchy, or a millennial rent-cap campaigner complaining that there are too many grannies sitting in three-bedroom houses, old people are presented as a problem. But any decent, caring, moral society should take a particular interest in looking after and giving back to their elders – we ought to look after them in old age as they looked after us when we were young.
Even care homes that are fully functional and not neglecting their residents are often depressing places. Working as a weekend chef in a care home in Brighton in my early twenties, I witnessed how little time staff had to spare simply to talk to or engage with residents. People often deteriorate quickly in care homes, not because they are being left abandoned in a filthy bed, but because they are lonely.
Next time you are complaining about not being able to go for a long walk because of the coronavirus lockdown, think of what it is like to be stuck in one room, with no contact with the outside world at all. Now think what it is like to have the one nurse who visits you each day dressed as Darth Vader in PPE. We should have thought about how to mitigate this terrifying situation for old people before the blanket unrolling of the current lockdown.
In response to the unfolding crisis, chancellor Rishi Sunak has promised accurate data for what is happening at care homes, and health secretary Matt Hancock has promised mass testing and PPE for all staff. But while information, funding and equipment are welcome, we need to face up to the fact that the crisis in social care has been brewing for years. We need to stop treating old people like a problem. The inhumane and tragic consequences of the strategies taken to prevent this virus should make us realise how much we have failed our elders – and kick us into thinking about how a post-coronavirus Britain can look after its ageing population properly.
To enquire about republishing spiked's content, a right to reply or to request a correction, please contact the managing editor, Viv Regan.