Is girl power dead?
Women can't fight for their rights if they see themselves as victims.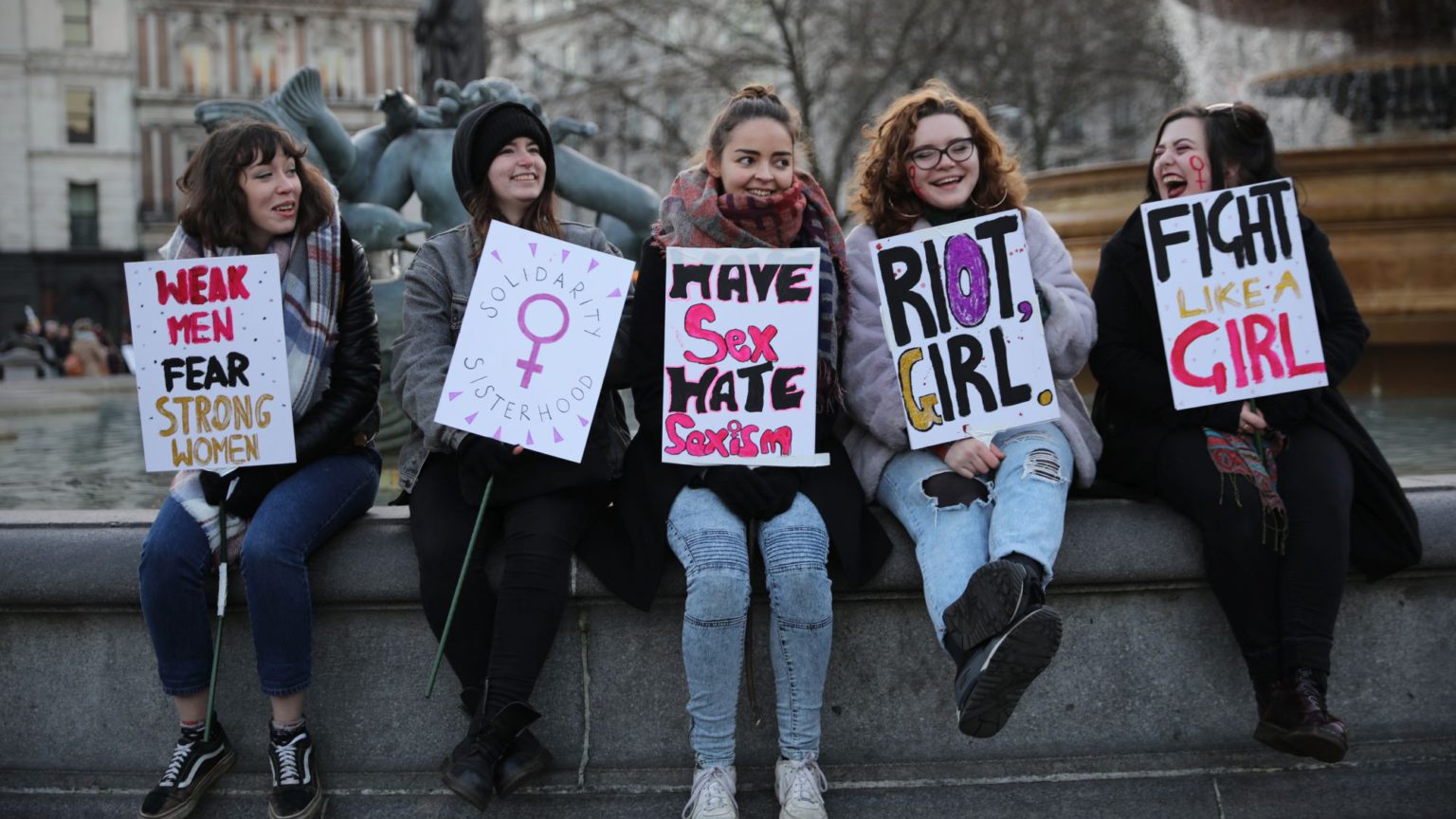 Greg Glassman, former boss and co-founder of CrossFit, is in the firing line again. He resigned as chief executive earlier this month over comments he made about the protests over George Floyd's death. And now he has been exposed as allegedly having sexually harassed female employees and created a toxic atmosphere at his company.
CrossFit employees and affiliated athletes, in a report by the New York Times, say Glassman created 'a management culture rife with overt and vulgar talk about women: their bodies, how much male employees, primarily Mr Glassman, would like to have sex with them, and how lucky the women should feel to have his rabid interest'.
Among the allegations is the claim that Glassman 'verbally demeaned women, pulled at their clothes to try to peek at their cleavage and aimed his phone's camera to snap photos of their breasts while they travelled with him for work (sometimes pressuring them to consider sharing hotel rooms or borrowed houses with him)'.
What's more, the wifi password at a company office in San Diego was 'a sexist obscenity', and male colleagues would rank female professional CrossFit athletes based on 'how much the men wanted to have sex with them'. He is also said to have settled a sexual-harassment claim, brought by a former employee, out of court. According to one person, Glassman said of the case in 2012: 'I finally finished up with the bullshit with Julie; I had to pay that whore.'
Reading all of this, you can't help but wonder: if he was such a pig for such a long period of time, why didn't anyone say anything? The New York Times piece suggests that as Glassman's family and close friends had positions of senior leadership, and there wasn't a formal HR manager until 2013, people felt they couldn't raise these issues.
The report also suggests that because CrossFit is such a community-based programme, recruiting groups of people to sweat it out and shout at each other in gyms across America, one employee worried that criticising Glassman would jeopardise the positive impact of the company: 'Do you want to be the person who ruins people's hopes and dreams and even their businesses?'
The Glassman allegations follow a pattern of women saying they cannot speak up about abuse or harassment because they are afraid of the ramifications of breaking their silence. And of course, in some cases letting a sexist boss get away with bad behaviour is understandable – if, for instance, you're a single mum, struggling to make ends meet.
But there is also a trend in contemporary feminism that downplays the sort of female empowerment that would allow female employees to push back more. Even in a post-#MeToo era, in which there is a media appetite for naming and shaming creepy bosses, it seems that many women feel unable to condemn bad behaviour.
Perhaps, in parallel to the #MeToo fashion for shaming powerful men, something else is going on. Namely, that women who have been told by feminists that life is merely a series of sexist oppressions, that they are permanent victims of patriarchy, have begun to feel as though challenging lewd behaviour is hopeless and futile.
Contemporary feminism is nurturing a 'stay silent now, whinge later' attitude. Many of us will have been in situations where, for one reason or another, we haven't been able to call out the wrongdoings of others. But if we're going to get serious about women's liberation, we need to start thinking about how to make women feel empowered to kick against the pricks.
If girl power – even in its more shallow expressions – is dead, it is contemporary feminism that is banging the nail in its coffin. If we want to rid the world of Glassmans, we're going to have to be able to fight back when it matters.
To enquire about republishing spiked's content, a right to reply or to request a correction, please contact the managing editor, Viv Regan.