Police misconduct isn't automatically racist
The mistreatment of two athletes is not itself evidence of institutional racism.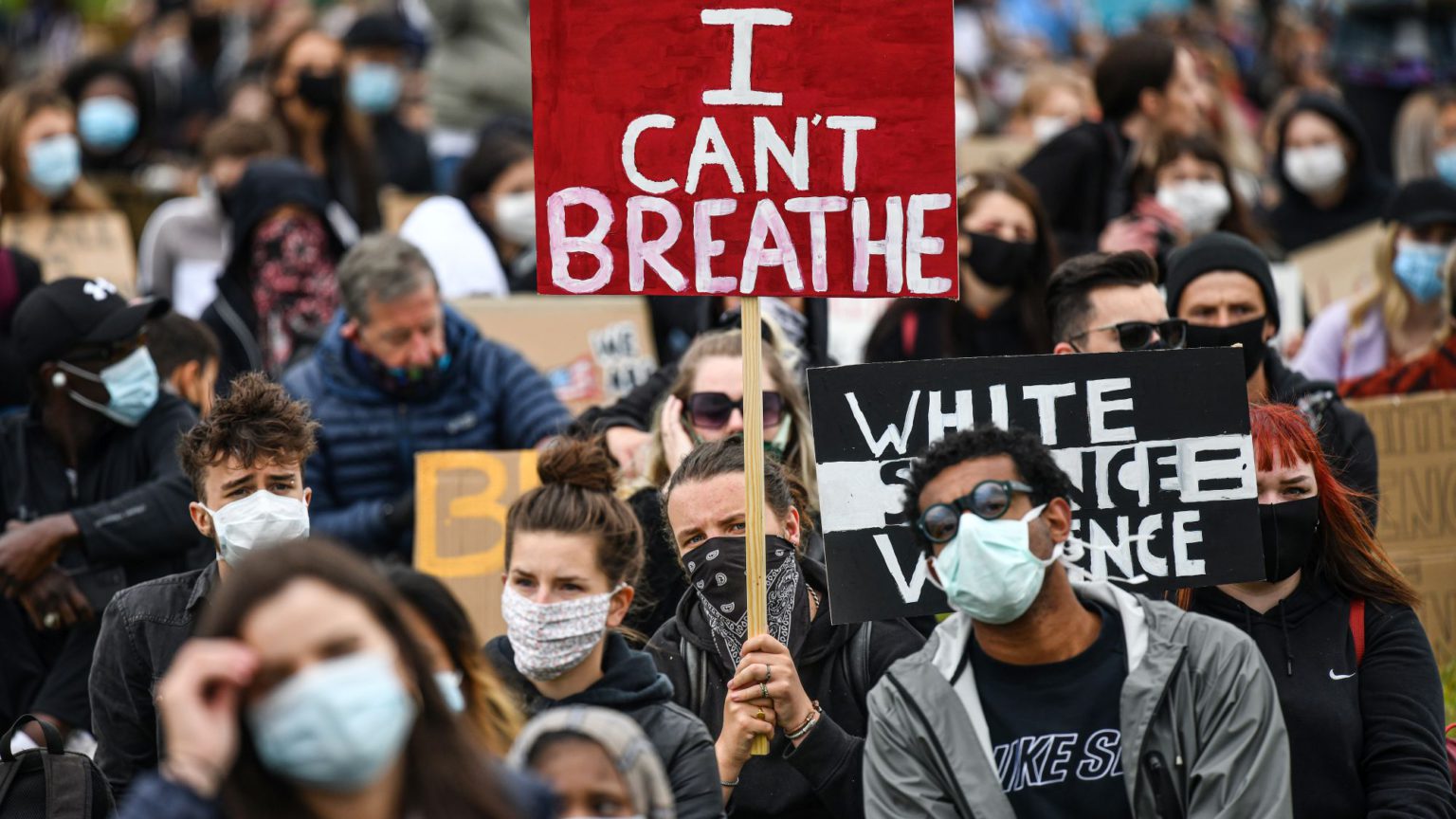 Institutional racism is a phrase that has joined a growing list of words – sexist, fascist, Islamophobe, oppressed, and more – whose overuse has rendered them virtually meaningless. It is a phrase that has been appearing everywhere in recent months, mostly in contexts where it does not belong, and this week it is back to persecute us.
The Metropolitan Police force has, once again, been accused of institutional racism, this time by athlete Linford Christie. Ricardo dos Santos and Bianca Williams – both athletes trained by Christie – were pulled over by police in a stop-and-search.
A police patrol was in the area after an apparent rise in violence involving weapons. Officers say they saw the couple driving on the wrong side of the road (an allegation that the athletes dispute). After the police signalled for them to pull over, they continued driving, apparently because they were just about to arrive at their house and felt safer interacting with the police outside their home. After eventually pulling over, the couple were brought out of the car by the police for a stop-and-search, and one of the athletes was put in handcuffs.
Now, much of this seems to be heavy-handed behaviour from the officers. It was understandably distressing for the couple, who as far as we know had done nothing wrong. But once again, criticism has been needlessly coupled with accusations of racism – institutional racism, no less. And Williams has called for police commissioner Cressida Dick to resign.
But what evidence is there for the charges of racism? It seems that the fact the couple was black and the police officers were white is enough. Unfortunately, the default of assuming racist motives is to be expected in such a hyper-racialised society. Every bad occurrence, when ethnicity is thrown into the mix, is put down to racism.
In fact, it's not only bad things which are deemed racist. The countryside is racist; young children are unconsciously racist; and the media's disapproval of Meghan Markle is racist. And of course, when a young black couple are pulled over by police and are mistreated, it is not merely mistreatment, but racist mistreatment, and it is reflective of the entire force.
The most bizarre thing has occurred in the UK in recent months when it comes to the police. No matter how little force the police use, even when they are attacked, they are continually accused of being racist and using too much force. As anti-racist protesters in Bristol proceeded to methodically pull down a statue, police didn't intervene, as they thought doing so would provoke violence. During one weekend of protests in London, over 30 officers were injured. Videos from those protests show police being chased down the street while glass bottles are thrown at their heads. Similar footage emerged from an incident in Brixton a few weeks ago. Police were called to break up an illegal street party during the lockdown. Police vehicles were smashed and officers were effectively run out of town.
But when some officers conducted a stop-and-search of a black couple, you can forget all that restraint just mentioned. The entire force is racist, brutal, irredeemable. The 'Defund the Police' memes come out again and there are demands for the commissioner's resignation.
When playing by such asymmetric rules, the police will struggle to tackle crime. Last year, knife crime in England and Wales hit the highest levels since records began. One way to reduce this is through stop-and-search – to take knives off the streets and make it clear to people that if you carry a knife, you will go to prison. When Theresa May as home secretary reformed stop-and-search, she greatly reduced the power of police to conduct it, knife crime went up and more lives were lost.
But even if police did have greater powers, many officers would likely be hesitant to take action to interrupt criminality if it will lead to accusations of racism. This was made apparent during the Rotherham grooming scandal, when police did not take the necessary action to stop the grooming of young girls by groups of Muslim men for fear of being accused of Islamophobia. Unfortunately, gangs are now likely to exploit police hesitancy in a similar way, which could have tragic consequences.
It is certainly a good thing that the police are held accountable for any misbehaviour. But holding the force accountable is not the same thing as saying it is an irredeemably racist institution. The people making such allegations would do well to acknowledge that people in many parts of the world would kill to have a police force as benign as ours.
Patrick Hess is a writer.
Picture by: Getty.
To enquire about republishing spiked's content, a right to reply or to request a correction, please contact the managing editor, Viv Regan.