A 'black' university would take us backwards
We need to transcend racial identity, not institutionalise it.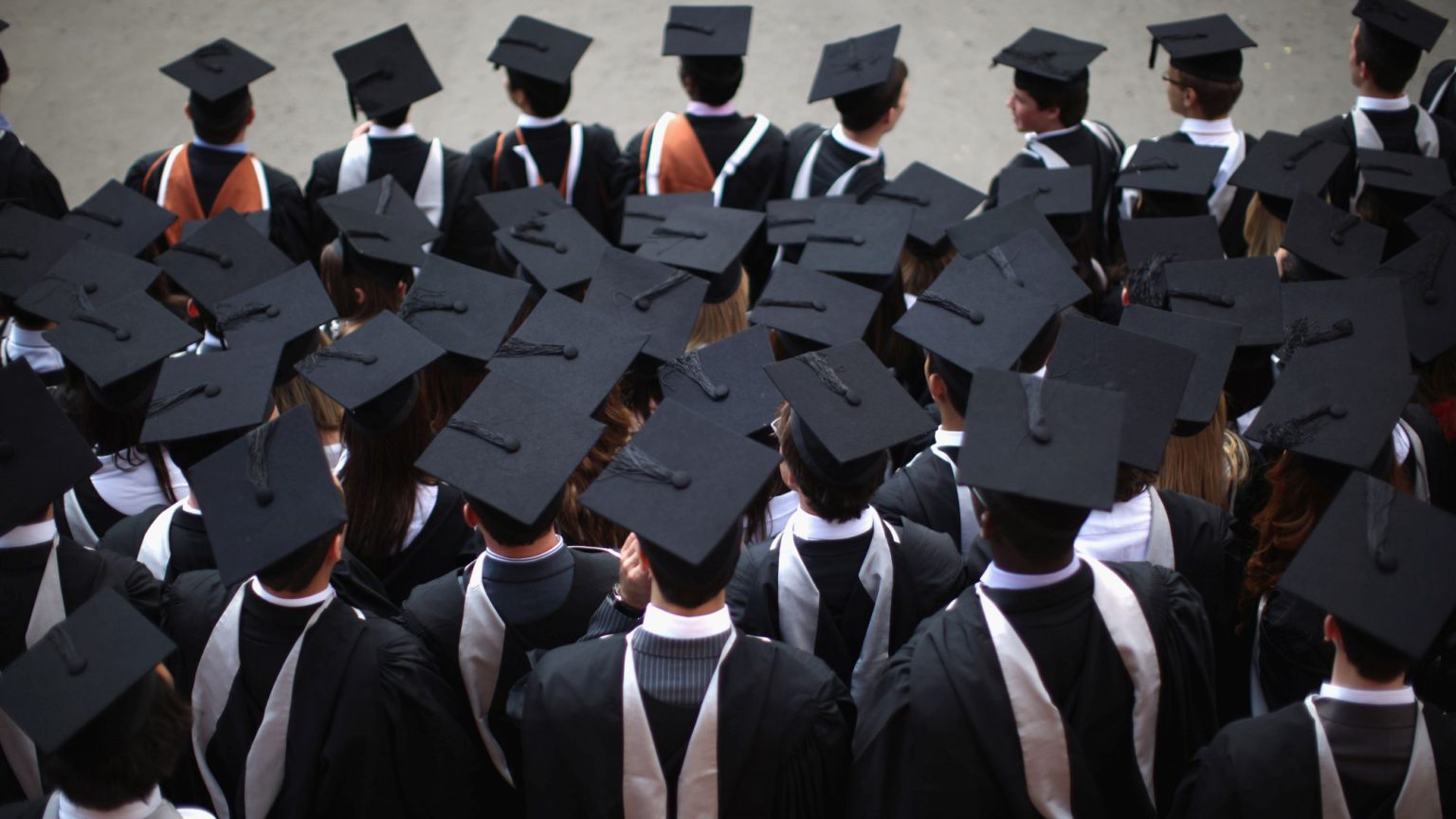 We are rapidly going backwards. The liberal tradition of anti-racism, embodied by the likes of Frederick Douglass and Martin Luther King Jr, emphasised our common humanity. It argued that the thread that linked every human being together was far stronger than any superficial racial category. It argued that to support or even permit racial discrimination and racial segregation was to violate our shared humanity – to reduce the boundless potential of each human to the absurd category of race.
It was this principle that vigorously discredited racism and ushered in the progress we have seen over the past century. However, it has become painfully clear that this liberal project is being forcefully undermined by the emergence of an ugly, race-based identity politics.
Few examples of this are as stark as a new campaign which is calling for Britain to have a racially segregated university. The so-called Free Black University (FBU) has raised over £100,000 so far. Its GoFundMe page argues that a university like this is necessary because 'university is often a site of trauma for far too many black students and so [the FBU] brings wellbeing and the healing of our community to the fore'. The FBU promises to 'redistribute knowledge and act as a space of incubation for the creation of transformative knowledge in the black community'. It also says that 'climate justice will run through all of the threads of our work as we centre structural and holistic approaches to preserving the world we all live in'.
Leaving aside the fact that much of that description will be incomprehensible to most people, from the little information that has been shared about this project, it is already clear that it will not be a space for pioneering scholarship, world-class research or challenging intellectual pursuits. Instead, it will be a deeply ideological project that will further reify and institutionalise racial divisions within society.
The organisers appear to have missed the fundamental point of what a university exists to do. University isn't supposed to limit your horizons, to keep you in your comfort zone or in a racial silo. Nor does it exist to offer therapy or indoctrination. University is supposed to challenge students, to expose them to a wide range of perspectives and ideas, to introduce them to the broad diversity of human thought. Centring university on the invented category of race only furthers the poisonous notion that an individual's skin colour is the defining feature of his or her life.
The idea that British universities are places of 'trauma' for black students is also, frankly, ridiculous. Attending university may well be the safest, most cushioned and care-free period of a person's life. If someone finds the experience of university traumatising, then I worry about how he or she will be able to cope with the wider world. The real world can be a place of poverty, deprivation and war, as well as a place of wonder and greatness.
What's more, if you are uncomfortable or traumatised by being in places where the majority of the people have a different skin colour to you, then I'm afraid you are likely to live a narrow, stifled and miserable life. Would such a student turn down a year abroad in Asia because there are 'too many' Asian people there? Would he or she turn down a high-flying job in Japan because there aren't enough 'black' people there? How could such a person function in a society like Britain, which is more than 85 per cent white?
A writer in Vogue has compared the FBU to historically black colleges and universities (HBCUs) in America. But HBCUs emerged out of necessity during a period of institutionalised racial segregation and racial terror following the Civil War. Universities barred African-Americans from admission. HBCUs gave them an opportunity to pursue academic excellence.
In the UK, black people have never been officially barred from attending university. Today a fifth of students at Oxford University come from an ethnic-minority background. Indeed, the founder of FBU is a PhD candidate at Cambridge. Far from facing insurmountable barriers, black and Asian school leavers are more than twice as likely to go to university than their white counterparts. There is no justification whatsoever for a black university in modern Britain.
But there are deeper, more philosophical questions that this campaign raises. What does it even mean to 'decolonise' a curriculum? How do you create knowledge for people of only certain skin colours? Is there a 'black' worldview that is distinct from a 'white' worldview? Will there be black science, black mathematics and black medical studies at this new university? How will the organisers determine whether the teachers or students are really 'black'? The absurdities are limitless. It would be funny if the potential consequences of this type of thinking weren't so dangerous.
I want young black people to see their potential and know that it is limitless. I want them to be able to exchange, borrow, converse and learn from all people – not just people who share their skin colour. It is sad that this even needs to be said. A black university is a regressive step. Progress means being able to transcend our parochial identities and enter into a common human family. It is the struggle to be treated as equals, as individuals, as human beings, instead of being limited by race.
Inaya Folarin Iman is a spiked columnist, and founder and director of The Equiano Project.
Picture by: Getty.
To enquire about republishing spiked's content, a right to reply or to request a correction, please contact the managing editor, Viv Regan.