Jameela Jamil and the rise of navel-gazing 'activism'
Celebs like Jamil think they're helping girls – they really aren't.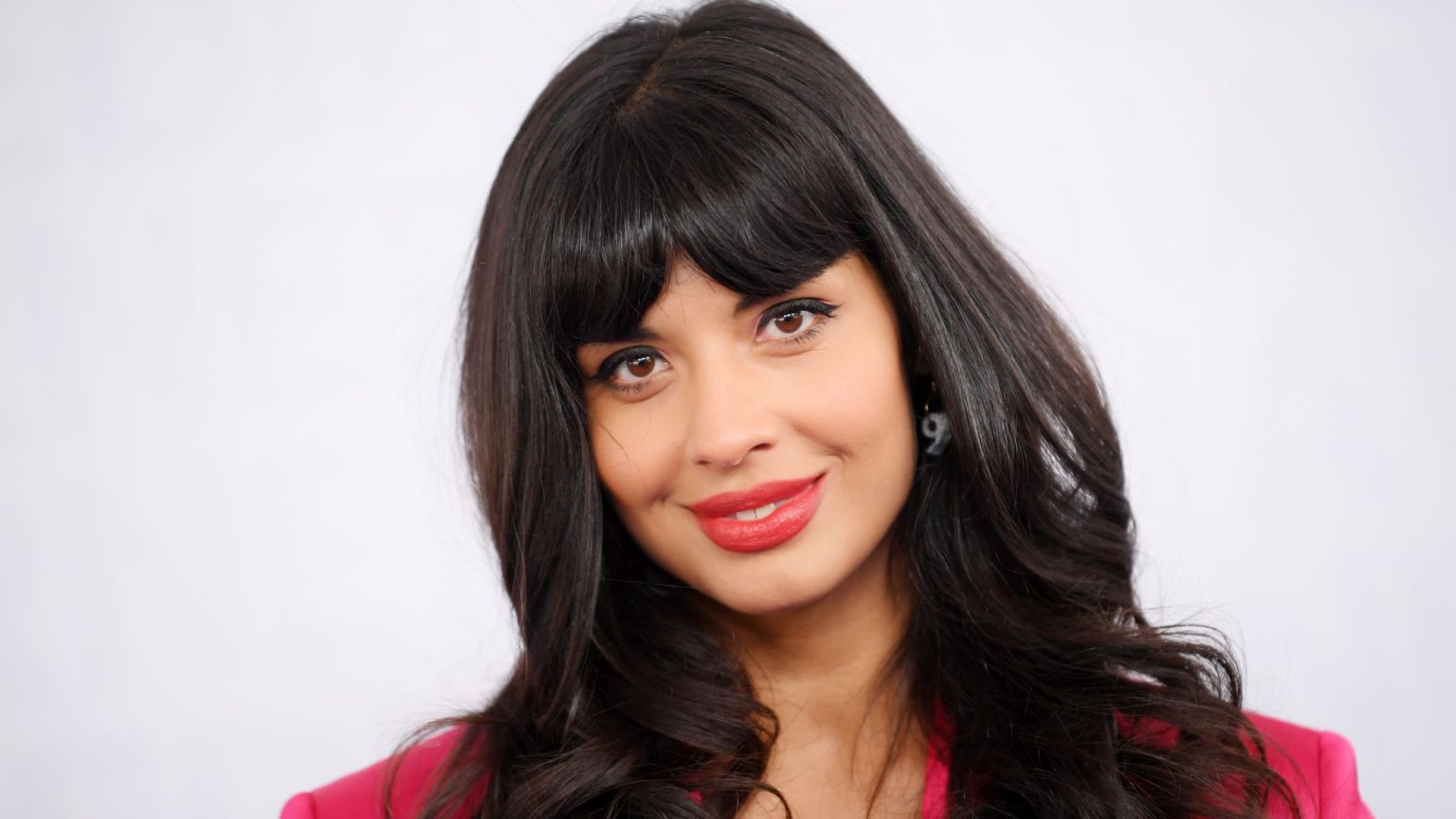 Celebrities like attention – at awards ceremonies, in the papers and especially on social media. So it comes as no surprise that super tweeter and actress Jameela Jamil worked her way back on to the trending list of Twitter this week after getting into a spat with a fan about skincare.
When a fan praised Jamil's blemish-free face after she posted a classic, make-up-free 'look how naturally beautiful I am' selfie on Instagram, Jamil launched into a lecture on how 'privileged people have more access to good quality nutrition and also our lives are significantly less stressful than the lives of those with less privilege'. After being mocked for her inability to take a compliment, Jamil has managed to wring out yet more 'controversy' over her comments in not one, not two, but four further posts to fans.
Jamil is often at the centre of some tiresome Twitterspat. Most notable was when a journalist accused her of having Munchausen's syndrome. Over the years, Jamil has claimed to have been attacked by killer bees at least three times and has been involved in two car accidents (the first resulted in her needing a Zimmerframe, the second a wheelchair). She also claims to have survived multiple cancer scares and seems to have varying degrees of peanut tolerance depending on the day. (No, really.)
What's most interesting about this latest celebrity non-scandal is how much it reveals about contemporary politics. Aside from her day job as an actress on NBC's The Good Place, Jamil seems to have dedicated her life to being an 'activist'. One of her outlets is a group called the I Weigh Community, which was originally set up as an Instagram account. It seeks to pursue 'radical inclusivity' and to 'mobilise activism'. While the account has of late branched out into various political issues from climate change to trans rights, it was originally dedicated to campaigning against diet pills and 'skinny privilege', while teaching women to realise that we are more than what 'I weigh'.
This kind of pop 'activism' centres on a narcissistic obsession with privilege, self-worth and so-called self-care that would have made Christopher Lasch's head spin. But it's just one example of how self-centred much of contemporary politics has become – especially quasi-feminist campaigns which claim to be 'empowering' women.
Instagram and other social-media platforms populated by young, impressionable girls are often said to be dangers to our mental health as they're filled with unrealistic beauty standards, pressurised expectations and sexist representations of women. But a cursory glance through what is actually getting most traction among 'influencers' shows that it is not pictures of impossibly toned and tanned bodies, making the average dumpy 14-year-old (or a 28-year-old who can't fit in her jeans after lockdown) feel bad. It's much worse than that. The best way to gain social capital now is not to flaunt your perfections on the outside, but to fetishise your imperfections on the inside. It's no longer cool to post sexy pictures. Instead, you should show off your mental-health challenges, your anxiety, your fears and your self-loathing. If you're as good-looking as Jamil, a bit of both won't hurt.
This framing of politics through our inner lives – which seems to be far more pronounced among women – is deeply damaging. What it suggests is that life has to mould to our insecurities and sense of self, rather than us being rough, tough and strong enough to adapt to, or challenge, what society throws at us. Contemporary feminist politics has, in many ways, given up on changing the outside world. Instead it encourages women to prioritise introspection as a means of achieving political fulfilment.
This has encouraged an almost Victorian understanding of women as constantly needing to have our honour protected and our sensibilities cosseted. The sexist view of women as weaker and less able than men has been reheated and served up in social-media posts about safe spaces, watching your privilege and using the correct language.
It is even informing potential legal change. British politicians are considering making misogyny a hate crime to protect women from supposedly prejudiced and idiotic men. Does this mean that women are no longer seen as men's equals – free and autonomous – but as weaklings who need the supervision of policemen?
We might laugh at the lunacy of Jamil and her contemporaries seeking clout online for saying ever more ridiculously woke or right-on things. But we should be concerned about the way today's identity politics prioritises victimhood over strength, protection over freedom, and the self over engagement with society. This is a serious threat to those of us who want to change the world and not bicker about the privilege of skincare.
Ella Whelan is a spiked columnist and the author of What Women Want: Fun, Freedom and an End to Feminism.
To enquire about republishing spiked's content, a right to reply or to request a correction, please contact the managing editor, Viv Regan.