Five years of the refugee crisis: did Merkel 'manage'?
Now that the initial chaos has subsided, some are painting an overly rosy picture.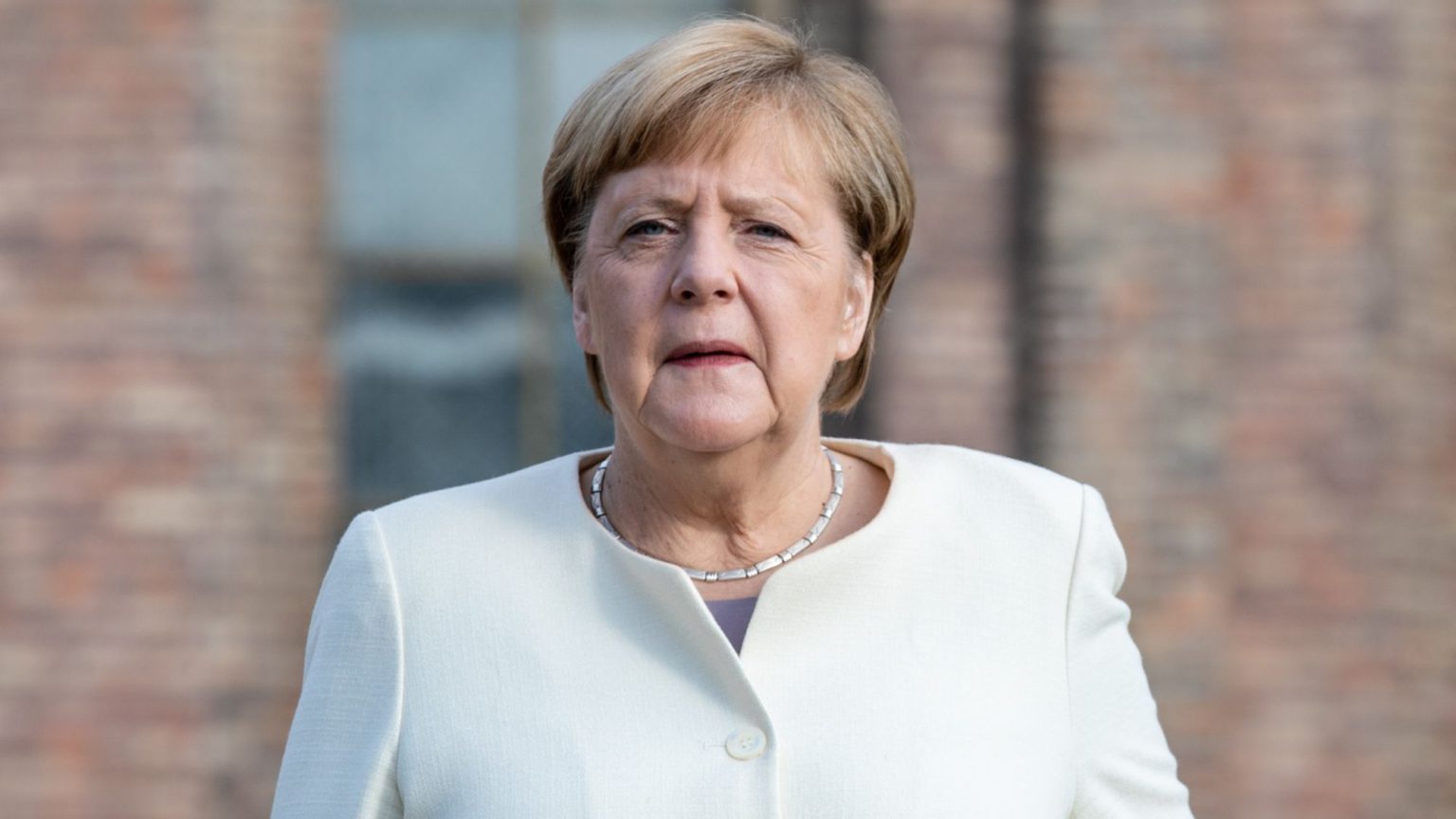 Five years ago, faced with Europe's refugee crisis, German chancellor Angela Merkel triumphantly declared: wir schaffen das (we will manage). The government estimated that up to 800,000 would come. By the end of 2015, over a million asylum seekers had been counted. Never in the postwar era had so many people entered Germany in such a short space of time.
Did Germany manage? For a while there were fears of the country succumbing to chaos: officials were no longer able to register arrivals and accommodation was becoming so scarce that for months – well into 2016 – children in Berlin missed their PE lessons, as sports halls were still needed to shelter refugees.
In November 2015, Berlin's welfare office (the LaGeSo) was on the verge of collapse. Police were deployed to stop the building being stormed. Several people, including children, were injured while waiting in the crowd. One child was even tragically abducted from the crowd and murdered. 'The scene has ranged from chaotic to downright dangerous', wrote the New York Times. The Guardian reported that Germany was 'creaking under the strains of its open-door policy'. The refugee crisis, many predicted, would be Merkel's downfall.
Five years on, the tone has changed considerably. Many commentators – particularly those outside of Germany – see the chancellor as a winner of the refugee crisis. 'Merkel, not Trump, seems vindicated', writes one commentator in the Washington Post. And in a piece titled, 'How Angela Merkel's great migrant gamble paid off', the Guardian's Philip Oltermann writes: 'Five years ago, as more and more refugees crossed into Europe, Germany's chancellor proclaimed, "We'll manage this". Critics said it was her great mistake – but she has been proved right.' There is some truth to this – but it isn't the full picture.
The good news is that most refugees have been able to move out of their makeshift accommodation into their own homes. According to studies carried out by Germany's employment agency earlier this year, 43 per cent of those who arrived in 2015 have found work. That's not a bad outcome, though these figures are likely to change, as the Covid-19 lockdown has hit refugees even harder than most. Children have also mainly managed to integrate. Many were taught German in separate 'welcome classes', and of those of school-leaving age many have left with qualifications of some kind.
But to portray Merkel as the winner of a 'refugee gamble' is misleading. Firstly, because the successes are not Merkel's. It was the people working at the coalface in regional and local governments, schools, hospitals, police stations and social institutions who were left to maintain a measure of control. Even the much-maligned LaGeSo staff had to work under dire conditions, starting at 6am and closing late at night.
Consciously or not, much of the pro-Merkel commentary is little more than propaganda. Instead of presenting the public with a balanced and sober reflection of the past five years, journalists are trying to score points for the chancellor. So keen are they to defend her, that they are even willing to omit facts or bend the truth to make the picture look rosy. Thus, Oltermann in the Guardian says that Merkel's approval ratings are back to where they were before the refugee crisis. But this completely slides over her vast loss in vote share in the 2017 General Election. He claims that crime rates were not significantly affected, even though the statistics show a clear rise in rapes and sexual assaults against women between 2015 and 2017, while a number of young women and girls have been murdered by refugees. He also writes that the danger of Islamic terrorism was overstated and has 'faded from view', despite several deadly and near-deadly attacks – the most recent took place in Berlin in August.
Unfortunately, the refugee debate now seems to have very little to do with how best we should deal with serious humanitarian crises. It is much more about scoring points. Presenting oneself as pro-migrant or pro-refugee has become a way of distinguishing oneself from the supposedly evil populists like Trump or the AfD.
One of the more perplexing consequences of this is it has turned Angela Merkel into a liberal heroine. She is now seen by many members of the German and global middle classes as the last bastion of liberal values. Liberals were once sceptical of Merkel and her opportunistic manoeuvrings – the late Ulrich Beck, for instance, dubbed her 'Merkiavelli'. Outside of Germany, her harsh treatment of southern Europeans during the Euro crisis was widely derided. But since the refugee crisis, many on the liberal left have become her most loyal – and even uncritical – supporters. For instance, a prominent member of the Green Party recently denied that there was ever a 'refugee crisis' in Germany – only the AfD could ever describe it as such, she claimed. Instead, she suggested, we should speak only of 'the events of September 2015'.
One of the positives of the autumn of 2015 is that it produced a great deal of humanitarian engagement. Most Germans – including many of those who later became critical of Merkel's handling of the crisis – believed that people fleeing the war in Syria needed to be helped. For weeks, the terrible plight of people in refugee camps dominated the news. In August 2015, the public was deeply shocked by the deaths of 71 refugees in a lorry on an Austrian highway. In early September, the tabloid Bild published the photo of the dead two-year-old Alan Kurdi on its front page, asking if this was what our European values had come to. And, a few days later, people were impressed by the bravery and resoluteness of 3,000 refugees who had started their 'march of hope' from Hungary to Austria.
In this highly charged and emotional atmosphere, Merkel did what she had always done: she looked at the opinion polls. This was the context in which, on the night of 5 September, the government decided to open the border to the refugees stranded in Hungary.
The great irony is that Merkel most probably never intended to become the 'open borders' chancellor. In fact, she never really explained much about what she planned to do once the borders were opened. She left most people wondering how she intended to fulfil her promise of Germany 'managing'. Nevertheless, the pictures of migrants bearing 'we love Germany' placards made a welcome change from the photos of Greeks holding up posters of Merkel sporting a Hitler moustache. And so her supporters cheered her on. But ultimately, she lost control.
In the months and years after the borders were opened, Merkel made great efforts to stop the flow of migrants once more. Something her fans don't like to mention is that her government ramped up deportations considerably. In 2017, nearly 500,000 people were told to leave the country. Merkel also made new repatriation agreements with a number of countries, including Afghanistan, where the second-highest number of refugees came from in 2015. In March 2016, Merkel announced a highly questionable refugee deal with Turkey. The EU agreed to pay Turkey billions to host asylum seekers arriving in Europe irregularly.
Clearly, the German government lost control of the situation. As the tragic fire in the Moria camp in Greece clearly shows, even today the refugee crisis is far from resolved. The rosy picture of Germany happily 'managing' is far too partial and will only lead to more cynicism.
Sabine Beppler-Spahl's Brexit – Demokratischer Aufbruch in Großbritannien is out now.
To enquire about republishing spiked's content, a right to reply or to request a correction, please contact the managing editor, Viv Regan.