In praise of Marcus Rashford
He has shown up other celebrity activists for the preening narcissists they are.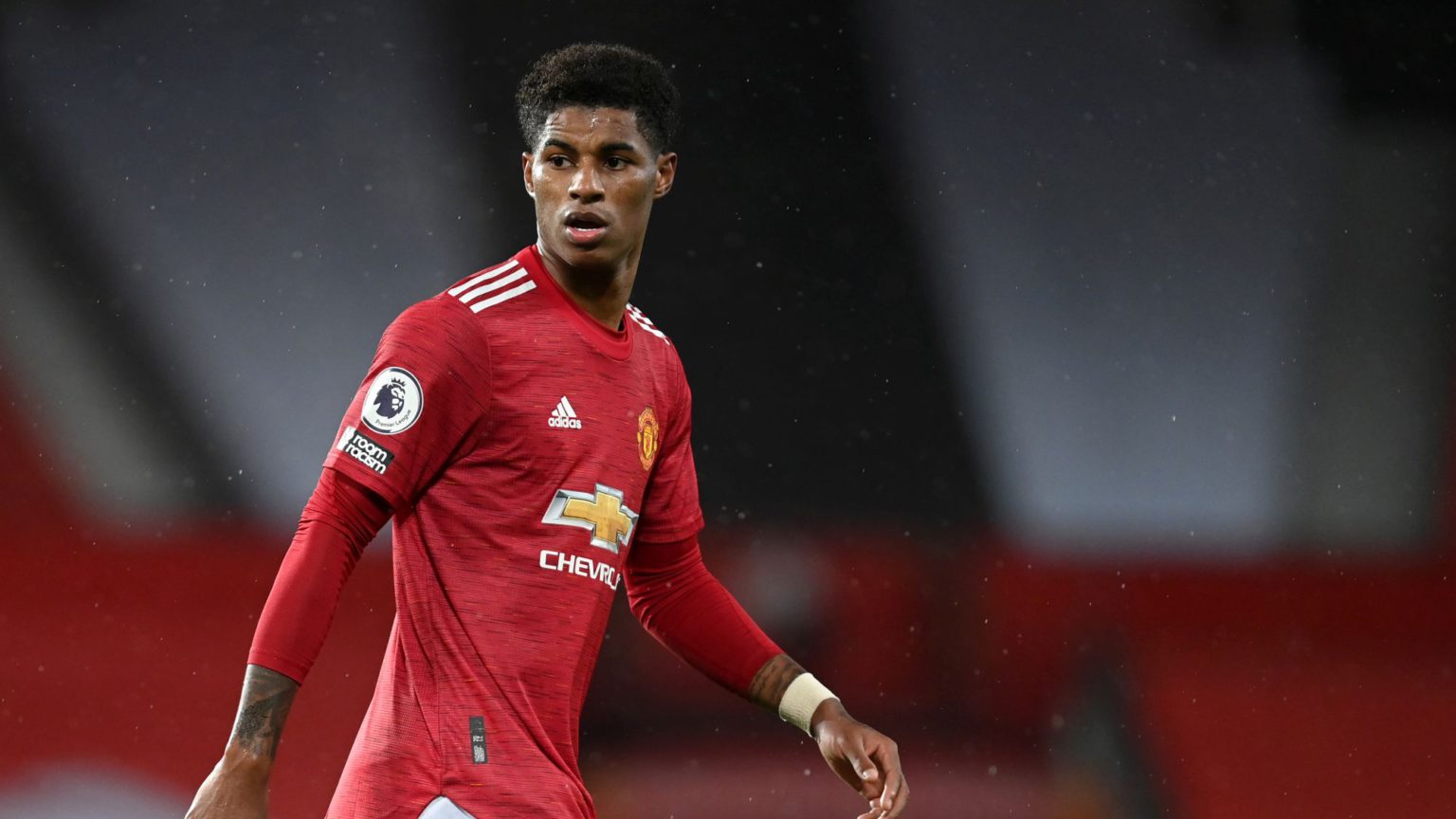 I'm never really a fan of celebrities poking their noses into politics. So when I first heard about Marcus Rashford, the Manchester United footballer, launching a campaign to put pressure on the government to extend free school meals, I thought 'another celebrity doing another social-justice, anti-Tory thing. Yawn'.
However, after reading Rashford's statement on Twitter, made in response to the government voting down his proposal to extend free school meals until Easter 2021, I realised my instinctive reaction was misplaced. Rashford does not indulge in self-righteous posturing, or sling insults at his opponents. Instead, he 'invite[s] Number 10 to sit around the table… so that, together, we can collaborate on how best to end child poverty in the UK'. His statement reflects the dignity and unifying efforts of an individual who actually cares about the cause he is championing.
He continues: 'We are here to help, but we require guidance and insight from Number 10. I don't have the education of a politician, many on Twitter have made that clear today, but I have a social education having lived through his, and spent time with the children and families most affected. These children matter.'
Whatever one thinks of the merits of his proposal of free school meals during the holidays, the tone Rashford strikes is to be commended. The 22-year-old may not have a political background, but he appears to be more of a diplomat than many of those at whom he is directing his message.
Rashford's approach is genuinely refreshing. Celebrity politicking almost always indulges in the same woke platitudes, virtue signalling and opposition to the latest thing or person deemed to be bad. Compare Rashford's activism, for example, with that of the grime artist Stormzy. Like Rashford, Stormzy is a young black celebrity who has made it from very little. Like Rashford, he now involves himself in social justice-related causes. Unlike Rashford, however, his rhetoric is almost always cheap and divisive.
The grime star has, for example, gone to his old primary school to lecture children on how much of a baddie prime minister Boris Johnson is. He has referred to Tory minister Jacob Rees-Mogg as a 'piece of shit'. And he started a 'Fuck Boris' chant during his performance at last year's Glastonbury festival. I'm not sure how many minds he will have changed through this approach.
And, of course, none of this would be complete without Stormzy reprimanding the UK for its inherent racism, which he did in an interview with Italian newspaper La Repubblica last year. 'The UK is definitely, 100 per cent racist', said Stormzy of the country in which he has achieved fame and fortune.
As one goes through further instances of celebrity activism, in Britain or America, one sees the same approach: the accusations of prejudice; the attacks on a whole nation; and the virtue signalling. Take one-time pop star Lily Allen, who, in 2016, appointed herself spokesperson for the UK, and went to Calais to tell a 13-year-old Afghan child refugee: 'I apologise on behalf of my country. I'm so sorry for what we put you through.' She has since blamed the Tory landslide at the 2019 General Election on (wait for it) the 'racism and misogyny' that 'runs so deep in the UK', and spread memes blaming Brexit voters for 'everything bad that happens to the UK'.
Or take Harry and Meghan, the prince and princess for whom 'celebrities' may be the most fitting title going forward. They too have been reading from the same social-justice playbook as every other celebrity, throwing out allegations of institutional racism and unconscious bias, and pretending to be apolitical even as they broadcast coded messages telling Americans who to vote for in November.
Or even take Eminem. He made a freestyle rap video for the BET awards in 2017 with an anti-Trump theme, and ended by giving a middle finger and a 'Fuck you' to 'any fan of mine who's a supporter of [Trump's]'. Which is sure to win people over.
In contrast to the narcissism of many activist celebrities, Rashford has demonstrated that rarest of qualities: humility. It is a quality woefully lacking from many political discussions nowadays, let alone the world of celebrity activism, in which egotistical posturing is par for the course. Rashford, however, is not posturing. He believes that his cause is worth fighting for, and genuinely wants to change minds, rather than preach to the converted. And his calm and non-partisan approach reflects this. Other celebrities thinking of making political interventions should take note.
Rashford may play for Manchester United, but he is showing himself to be one of the genuinely good guys.
Patrick Hess is a writer.
Picture by: Getty.
To enquire about republishing spiked's content, a right to reply or to request a correction, please contact the managing editor, Viv Regan.