Britain's teaching unions are a disgrace
Shutting down schools will do untold damage to working-class kids' life chances.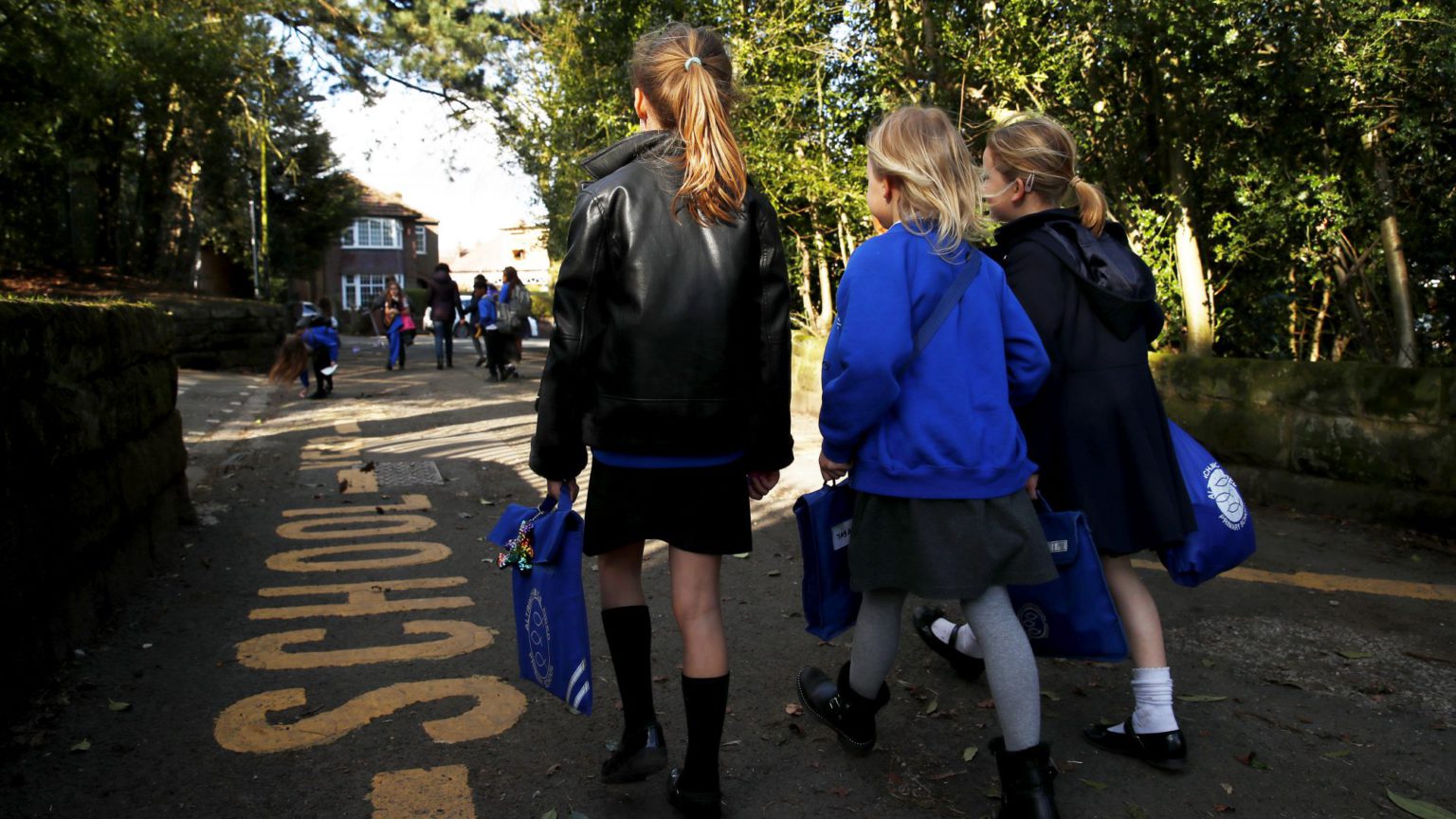 Are there more shameless creatures than the leaders of Britain's teaching unions? Not content with having kept children out of the classroom throughout the spring and summer, they are now leaping on the second lockdown to demand schools shut once more. In the blink of an eye, they went from crying over Dickensian fantasies of starving children to insisting these very same youngsters are barred from school and prevented from learning. In a matter of days, they went from arguing that parents are incapable of feeding their children to arguing these same parents must take time off work, lose income and become home tutors.
On Saturday, even before Lockdown 2 was officially announced, the heads of the teaching unions called for schools and universities to close. The National Education Union, never slow to come up with reasons why teachers should not be in the classroom, launched a petition calling for schools and colleges to be locked down: it currently has over 150,000 signatures. Greater Manchester mayor Andy Burnham joined in, calling for schools to close for a fortnight at the end of November.
Whatever their qualifications, I wouldn't let one of these union leaders or any of their acolytes teach my children. Their calls to shut schools are completely irrational. At the start of this year there was much we did not know about this novel coronavirus. Now we do. We know that it poses virtually no risk to young children and very minimal risk to older teenagers and young adults. We know that children are extremely unlikely to transmit coronavirus. In countries all around the world, schools have reopened without becoming hotspots for transmission.
We also know the devastating educational impact closing schools has on children. A new study published this weekend shows that pupils in Year 7 are an incredible 22 months behind what is expected of children their age. Not only did children not make progress during lockdown but it seems they may have gone backwards, forgetting knowledge and skills they had previously learnt.
We know that this educational disadvantage does not impact all children equally. Private-school pupils were far more likely to have a full timetable of interactive online lessons while some of their state-school peers had to make do with a few photocopied worksheets or emailed-home instructions. Children in overcrowded houses, without laptops and wifi, without a parent on hand to answer questions, suffered most of all.
If schools close for a second time, it will be children from these poorest families that are hit hardest. Everyone, from Andy Burnham to the education union leaders, all their cheerleaders on the left, and every single one of those who rushed to sign the NEU petition knows this. They know that their children will be just fine, but other people's children will not be. And yet still they continue with their petitions and their media appearances and their Twitter hashtags, determined not to give up until schools are shut or, at very least, time in the classroom is rationed on some bizarre rota system.
Suddenly, the campaign for children to have free lunches during the school holidays rings hollow. It is the lockdown left who are the true Dickensians here with their insistence that working-class children must know their place. By all means throw the urchins a few sandwiches. But teach them? Allow them access to knowledge that could transform their lives? Let them study for qualifications that could lead to a decent job and future income? Not on your life.
In the eyes of all those who last week campaigned for free school meals, and this week demanded that schools be shut down, working-class children are just a political football. They are presented as an undifferentiated blob, consisting of innocent starving waifs or vicious vectors of disease, depending on which story its tellers predict will strike a bigger blow against the Tories. And education is an easily dispensable, meaningless activity. The message from the #PutSchoolsInTheLockdown philistines is that schools should be shut and exams cancelled: that way no one will ever be held to account for how much children have been failed. Give all the little waifs a certificate and everyone will be happy. This is a degraded view of education and a disgraceful way to treat children.
The next time anyone from a teaching union bleats about children living in poverty we need to remind them that their shameful demand to close schools would keep parents from working and providing for their children and deny disadvantaged children the education that could transform their lives. Fortunately, there are many hard-working teachers who do want schools to remain open and have worked hard to ensure classrooms are a safe environment for children and adults. Their voices need to come to the fore. They show it can be done. It is vital schools remain open.
Joanna Williams is currently researching hate crime in her role as director of the Freedom, Democracy and Victimhood Project at the think tank, Civitas.
Picture by: Getty.
To enquire about republishing spiked's content, a right to reply or to request a correction, please contact the managing editor, Viv Regan.