Do we really need to know about Meghan Markle's miscarriage?
Harry and Meghan are now invading their own privacy.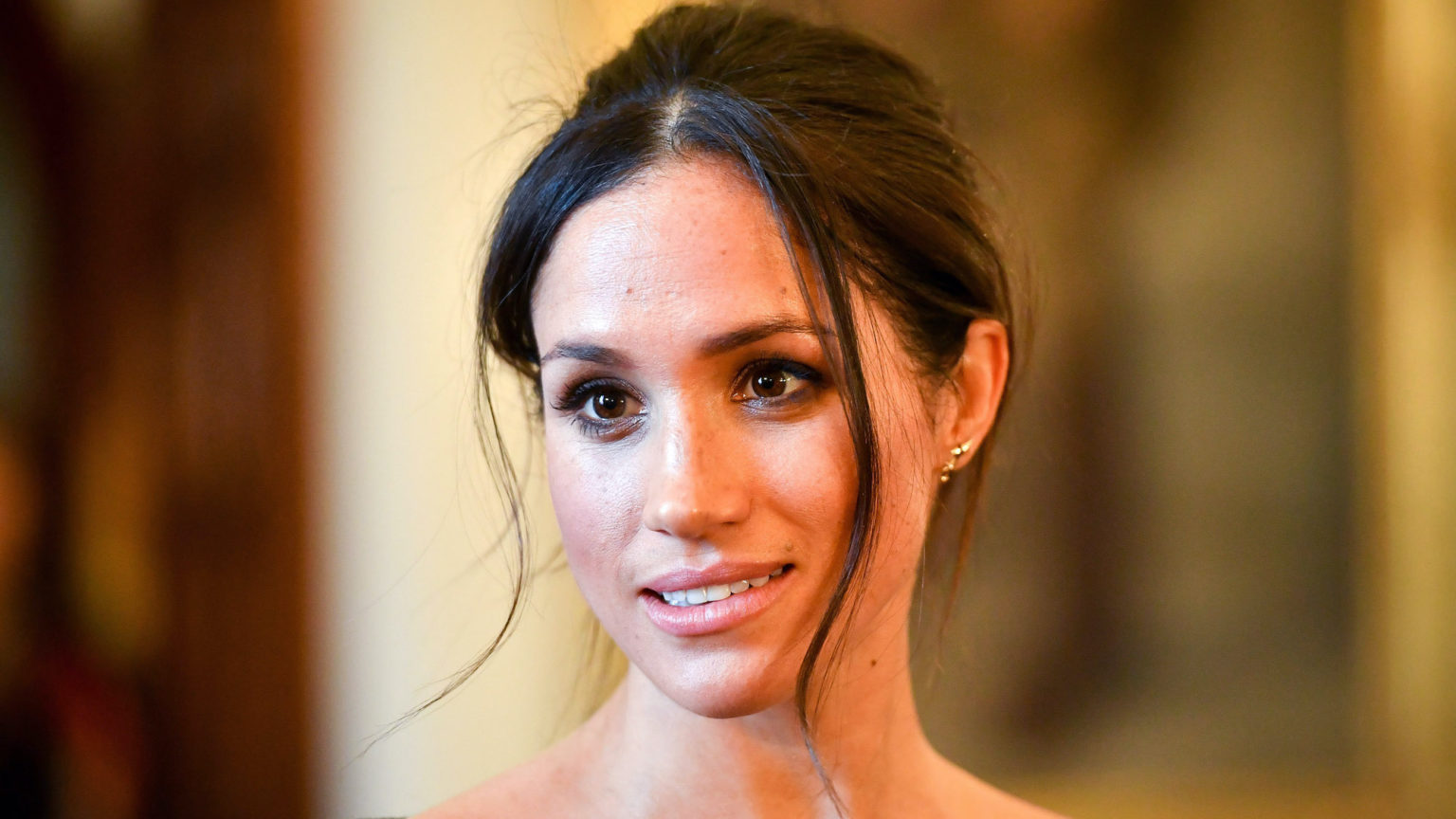 It is very sad that Meghan Markle suffered a miscarriage. It is always sad when a happily expectant mother loses her baby. It is also strange, however, that Markle has chosen to write about the miscarriage in such emotionally revealing detail in the pages of the New York Times. I thought Markle, and Prince Harry, wanted privacy? To be left alone by the voyeuristic media? And yet here is Markle inviting not only New York Times readers but also people across the world to observe one of the most intimate moments of her life. She's inviting us right into her hospital room, in fact, where, she tells us, there were 'cold white walls' and Harry's hand was 'clammy' as they both wept for their loss. I have never felt more like an intruder into Harry and Meghan's life than I did reading Meghan's piece.
There is an undeniable contradiction at play here. Even those praising Markle as 'brave' for writing a mini-essay about a miscarriage – the word 'brave' is far too promiscuously used these days – must admit that we live under an extraordinary double standard in relation to voyeurism. When a tabloid newspaper publishes a surreptitiously taken photo of Meghan and her son taking a walk, that's an intolerable invasion of the duchess's privacy. When the Mail on Sunday publishes a letter that Meghan wrote to her father, and which her father freely gave to the Mail, that's an act of grotesque voyeurism. 'Why do a lowly rag and its lowly readers insist on peering into the intimacies of Meghan's life?', people ask. Yet when Markle herself opens the door to her innermost emotions and welcomes a vast global audience to observe her pain, that isn't facilitating voyeurism, apparently. No, it's brave; it's 'raising awareness'.
In which case, why did I feel like a voyeur reading Markle's piece? Why did I find myself wondering why I now know so much about Harry and Meghan's difficulties, pains and emotions? I have never particularly felt like a voyeur while looking at a paparazzi shot of the Sussexes strolling around LA or discovering what Meghan's father thinks about their marriage. After all, getting papped is what celebs do, and Thomas Markle has as much right to put his side of the story as Meghan and her friends do. But knowing the precise circumstances in which Markle suffered her miscarriage? Knowing what her son Archie was doing at the time? Knowing about what she and Harry felt and did in that cold, white hospital room? I don't want this information. It feels wrong. Markle has just exposed far more about her internal life than her father or any tabloid newspaper has ever done.
Markle's very public confession of pain conforms, of course, to what is now considered to be a legitimate, respectable form of voyeurism: the display of one's wounds and weaknesses to a willing, nosy audience under the banner of 'raising awareness'. These acts of emotional exhibitionism, where celebrities reveal all about mental illnesses, private griefs, physical ailments and marital crises, are celebrated as empowering, as brave, as a means of prying open the eyes of a public hitherto ignorant (apparently) about these problems. That the end product – emotionally incontinent displays of one's every trial and malady – is as intrusive, more intrusive in fact, as any sneaky tabloid exposé of a person's private life is just brushed over. Apparently when the middle classes gawp at the intimacies of respectable famous people laid out in grim detail in the New York Times, that's brave; yet when tabloid-readers pore over the private feelings of Thomas Markle, that's scummy.
We are often told that swarms of intrusive hacks and newspaper readers are constantly hounding celebs for more and more info, gossip, pictures. But it strikes me that the real problem today is the opposite of this. In the 21st century it is celebs who hound us, cajoling us to read about their bipolar diagnosis, their nervous breakdown, their abusive childhood, their deep emotional agony. We need to reverse the Greta Garbo-style cry of leave me alone. Today it is surely the public, us news-reading citizens, who must cry 'Leave us alone!' to a celebrity set that never tires of emotional exhibitionism and whose personal troubles take up so much space in the media. Are we really invading Meghan Markle's life, or is she invading ours?
That it has become commonplace for celebrities to expose their inner lives to a global audience should not distract us from how unusual this is. We've had Angelina Jolie writing about her pre-emptive mastectomy, also in the New York Times. Chrissy Teigen shared with the world a frankly unsettling photograph of herself shortly after suffering a miscarriage. Jenny Diski and John Diamond publicly diarised their deaths from cancer. Memoirism has become obsessed with revelation. Abuse, suicide attempts, mental disarray – it's all there. Find it in the 'Difficult Lives' section of WHSmith. Roll up, roll up! Never mind celebs or writers protecting themselves from our prying eyes; it's us who must protect ourselves from their emotional sluttiness. Why, for example, do I know so much about Caitlin Moran's vagina? I don't want to know.
Markle goes a step further in her New York Times piece: she ties her personal tragedy to the political moment. So not only does she reveal her inner-most pain – she also politicises it, makes it a part of this strange year of disease, lockdown, culture wars and violence. She ties her 'unbearable grief' to the post-George Floyd moment, to the so-called 'post-truth' nature of our age, and to the sadness millions are currently feeling as a result of the Covid crisis. She centres her private grief in the very public world of politics. Her suffering becomes symbolic of the suffering of the world. It is a kind of neo-religious idea: this woman shouldering the hurt of us all. Here, private sorrow is not only revealed; it is also made political, seemingly in an effort to elevate Ms Markle into a towering cultural flashpoint in this oddest year of 2020. To me, that seems sad more than anything else.
The pressure to reveal all is very strong. Anyone who keeps things to themselves, or shares them only with their intimate circle of friends and family, is seen virtually as disordered. They're 'in denial'. Consider how the stiff upper lip of the rest of the royal family is so often demonised, and medicalised, these days. Stoicism is out, self-revelation is in. But we lose so much when we erase the line between private life and public life. When we advertise our private thoughts, emotions and experiences to a detached audience, our private life loses its meaning. It becomes performative, something we do to please others rather than to satisfy our own deeper needs. The private sphere is where we can be open, honest, frank, reflective. Raising the curtain on this world to outsiders will denude it of its sanctity and deprive us of a space in which we can truly be ourselves.
Markle says that she and others have 'opened the door', knowing that 'when one person speaks truth, it gives license for all of us to do the same'. No, thanks. We choose to close that door and keep something for ourselves. Leave us alone.
Brendan O'Neill is editor of spiked and host of the spiked podcast, The Brendan O'Neill Show. Subscribe to the podcast here. And find Brendan on Instagram: @burntoakboy
Brendan will be speaking on WEB Du Bois' The Souls of Black Folk at the boi charity's online event The Academy Online II: Race and Racism. Find out more and register your spot here.
To enquire about republishing spiked's content, a right to reply or to request a correction, please contact the managing editor, Viv Regan.