Is it now a crime to like a spiked tweet?
An EHRC commissioner is being harangued for agreeing with this very magazine, among other things.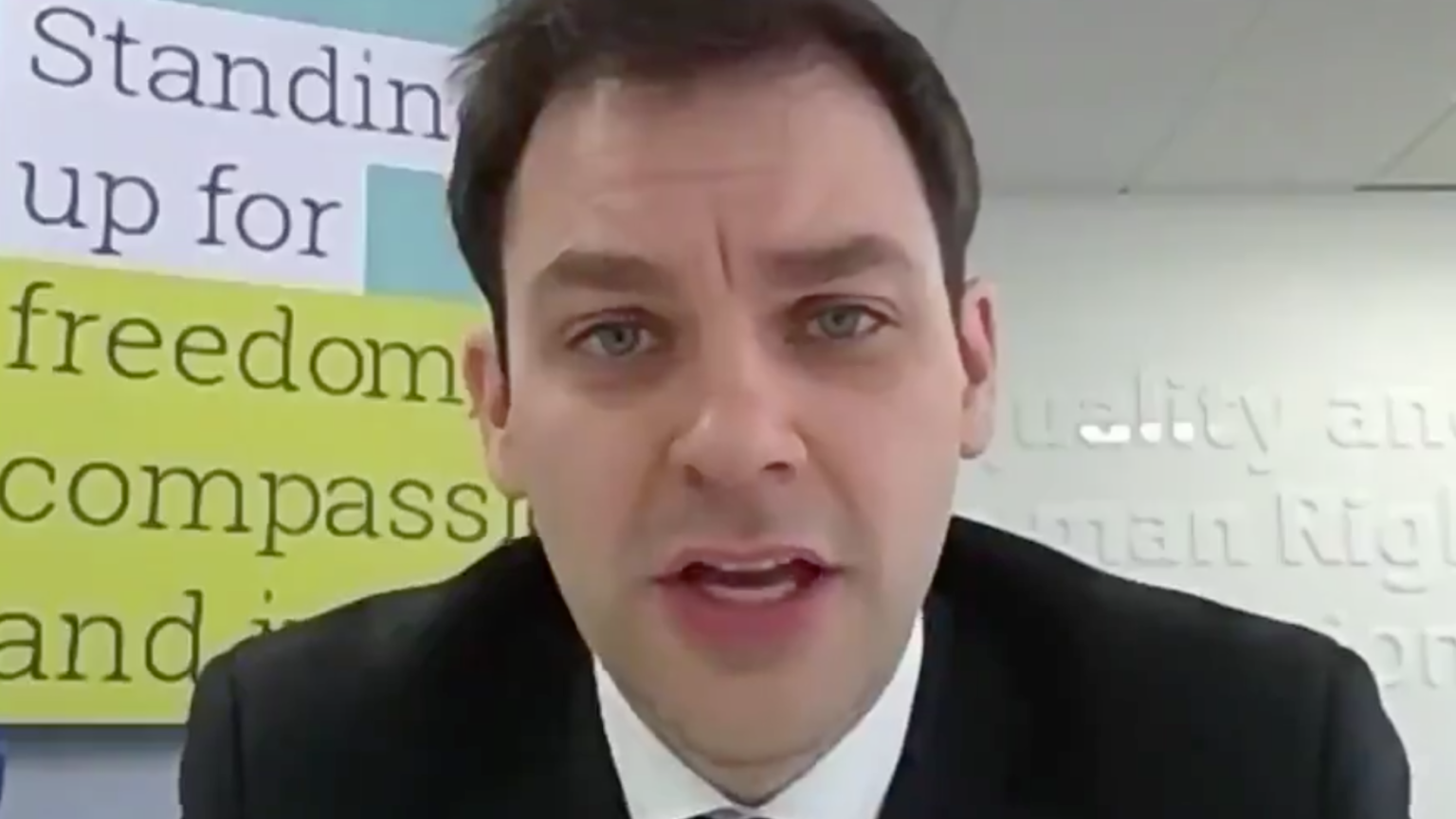 spiked has never shied away from controversy. But is our output really so controversial that merely liking one of our tweets is grounds for dismissal?
That's the position Alasdair Henderson now finds himself in. Henderson led the Equality and Human Rights Commission (EHRC) investigation into anti-Semitism in the Labour Party.
But now journalists at the Guardian and Pink News have started trawling through his liked tweets.
These include a tweet by Douglas Murray referring to the words 'misogynist' and 'homophobe' as 'highly ideological propaganda terms'.
And spiked has been pulled into the row, too. A Pink News article fumes that Henderson dared to like an old spiked tweet which said, 'Gay marriage is a product of therapy, not the era of civil rights'.
Equality watchdog commissioner liked tweet saying homophobe is a 'highly ideological propaganda term' https://t.co/NqZyRDogNi

— PinkNews (@PinkNews) November 30, 2020
Aside from not being remotely homophobic, as Pink News claims, the spiked tweet was from five years ago, showing the desperation of Henderson's critics. (You can read Brendan O'Neill's perfectly reasonable article which the tweet was promoting here.)
The row over Henderson's illicit 'liking' of tweets follows similar rows over the appointment of David Goodhart and Jess Butcher to the EHRC. Goodhart has been criticised for his views on immigration, even though they are largely in line with mainstream opinion. And Butcher has been targeted for criticising contemporary feminism.
The real reason Henderson, Goodhart and Butcher seem to have drawn such ire is that they have shown some independence of thought from the identitarian mainstream – something no one in public life is now expected to do. The policing of liked tweets shows just how far some will go to maintain ideological purity in our institutions.
Picture by: Sky News.
To enquire about republishing spiked's content, a right to reply or to request a correction, please contact the managing editor, Viv Regan.