It's time to dump Trump
Trump has been caught red-handed trying to steal the election. But Republicans are still indulging his fantasies.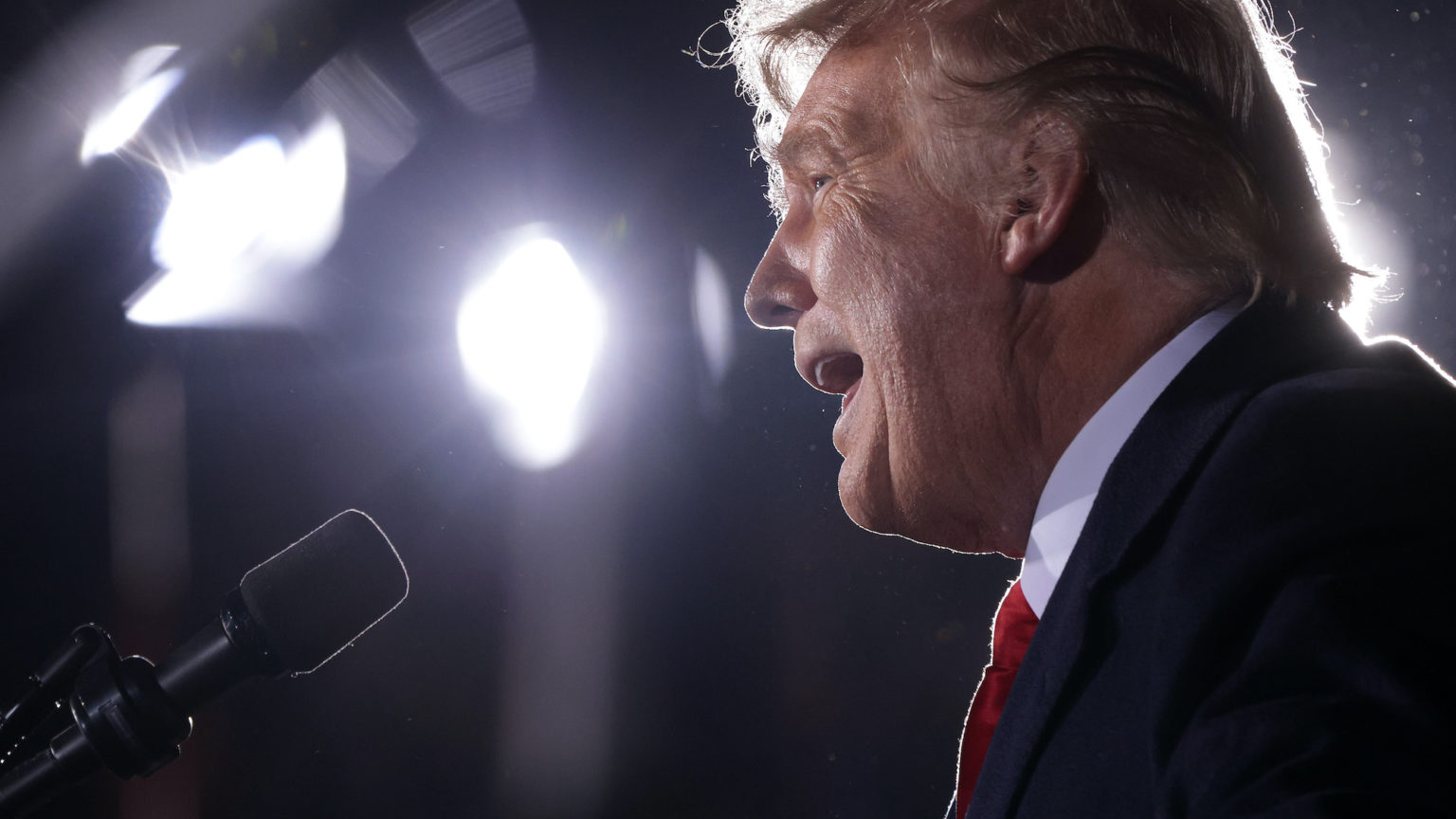 The 2020 presidential election is over. Joe Biden won, Donald Trump lost. But Trump refuses to accept reality, saying the election was 'rigged'. He and his allies have presented wild stories of electoral malfeasance, including North Koreans smuggling ballots into Maine, Sharpie malfunctions in Arizona and dodgy Dominion voting machines. They have alleged a vast conspiracy, with Trump himself proposing that the FBI and the Justice Department may have been in on it.
Trump's claims are baseless garbage. Trump's legal team presented cases in multiple states, and all have been rejected (if not laughed out of court) – in many instances, by Trump-appointed judges. There were some irregularities in November's election, perhaps somewhat more than usual due to the higher use of mail-in ballots, but nowhere near enough to bring the outcome into question.
Trump is delusional and, even worse, he has now been caught trying to overturn the election. On an unhinged call with the Georgia secretary of state, Brad Raffensperger, Trump asked him to 'recalculate' the result and 'find 11,780 votes' to overcome his difference with Biden in the state. Sounding like a two-bit mafia boss, Trump threatened Raffensperger with criminal consequences if he refused to pursue his pet conspiracy theories.
Trump's call should not be waved away as another case of 'there he goes again'. Trump was not only airing his crazed grievances on this call – he also was putting pressure on a (Republican) official to cheat. The man who claimed the election was stolen from him has been found trying to steal the election. This is real corruption.
In the four years since his election in 2016, Trump's critics have routinely described him as an authoritarian, a tyrant, a destroyer of democracy – but with little evidence, other than his Trumpian bluster. Yet, in the past few weeks, Trump seems determined to prove his opponents correct.
Trump's false allegations are deeply anti-democratic. They undercut voters' faith in the electoral process. Indeed, according to a recent NPR / Ipsos poll, some two-thirds of Republicans believe voter fraud helped Biden win the election. It is unhealthy for democracy if so many do not accept an election outcome as legitimate.
As it happens, both major US parties have called into question the legitimacy of elections in recent years. Democrats said Russian interference in 2016 handed the victory to Trump, and Hillary Clinton expressed sour grapes for years after. The Democrats' repeated claims over four years that Trump was an illegitimate president were damaging to democracy. But it's noteworthy that Clinton never went as far as to mobilise supporters to try to overturn the result, as Trump is doing now. The Democrats may have started the fire, but Trump is dumping a whole lot of fuel on it.
It would be one thing if these alleged conspiracies and arm-twisting were just expressions of the madness of one desperate and narcissistic president. But what's more worrying for American politics is how Republican politicians have come to indulge in Trump's fantasies. A slew of Republican members of Congress, including senators Josh Hawley and Ted Cruz, have pledged to challenge the Electoral College's vote for Biden when Congress convenes for a joint session on Wednesday.
In raising this challenge, the senators are disingenuous. They cite 'allegations of fraud and irregularities' and a 'deep distrust' in the integrity of the election among sections of the populace. But these are unsubstantiated allegations that Trump's team have invented, and the distrust is something Trump and the senators themselves are generating. These Republicans won't go as far as to say Trump's conspiracy theories are valid, and they most probably don't believe them. They also know that their objections won't change the result, as neither house of Congress will vote to uphold the objections. Biden will be certified the winner.
These Republicans are engaging in a cynical stunt, seeking their own political advantage, no matter what the cost to the truth or to our political culture. Hawley and Cruz, in particular, think they can pander to Trump voters to get themselves in a position to gain their votes in the presidential contest in 2024. This is a politically dumb move: all it does is reinforce Trump as the highest source of moral and political authority within the Republican Party for the indefinite future.
If populism is to make real headway in American politics and to truly advance the interests of working people, it needs a decisive break from Trump. He is a fake populist, a discredit to the cause and a divider of the working class. Trump's idiotic and desperate post-election antics from his White House bunker show that his time should be up. His deranged behaviour provides a wide opening to renounce him and to work towards a better, policy-grounded post-Trump populism. But the responses from the likes of Hawley and Cruz suggest this is not going to happen within the Republican Party.
What these Republicans and other Trump sycophants reveal is a low opinion of those who voted for Trump. They don't believe that these folks are driven by ideas like more economic opportunity, opposition to lockdowns, rejection of race- and sex-based identity politics, and so on. No, they view the Trump voter as loyal only to the man himself, and therefore they too must display slavish devotion to the dear leader's utterances, no matter how crackpot they are.
It's clearer than ever that the US needs to move on from Trump. His conspiracy theories and clumsy, corrupt attempts to overturn the election should leave him totally discredited. Those who want to advance a positive case for true populism need to be the loudest and most decisive in creating distance from him. A restoration of Trumpian politics, with or without the man himself, would be a major obstacle to progress.
To enquire about republishing spiked's content, a right to reply or to request a correction, please contact the managing editor, Viv Regan.