Kamala Harris is no 'fweedom' fighter
The VP-elect has been accused of plagiarising a personal story from Martin Luther King.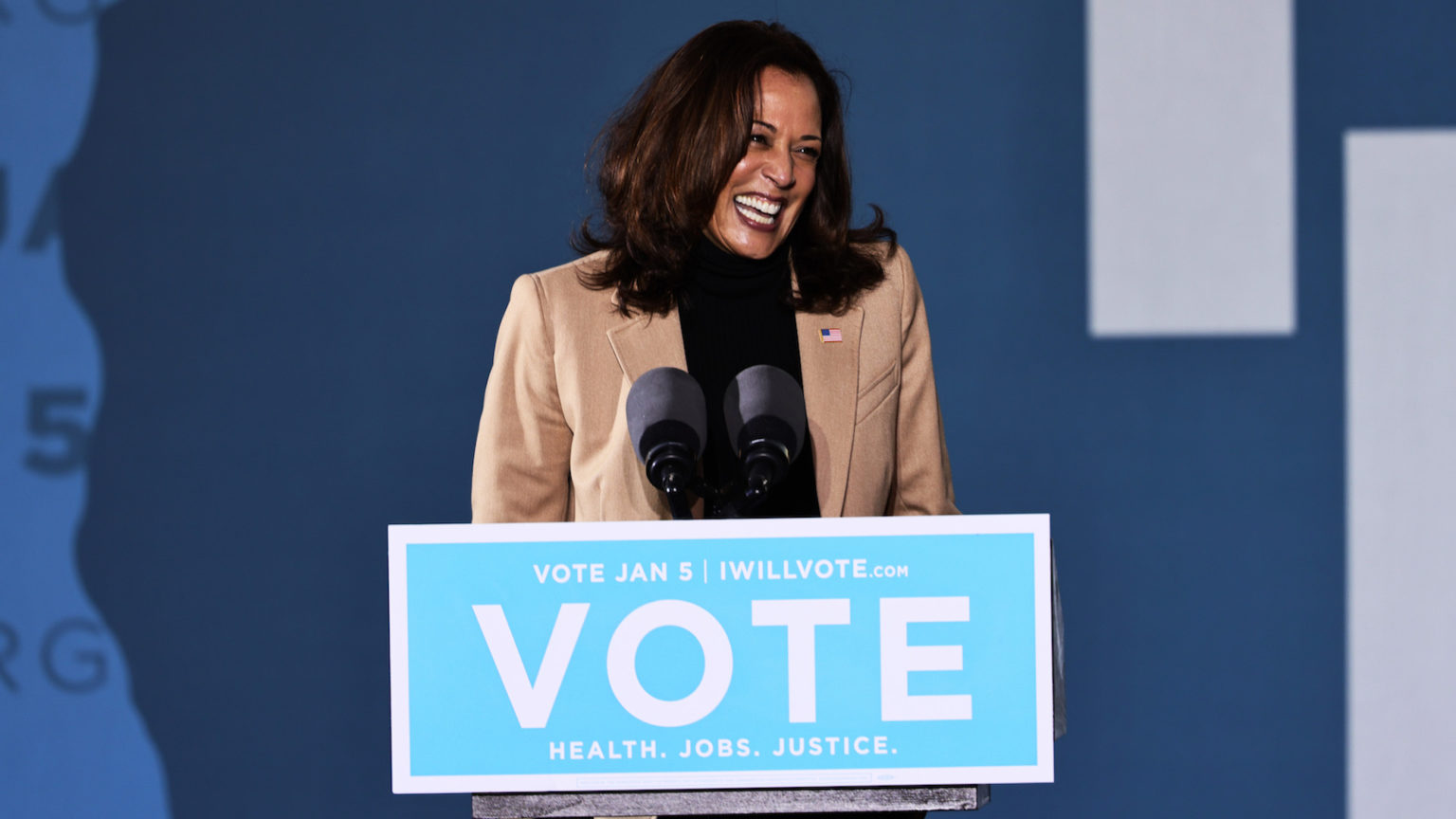 Around the time of the election, vice-president-elect Kamala Harris treated the unsuspecting readers of Elle magazine to a cringe-inducing anecdote.
Harris claimed that, as a child, she was wheeled through a civil-rights march in Oakland, California on a pushchair by her mother. At one point, she says, she fell out of the pushchair and the adults, caught up in the protest, accidentally left her behind. When her mother returned she tried to comfort her:
'My mother tells the story about how I'm fussing… and she's like, "Baby, what do you want? What do you need?" And I just looked at her and I said, "FWEEDOM!".'
That's right: 'Fweedom!'
But eagle-eyed Twitter users have now noticed that Harris's baby steps for fweedom bear a striking resemblance to a story told by Martin Luther King in a 1965 Playboy interview.
MLK was at a rally in Birmingham, Alabama and overheard a policeman gruffly asking an eight-year-old black girl, 'What do you want?'. 'Fee-dom', she answered.
So it turns out Kamala Harris lifted her "Fweedom" story from a 1965 Playboy interview with Martin Luther King, by Alex Haley. Much thanks to @EngelsFreddie for spotting the similarityhttps://t.co/zDONW4Ueqs pic.twitter.com/yQuWZHYEMz

— Q. Anthony (ɔpɛ asem) (@andraydomise) January 4, 2021
King said that thinking of that little girl, demanding freedom, 'buoyed' him in testing times: 'She couldn't even pronounce it, but she knew. It was beautiful!' He used the story to illustrate the universal human yearning for freedom and equality.
Harris, on the other hand, used her version of the story to present herself to a glossy magazine as a precocious civil-rights activist who has battled for equality since before she could walk unaided (skirting over her adulthood spent as a prosecutor putting a wildly disproportionate number of African-Americans in prison).
The queen of cringe has outdone herself.
Picture by: Getty.
To enquire about republishing spiked's content, a right to reply or to request a correction, please contact the managing editor, Viv Regan.