The lessons of the Reading terror attack
We need to address a legal system that once again failed to protect its citizens.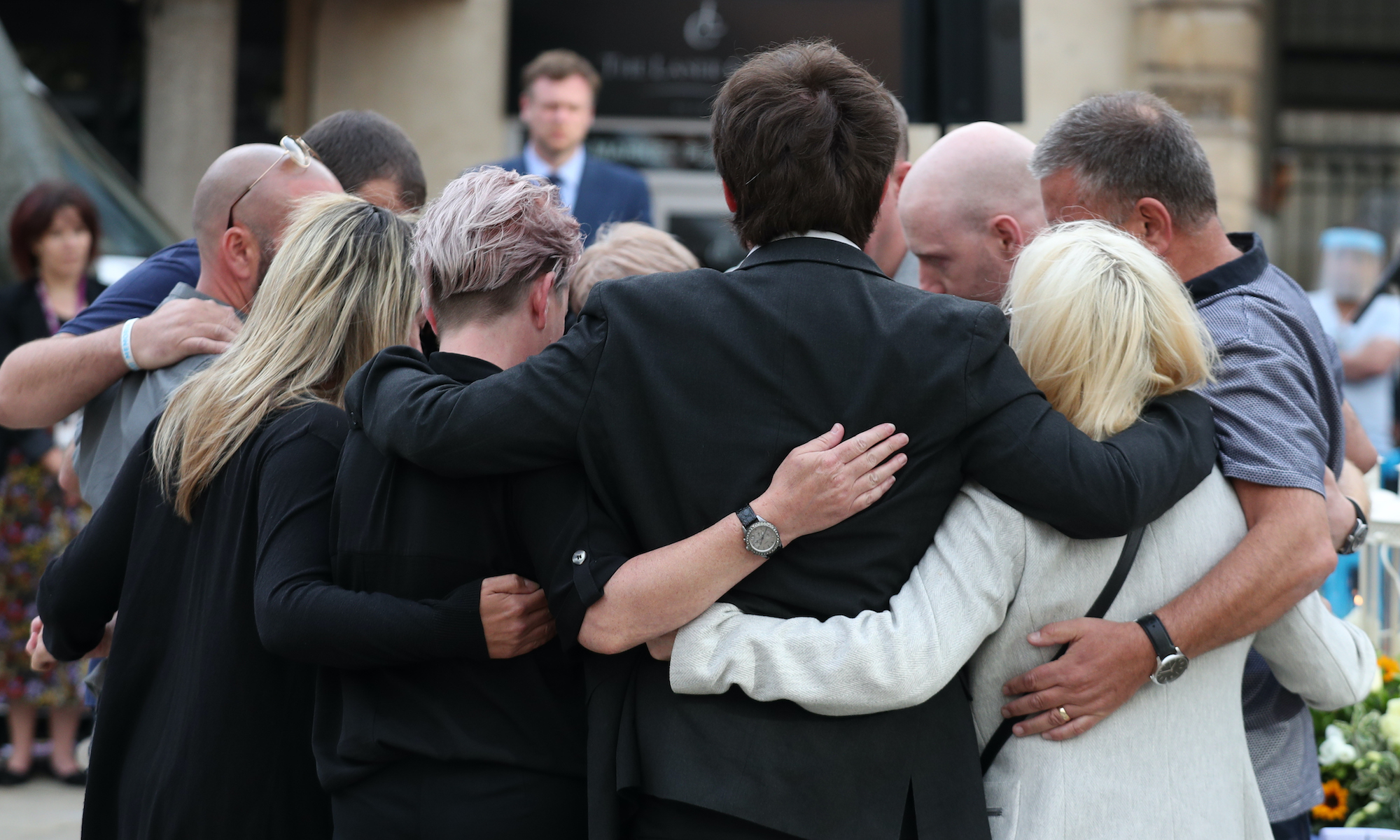 The tale of Reading jihadist, 26-year-old Libyan Khairi Saadallah, is one we have heard all too often in our recent history – so often, perhaps, that only a renewed sense of outrage prevents a lapse into boredom.
Saadallah, like so many before him, was a fighter in a conflict overseas. He went on to claim asylum in Britain in 2012, and rewarded his host by robbing, stealing and beating its citizens, for which he was imprisoned on several occasions.
Saadallah eventually came to the attention of MI5 in 2019, who feared he might join the Islamist uprising in Syria. Not that MI5 did much about it. This meant that on 20 June last year Saadallah was free to venture into Forbury Gardens, Reading, and murder three men enjoying the summer sunshine. It was the first day after lockdown and just 16 days after Saadallah had been released from prison.
There is little surprise or nuance in the Saadallah scandal, although this is a car crash that involves two different vehicles. The first vehicle is that of the British political class, and the country's legal system, which has once again proven incapable of keeping people out of the country who would do us harm. spiked columnist Rakib Ehsan has revealed in a new report that, over the past 20 years, 45 terrorist offenders from overseas have managed to remain in the UK after completing their sentences. Fifteen per cent of these had a criminal record prior to committing a terrorist offence, with a chilling proportion – 40 per cent – having ties with proscribed organisations, such as Islamic State, Al-Qaeda and Al-Muhajiroun.
Human-rights law protects individuals like Saadallah, who are not deported to their countries of origin because those nations are considered either too dangerous, or use torture. Sadly, human-rights law is less effective at protecting men like David Wails, Joe Ritchie-Bennett and James Furlong, murdered in what Saadallah called a 'jihad that I done'.
Our senior politicians, well-guarded by armed police officers, and our human-rights lawyers, secure in the intellectual sanctity of their North London bubbles, do not pay the price for this folly. It is the general public, unprotected by a legal system they pay for, who suffer.
The second dangerously driven vehicle in the Reading car crash is the shameful, amoral history of Anglo-Libyan relations. It is fashionable today to sneer at Tony Blair for his central role in the ill-advised invasion of Iraq in 2003. Yet former prime minister David Cameron and then home secretary Theresa May enjoy little or no public censure or opprobrium for the equally ill-advised British/French/US intervention in Libya in 2011 and its aftermath. The uprising against Colonel Gaddafi, by a ragtag and bobtail of Islamists, nationalists and tribal leaders, appeared doomed to defeat until French president Nicolas Sarkozy, Cameron and a slightly more reluctant President Obama directed NATO air power against the Libyan Air Force. This tipped the conflict decisively in favour of armed fighters on the ground, including eventual terrorists Saadallah, the Manchester Arena bomber Salman Abedi and his brother Hashem.
A significant number of British-Libyans fought both in the overthrow of the Gaddafi regime and in the conflicts that have scarred Libya since. It is unclear if then home secretary Theresa May sought to prevent would-be fighters leaving these shores for Libya, and what risk assessment was taken in allowing them to return. Some Islamist fighters have claimed they were allowed to leave the UK after control orders restricting their movements were lifted. In 2014, eventual Manchester Arena bomber Salman Abedi was even rescued by the Royal Navy and taken to Malta. What investigation was conducted into Libyans, such as Saadallah, who sought asylum here after their country collapsed into chaos?
The Reading and Manchester terrorist attacks should also bring to an end two myths propagated by the identitarian left and fellow-travelling Islamists.
The first, which became fashionable after the 7/7 London bombings, insists that such attacks are a response to the invasion of Iraq. This ignores the fact that British Islamists had been threatening violence and murder to those they disagreed with since the Rushdie affair way back in 1989 – indeed, the first British jihadist terrorist case dates to 2000. Moreover, in Libya, the UK intervened on the same side as the Islamists. That did not stop the massacres in either Reading or at the Manchester Arena.
Determinedly viewing jihadist terrorism as merely 'blowback' for our own actions removes agency and responsibility from the terrorists themselves. And it also impedes our understanding of what motivates jihadi terrorists. After all, perhaps the problem is not our beliefs and our actions, but theirs?
Secondly, it exploded the myth that the faith of jihadi terrorists is irrelevant. There is a small but influential group of religious lobbyists in this country who bombard media outlets with complaints whenever religious terms are connected to terrorism. They proclaim their successes in getting newspaper headlines and articles amended and edited. And they are cheered on by parts of the liberal media.
Yet read the sentencing comments on Saadallah from Justice Sweeney:
'During the course of the attack and afterwards, and because he was seeking to advance a political, religious or ideological cause, the defendant was shouting in Arabic, "God is the greatest" and "God accept my jihad".'
So, here's a message for any journalist or website editor lobbied in the future by those insistent that there's no connection between faith, no matter how warped, and action: consider the centrality of religious terminology to the Reading attack before considering changing a single word.
Indeed, there is much revealed by the Reading attack that we must address, from the failings of our legal system to the problem of Islamism. Perhaps then we will finally be able to bring an end to this all-too-familiar tale.
Dr Paul Stott is a writer and commentator, and a Research Fellow at the Henry Jackson Society. He tweets at @MrPaulStott
Picture by: Getty.
To enquire about republishing spiked's content, a right to reply or to request a correction, please contact the managing editor, Viv Regan.