The sinister 'spirit' of lockdown
Police should enforce the law, not government guidance.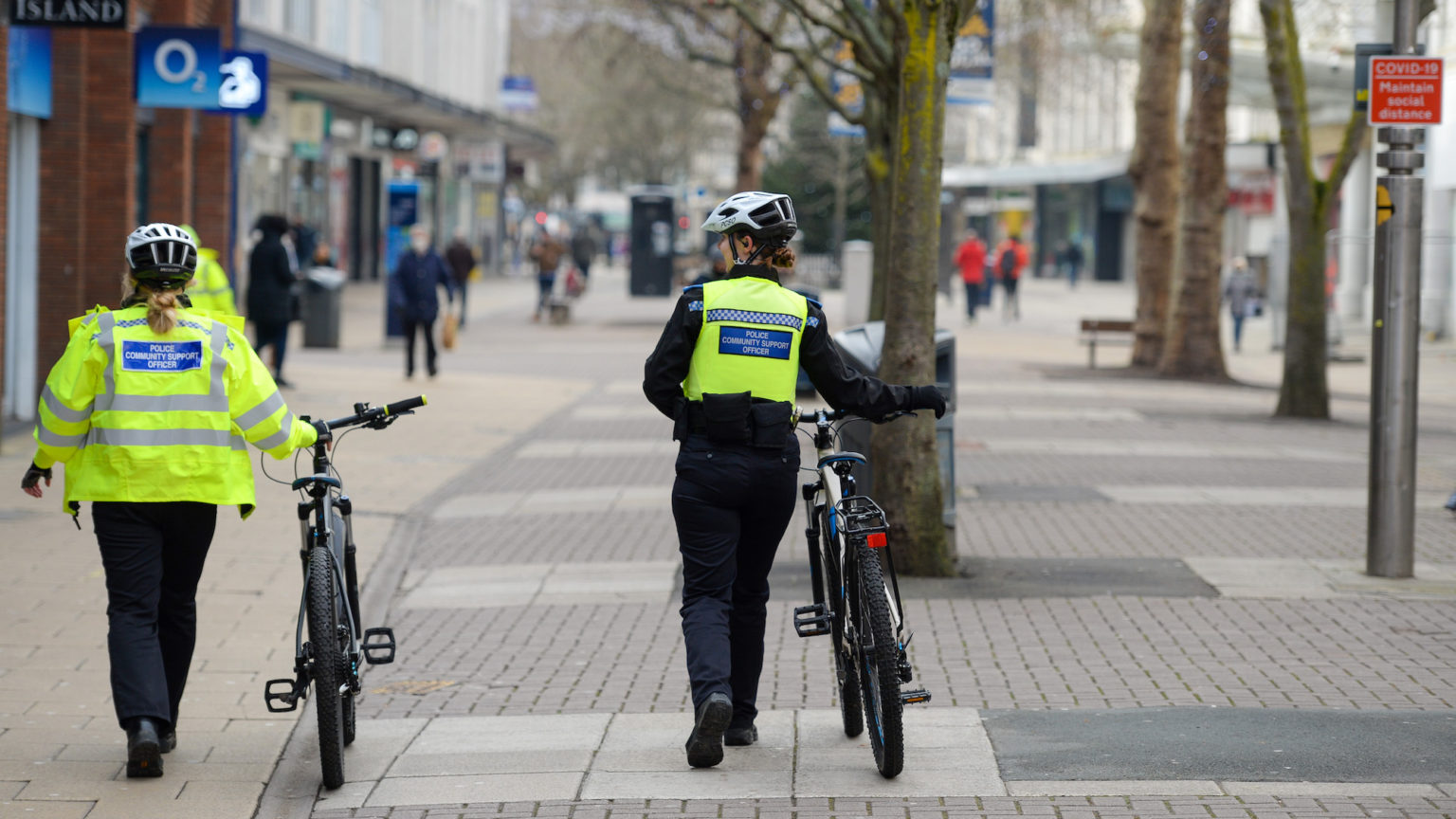 'Spirit' has become a scary word. Derbyshire police have been criticised after they 'surrounded' Jessica Allen and Eliza Moore, who had travelled five miles for a walk near their home. Derbyshire police issued the women with £200 fines. They claimed that driving to a location to exercise 'is clearly not in the spirit of the national effort to reduce our travel'. They suggested the women could not carry hot drinks, as this would make their meet-up a 'picnic'.
The health secretary, Matt Hancock, backed Derbyshire police when asked about the case, claiming that 'every flex of the rules can be fatal'. However, Derbyshire police have since dropped the fines and apologised to the women 'for any concern caused'.
The belief in the 'spirit' of lockdown is rendering coronavirus enforcement increasingly absurd. Earlier this week, vaccines minister Nadhim Zahawi said people should stop sitting on park benches during their daily exercise. Home secretary Priti Patel has said that anyone sitting on a park bench could be questioned by police and asked to move along. It is also resulting in appalling injustices. Carol and David Richards from Bridgend were fined £60 for driving 20 minutes to see Carol's 90-year-old mother in a care home (care-home visits are permitted for compassionate reasons).
It is claimed that only the most serious breaches of the regulations will result in legal action. But this is becoming harder to believe. Data published by the National Police Chiefs' Council revealed that 32,329 fixed penalty notices were issued by forces in England and Wales between 27 March and 21 December. Prosecutions are starting to increase, too.
The lockdown regulations in England have been revised 64 times since the lockdown began in March. This flurry of law has blurred the line between legality and illegality. This is why the phrase 'spirit of the lockdown' is so scary. We are expected to abide by the 'spirit' of regulations, rather than their letter.
This is reflected in the most recent guidance issued by the National Police Chiefs' Council. The guidance, which was issued after the publicity attracted by Allen and Moore, notes that 'regulations which officers enforce and which enable them to issue FPNs for breaches, do not restrict the distance travelled for exercise'. Yet it goes on to say that police officers will be 'inquisitive about why people are out of their homes and will explain the regulations and encourage people to comply… In situations where people are breaching the guidance not to travel out of their local area, but are not breaching regulations, officers will encourage people to follow the guidance'.
This is scary. Officers should not be permitted to be 'inquisitive' about behaviour which is completely legal, albeit contrary to government 'guidance'. It is not the police's job to make us conform with government policy. We are being encouraged to assume that behaviour is illegal unless it is explicitly allowed for. This is why police officers feel able to say that carrying a hot drink is classified as a 'picnic', even though there is no possible justification for this in law. These officers believe that they should be able to fill the gaps left by the ambiguity of the regulations.
Civil liberty demands that where a law does not forbid behaviour, that behaviour ought to be permitted. The government's approach to lockdown enforcement has undermined this completely.
Once the pandemic is over we will not be able to win back our freedom by simply repealing the coronavirus regulations. We will need to go further. We will need to defeat the 'spirit' of the lockdown. We will need to reassert the principle that we are free to do what is not forbidden by law. We will need to reassert that the role of the police is limited to enforcing the law. We will need to rescind any official 'guidance' which may intrude on our capacity to decide what is best for our own lives. We will need to defend communities against the intrusion of law and regulation. The lockdown may formally end in spring. But unless we push back, the corrosive 'spirit' of the lockdown may be around a lot longer.
Luke Gittos is a spiked columnist and author. His latest book, Human Rights – Illusory Freedom: Why We Should Repeal the Human Rights Act, is published by Zero Books. Order it here.
Picture by: Getty.
To enquire about republishing spiked's content, a right to reply or to request a correction, please contact the managing editor, Viv Regan.