It's now a crime to share an offensive meme
A British police officer has been charged for posting a George Floyd meme in a WhatsApp group.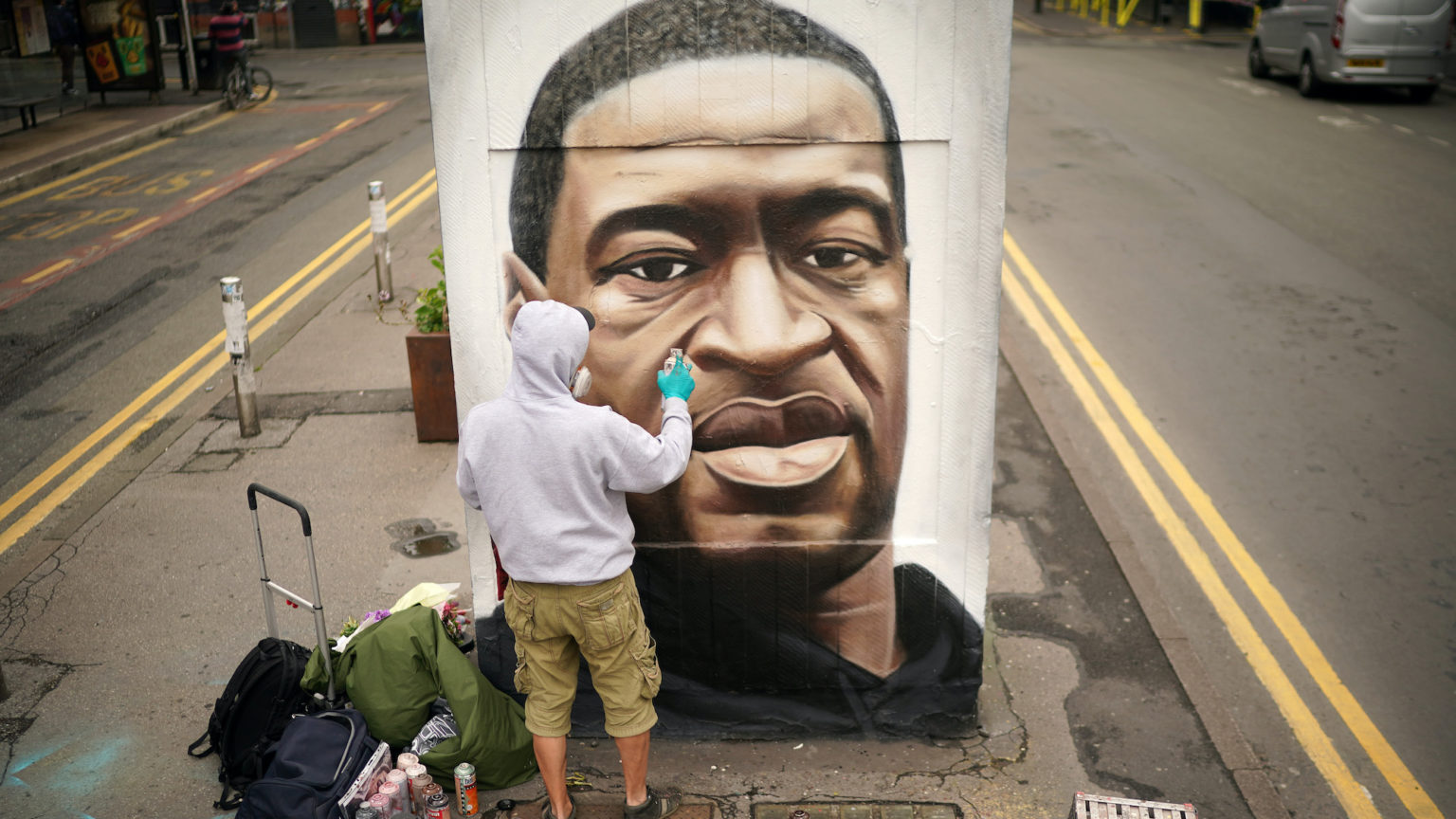 In Britain in 2021, it is officially a crime to tell an offensive joke. The latest victim of our censorious state is a police officer who shared a meme about the death of George Floyd in a WhatsApp group.
UK police officer charged over offensive George Floyd meme https://t.co/hBzFrfmpqD

— The Guardian (@guardian) January 21, 2021
Sergeant Geraint Jones of Devon and Cornwall Police is alleged to have sent a photoshopped image of Floyd's arrest to coworkers. A member of the WhatsApp group reported the meme to the Independent Office for Police Conduct, and the case was then referred to the Crown Prosecution Service. The CPS has now charged Jones under the 2003 Communications Act, which makes it illegal to send a message of a 'grossly offensive or of an indecent, obscene or menacing character'. In essence, the Communications Act criminalises offensive jokes sent via direct messages or posted on social media.
The police have been cracking down hard on offensive humour in recent years. Last year, two British teenagers were arrested for posting an image on Snapchat, in which they jokingly re-enacted Floyd's death. In Scotland, a man was convicted in 2018 of being 'grossly offensive' over a joke video in which he taught his pet pug to do a Nazi salute.
We do not know the exact content of Sergeant Jones's George Floyd meme. It may well have been deeply offensive and distasteful. But putting up with bad jokes and nasty opinions is the price we pay for living in a free society. And we won't be a free society for much longer if we tolerate the British state's sinister and authoritarian attacks on humour.
Picture by: Getty.
To enquire about republishing spiked's content, a right to reply or to request a correction, please contact the managing editor, Viv Regan.