In praise of Captain Tom's trip to Barbados
Blaming Moore for catching Covid and putting pressure on the NHS is a disgusting act of victim-blaming.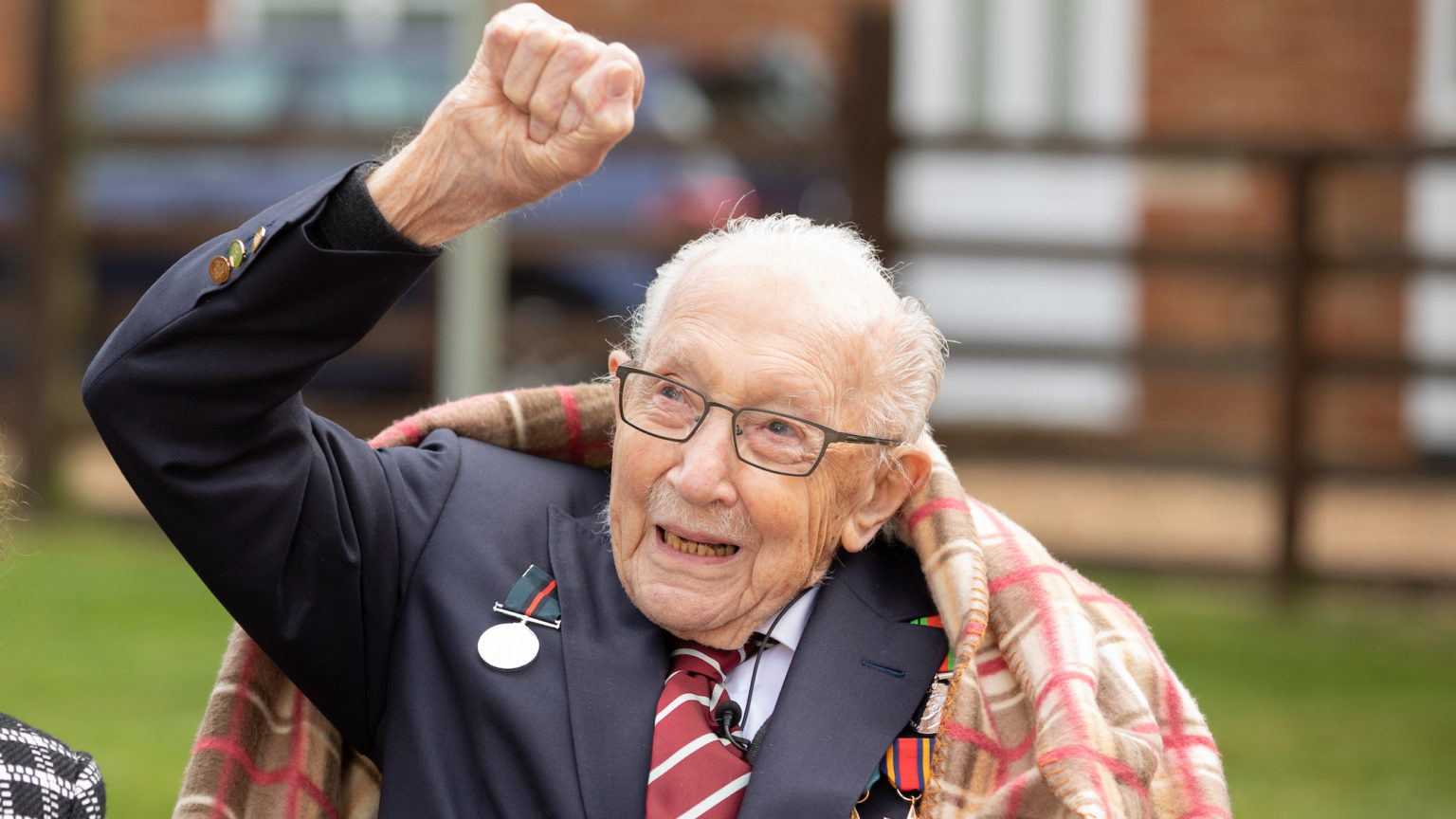 Most people have reacted to this news with sadness and messages of support. But online curtain-twitchers are attacking him and his family for holidaying in Barbados in December. This is despite the fact that international travel was legal at the time.
Judgmental types are angry with the Moores for travelling during the pandemic, with some attacking Tom for risking his health and now putting pressure on the NHS by being ill.
Some critics patronisingly say that Tom's relatives should not have exposed him to danger – as if, being elderly, he had no choice about whether to go on holiday.
Apparently, the Moores were taking the kind of liberties denied to others by Covid rules. In other words, the whole family neglected to make the same sacrifices as everyone else.
But few people have done more to aid in the fight against Covid than Tom Moore, who raised nearly £33million for the NHS with his sponsored walk in his front garden. To accuse him of undermining the NHS is absurd. And to blame him for getting Covid is an outrageous form of victim-blaming.
Lockdowns have given rise to an atmosphere of authoritarian finger-pointing. There have been constant attacks on 'Covidiots' accused of spreading the virus through irresponsible behaviour and rule-breaking. In many cases, those being pilloried were simply trying to make the most of a dismal year. Most recently, social-media influencers have been pilloried for taking trips abroad – even though these have been legal on work grounds. The attacks on Moore are just the latest example of this miserablist trend. Clearly, some people will do anything to stop others from having fun.
Captain Tom did not even break any rules – the UK was not in lockdown at the time of his trip and there was no blanket ban on foreign travel. And even if he had broken the rules, the attacks on him would not be justified. Who could blame an elderly man (or anyone) for accepting the offer of a Caribbean holiday – organised by Barbados's tourist board and with a free flight courtesy of British Airways – after months of being cooped up indoors? Moore is 100 years old and may never get another opportunity to travel abroad again – he had a very good reason to take this trip.
Those upset about Moore's holiday need to get a life. We should admire him for making the most of a difficult situation, not lambast him for daring to enjoy himself. Not everyone is prepared to sacrifice every moment of their lives to Covid – nor should they be.
To enquire about republishing spiked's content, a right to reply or to request a correction, please contact the managing editor, Viv Regan.