The new travel laws are wildly authoritarian
You can get a longer sentence for lying on a form than you would for most gun offences.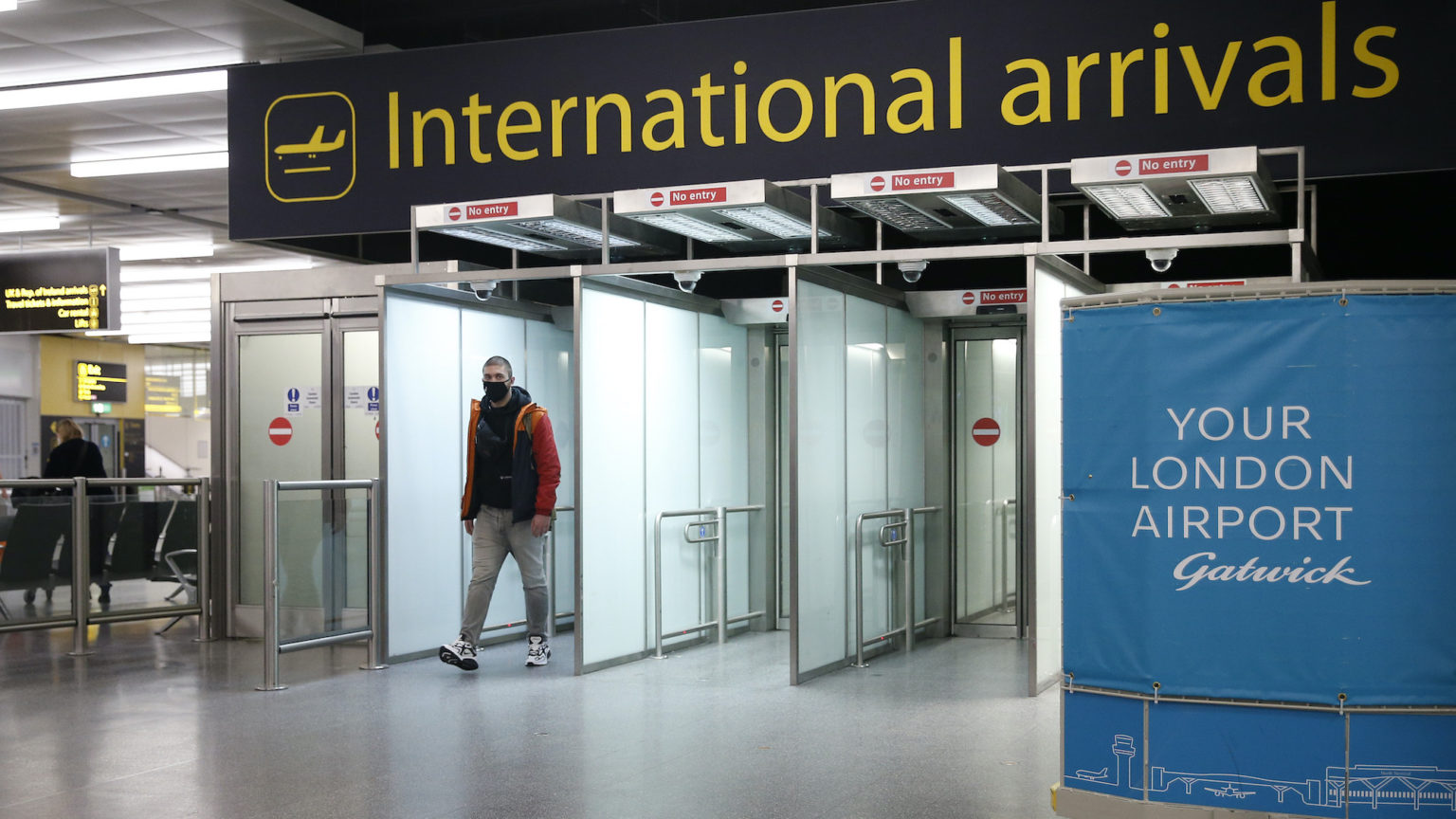 The government has announced new quarantine rules to tackle Covid-19, which will come into force next week. Travellers from certain 'red list' countries will have to isolate in hotels for a period of 10 days. It will also be a criminal offence to mislead the authorities about having travelled from a red-list country. It is proposed that the criminal offence could carry a maximum sentence of 10 years in prison. Health secretary Matt Hancock also announced tough new fines of up to £2,000 for those failing to take mandatory PCR tests on returning to the UK.
There has been justified outcry. The proposed 10-year sentence is higher than the statutory maximum sentence for some gun offences. It is even in excess of what many defendants receive for rape. Retired Supreme Court judge Lord Sumption wrote in the Telegraph: 'Does Mr Hancock really think that non-disclosure of a visit to Portugal is worse than the large number of violent firearms offences or sexual offences involving minors, for which the maximum is seven years?' Quite.
The argument for those supporting the measures seems to be that bringing a novel strain of the virus into the country would risk many thousands of lives and serious disruption to the economy. These are legitimate concerns. But the government has to recognise the proper limits of the criminal law to control these risks. It is not justified to use criminal sanctions to achieve a public-health aim.
There are some who argue that the maximum sentence is merely academic. Judges will not actually pass sentences of 10 years, and so we can all relax, they say. This is wrong. Judges will be guided by the will of parliament when passing sentences for these new offences. What's more, the government is using the criminal law to send a message to those considering breaking the rules. The judiciary is being encouraged to treat those who lie on their quarantine forms as a threat to national health.
Of course, actually proving the connection between someone lying on a form and any wider social impact will almost certainly be impossible. It is hard to imagine the prosecution being able to prove that one person's travel into the country caused the spread of a novel strain of the virus. After all, how could the Crown even be sure that they had identified all travellers from red-list countries during any potential outbreak of a new strain? No matter, you can be prosecuted anyway.
This represents a chilling new development in the criminal law. It divorces criminal punishment from any proper assessment of the social harm caused by individual behaviour; unlike with murder or rape, the harm cannot be proven in these proposed new cases. Instead, the law is used to 'send a message' about public health and the importance of obeying the rules. What this essentially means is that you can be punished not because of any actual harm resulting from your behaviour – which could well be nil – but for undermining the aims of government policy.
Imagine if the same approach was taken in other areas of life. Perhaps those driving gas-guzzling cars should be thrown behind bars? After all, their driving is responsible for environmental damage and is undermining the government's emissions-reduction targets. You can see how the arguments will go already.
This insane over-policing of the pandemic has to end. Of course we are all worried about the emergence of new strains. But the criminal law is a blunt instrument. We should never use it to further public-health aims.
Luke Gittos is a spiked columnist and author. His latest book, Human Rights – Illusory Freedom: Why We Should Repeal the Human Rights Act, is published by Zero Books. Order it here.
To enquire about republishing spiked's content, a right to reply or to request a correction, please contact the managing editor, Viv Regan.