Can comedy survive our puritan age?
We deserve a laugh more than ever. But comedy has become a risky business.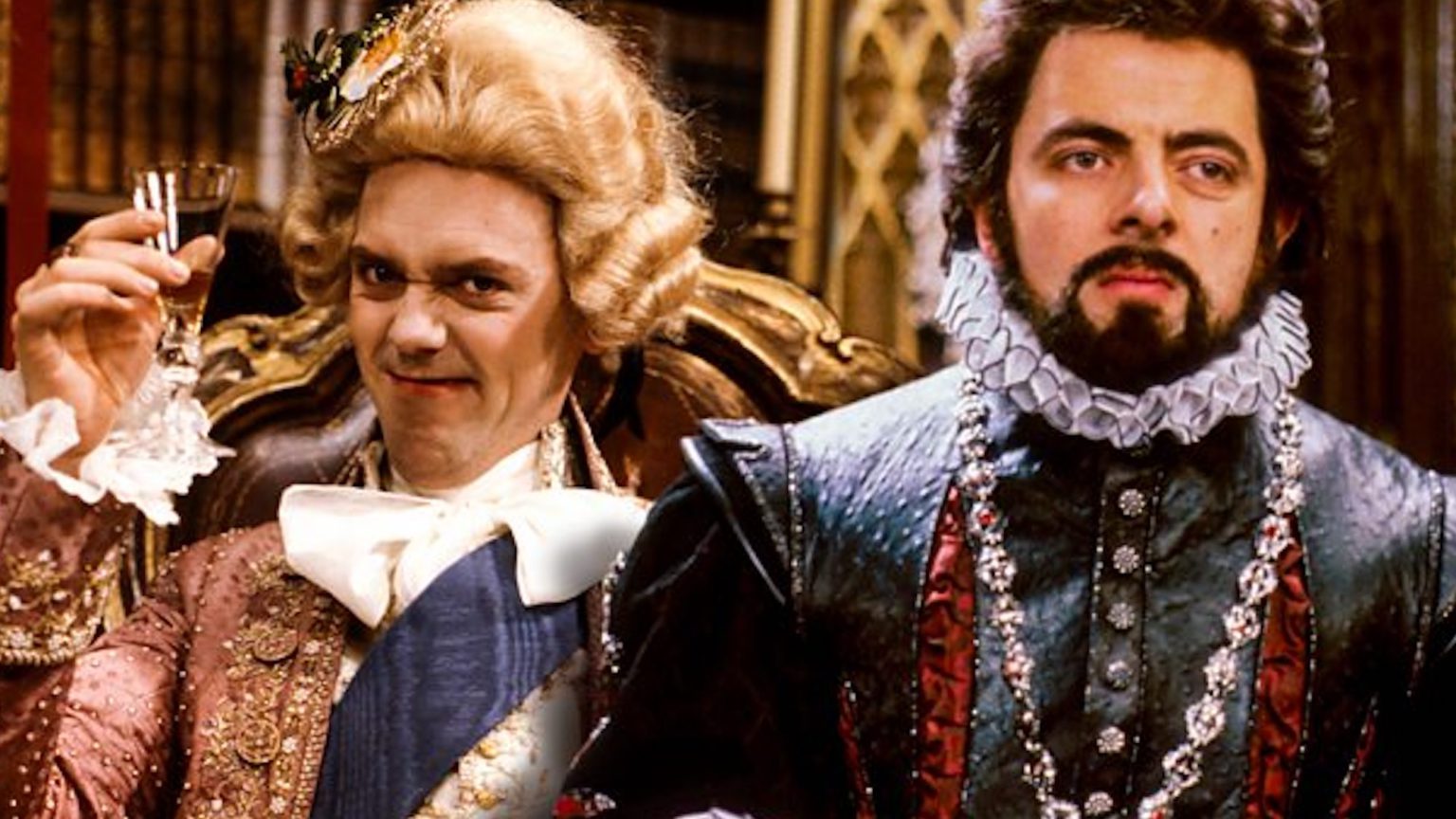 TV regulator Ofcom, in a report on the BBC, has classed comedy as an 'at risk' genre. In the past decade, the amount of original comedy on the BBC has dropped by more than 40 per cent.
Startling figures, indeed. I recommend reading the British Comedy Guide's write-up in full. The overwhelming sensation one gets is of a gurgling drop in the stomach – especially, if you were born in the late 1960s or early 1970s, when the sitcom was a staple televisual diet for youngsters and adults alike.
So what has changed in the world of comedy since? Even though the world we were living in back then had some less than savoury societal attitudes towards race, women, gay people etc, there were still deep divides on what was deemed 'amusing' and / or 'offensive'.
Perhaps a good illustration of the troubles comedy can run into is Till Death Us Do Part. Written by the brilliantly talented Johnny Speight, the programme showed the Garnett family in all its garish glory: Alf Garnett (Warren Mitchell, played like a kettle coming to the boil every five minutes); his-long suffering, po-faced wife, Else (the 'silly old Moo!', played beautifully by the wonderful Dandy Nichols); their daughter, Rita; and her husband, Mike.
Alf was the working-class man, railing against socialism, foreigners and anyone who he felt was 'buggering up the country', while Mike, the idle socialist youth, represented – to Alf at least – everything that was currently cancerous. One can glean from that set-up alone that this show would throw up a good number of (to use a modern word I loathe) 'problematic' situations.
To expose Alf's racism effectively (and any other -ism, you'd care to venture), Johnny Speight had to place offensive words into Alf's mouth. Mike would then counteract and mock Alf's views, interspersed with weary comments from Else and Rita, usually at their wits' end with the irascible and volatile Alf.
The show was an instant success. From 1966 to 1968, a special in 1970 and a second run from 1972 to 1975, it was watched by millions of Brits. But its success had a downside. Speight had written the show and created Alf Garnett to expose and decry the wanton, readymade racism of the time. For him, Alf was the anti-hero – the antithesis to the working-class men that he admired and had grown up among. But he had also grown up among the 'Alfs'. And the problem was that there were many who agreed with Garnett, considering him the 'voice of Great Britain'. To them, this was a show that finally excused their racism and sexism.
Many, of course, saw Till Death Us Do Part exactly for what it was – an extremely funny show, whose aim was to show how ridiculous and petty these types of people were. To some, Alf became a hero. To others, a tragic figure, railing against the New Order that threatened his entire way of being. No wonder Johnny Speight and Warren Mitchell lamented often and publicly that the show had been so misunderstood.
Which brings us, hurtling forward, to the deranged world that is now. A more frightening, much less innocent world. A world where not only is everyone a critic, but also has open platforms to voice those opinions with varying degrees of vitriol and shouting. What used to be a handful of letters sent to the newspapers each day, complaining about this or that (from Mr Outraged, Tunbridge Wells), has morphed into a much more nefarious situation, in which reputations, livelihoods, friends and family are threatened and destroyed on the say-so of random, extremely vocal cabals on various social-media platforms.
Joking around is now a somewhat precarious affair, lest offence is taken, and, like mad dogs playing Chinese Whispers, your 'joke' could be the end of you. Cancel culture is very real, contrary to what some 'commentators' might tell you. I, myself, have been a victim of it, blatantly and publicly.
A friend on Twitter, commenting recently on the decline of comedy, said this was both because humour has become tribalised and because 'any joke brings with it the risk of cancellation… Why take the risk of trying to be funny?' An astute observation.
With 'offence warnings' becoming all the rage this season (for Blackadder, Gimme Gimme Gimme, The Fresh Prince of Bel-Air, The Royle Family etc), TV production companies are looking increasingly like deer in excessively bright headlights. One pile-on from the Twittermob and it's panic stations.
But those who claim to be offended by something, in case it offends others, rarely speak for those 'others'. Time and time again, I've seen this in action. 'This is offensive to gays!', they say. 'Oh, I'm gay and it doesn't offend me… why does it offend you?', I reply. 'Well, I'm not gay, but some of my friends are, and I'm sure they'd find this deeply homophobic!' etc etc, ad infinitum. And therein lies the issue. The pitchfork mob, the mass resurrection of Mary Whitehouse and her moral outrage and purity. We're all back in Salem.
Of course, there is plenty of extremely brilliant comedy around and it will continue to get made: Fleabag, Ghosts, This Country and the astonishing After Life, to name but a few. But, in these increasingly dark and insecure times, we need a huge boost of comedy. And it should be free to mock, to scandalise, to savage, to critique and, yes, even to offend. That is the entire point of satire.
There is room for gentle, family-friendly comedy. There is room for savage, biting, inane, juvenile comedy. But there is really not much room for identity politics in the arts, especially where comedy is concerned. Because, as we have all seen, 'woke' comedy isn't comedy at all. It's moral lecturing in disguise. And it's pretty poor even at that.
James Dreyfus is an actor who has starred in Gimme, Gimme, Gimme, Absolutely Fabulous and The Thin Blue Line.
To enquire about republishing spiked's content, a right to reply or to request a correction, please contact the managing editor, Viv Regan.