Harry and Meghan's woke empire
The focus on Meghan's 'lived experience' ignores the real connection between race and royalty.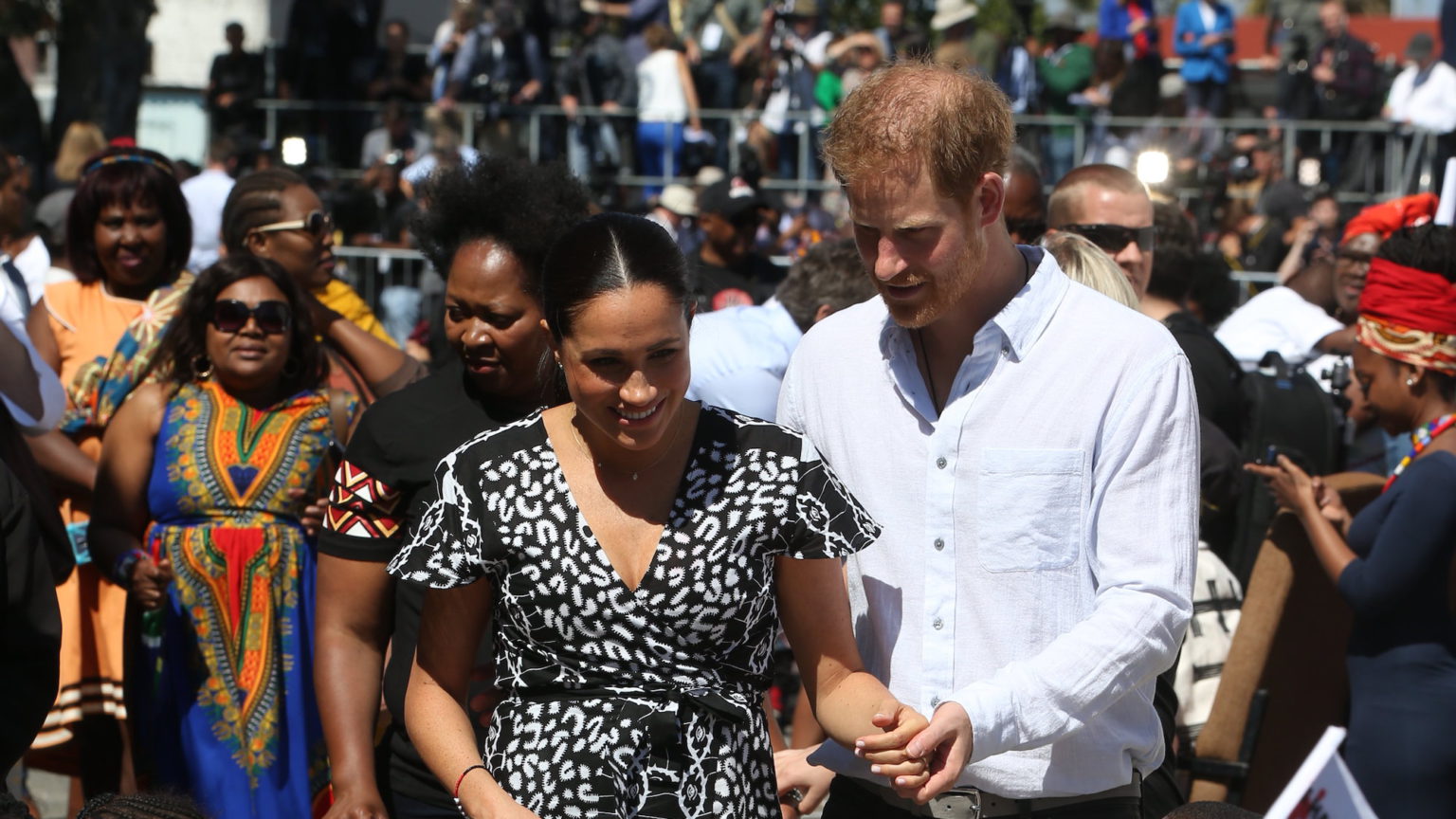 Who's your money on in the hunt for the royal racist? When Meghan and Harry revealed there had been discussion about the skin colour of their future offspring, I guessed Prince Philip was the one most likely to have blundered. But now that Queen Oprah has issued a clarification, my suspicions are switching to little Louis. After all, it's a well-known fact that even babies hold racial prejudices these days.
The accusations of racism currently swirling around the monarchy show no sign of going away any time soon. Buckingham Palace's pitch-perfect response – we'll address the charges privately, though 'recollections may vary' – has only spawned more criticism. The queen should have acknowledged Meghan's lived experience, the palace should have gone further to condemn racism, and – now there's a scent of blood in the air – the individual racist must be named and shamed! Only public acts of flagellation will satiate these ghouls.
But even this might not be enough. In denying that the person who asked about Archie's colour was the queen or Prince Philip, Harry and Meghan have successfully cast suspicions on the entire royal family. And in blending this discussion with the issue of titles and police protection, a finger points not just at the family but at the institution of the monarchy. Indeed, Harry and Meghan go further still: the charge of racist press coverage implicates the entire newspaper-reading public.
Some of Harry and Meghan's claims are easy to challenge. Whatever they might think, Archie wasn't denied a title because he is mixed race, but because royal protocol dictates that only the grandchildren – and not the great-grandchildren – of the sovereign become princes and princesses. As for security, extended members of the royal family do not automatically receive police protection and so not offering this to baby Archie was in keeping – not in breach of – usual practice.
And take the main charge – the 'concerns' over the future baby's skin colour. There are contradictions here, too. Meghan implies that multiple conversations took place while she was pregnant, and in the context of discussion about titles and security. But Harry tells us it was one conversation that took place before they even married.
Whatever the truth, it is entirely possible this conversation was not motivated by racism. Parents-to-be get used to being asked all kinds of silly questions. As mum to two young boys, I was frequently asked during pregnancy number three if I wanted a girl. I assumed curiosity, not sexism, lay behind the query. Speculating whether a baby might have big ears, red hair or, in mixed-race couples, dark or light skin, might be downright rude – but it is not necessarily racist.
But, in today's racism-obsessed world, intention does not matter. Indeed, facts do not matter. It doesn't matter whether there were multiple conversations or only one, whether Archie was denied a title or never in line for one. All that counts is Meghan's truth. Her lived experience. If Meghan feels that she is a victim of racism, then she is a victim of racism. If anyone challenges this narrative, her narrative, then they question her truth and invalidate her experiences – and in so doing demonstrate the very racism they are denying. From the palace down, anyone who has dared to question Harry and Meghan's version of events has been placed in the firing line.
We must now deny that millions of us tuned in to watch Harry and Meghan marry precisely because we loved the multicultural image of Britain it portrayed. With one in 10 Brits in a mixed-race relationship, the young couple were, in this if nothing else, relatable. At last, the royal family were catching up and becoming more like us. Archie's lack of title seemed to reinforce the modernising message. Only now we know that behind the scenes his parents were throwing a strop and demanding their son be made a prince.
This matters because, if Harry and Meghan could stop dwelling on their lived experiences for just a moment, they would realise they don't need to rely on personal truths when it comes to racism and royalty. If any institution is worthy of critical interrogation it is surely the monarchy. Its history is fundamentally entwined with the slave trade and empire. Much of the incredible wealth the family enjoys today comes from this past history of colonial exploitation. But on this, Harry's only complaint is that he was cut off from the family fortune at the tender age of 36. And Meghan is less put out by the hereditary principle than by the failure to bestow a title on Archie.
Far from questioning the relationship between royalty and empire, Harry and Meghan breathe new life into the colonial mindset. Harry may have abandoned his Nazi dress-up regalia and finally learnt not to use racial slurs. But in his world, the entire continent of Africa is both playground and pulpit – a springboard for sermonising. Meghan claims that the young girls she met on her royal tour of Africa see themselves in her. 'You have to see it to be it', she said when trying to justify the empress of the commonwealth role she was hoping to carve out. The duke and duchess of Sussex love to patronise the masses in Africa, and love to condemn the British masses as backward.
If Harry and Meghan really want to find the royal racists, they should look closer to home.
Joanna Williams is columnist at spiked and director of Cieo.
To enquire about republishing spiked's content, a right to reply or to request a correction, please contact the managing editor, Viv Regan.