Let's celebrate Irish success in Britain
Brits of Irish origin are too often overlooked in debates over race and culture.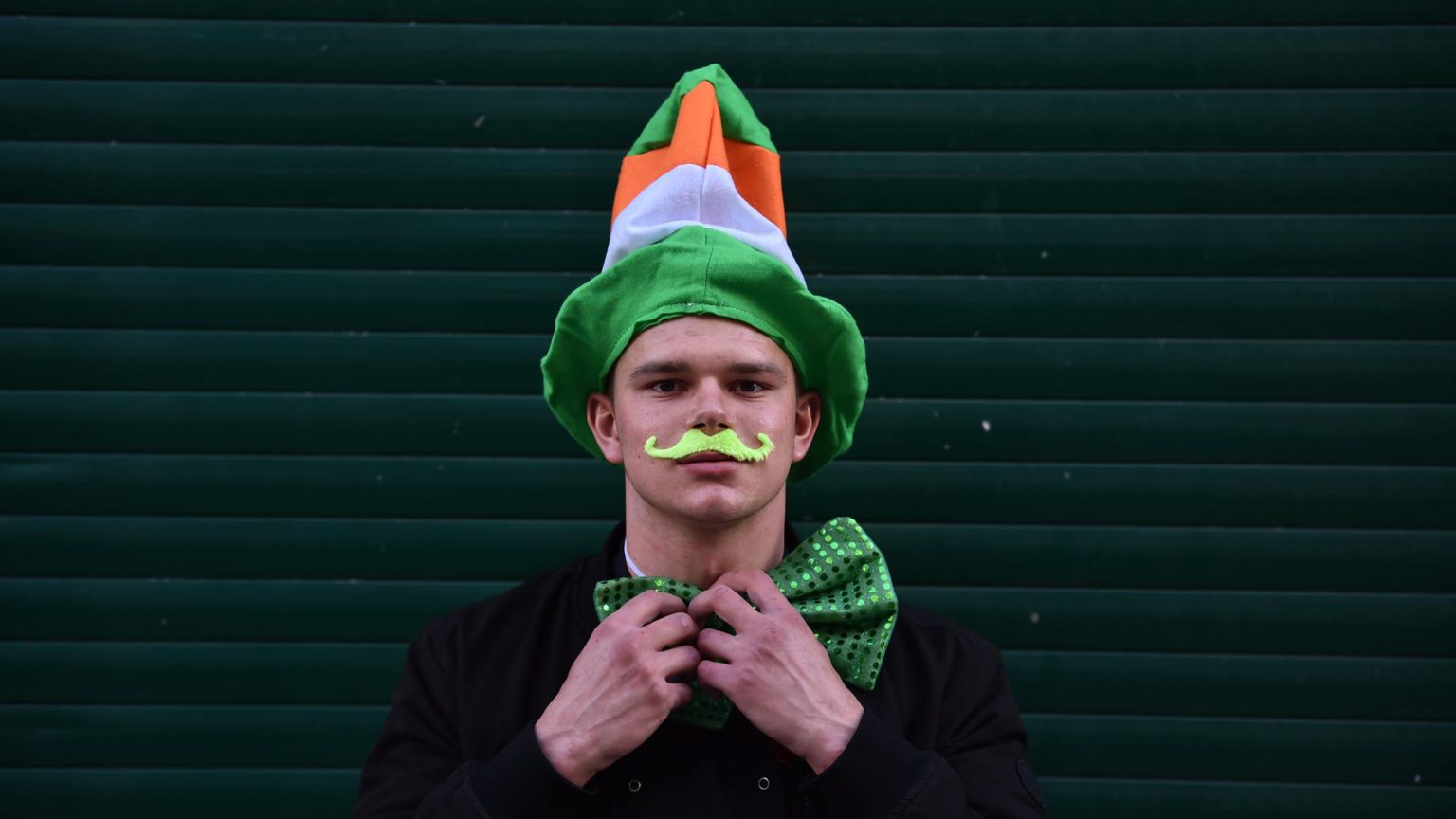 On this St Patrick's Day, we should celebrate the success of an oft-overlooked ethnic-minority group in the UK – people of Irish origin.
With 'ethnic-minority' and 'non-white' at times being lazily treated as synonyms, the performance of white non-British minorities tends to be ignored in the debate over ethnic disparities. I have been critical of the 'BAME' acronym – a dreadfully homogenising umbrella which lumps together vastly different ethnic groups, including people of Indian, Pakistani, Bangladeshi, Black Caribbean and Black African origin. But what is missing from broader discussions on race and culture is the degree of ethnic and cultural diversity in the UK's white population – masked by terms such as 'white community', 'white privilege' and 'white culture'.
One of my Punjabi elders in Luton once labelled our town's Irish Catholic community as 'white Sikhs'. Like Sikhs, the Irish are hard-working, family-oriented, community-spirited; they value education, and enjoy a good drink. I followed this up with a question on English people. 'A bit different', he responded bluntly. Just as the general population has varying perceptions of different non-white groups, the same can be said for non-white Brits' perceptions of different white communities. While it is important not to give too much credence to sweeping generalisations, I can't help but feel that my Punjabi elder may have been on to something.
On a number of socio-economic indicators, the Irish fare better than the white British mainstream. Recent ONS data show that the median hourly pay for workers of Irish origin is £17.55, with the corresponding rate for white British workers being a full £5 an hour lower, at £12.49.
The Irish are outperforming white Brits in education, too. The average 2018/2019 'Attainment 8' score (out of 90) for white British pupils in England was 46.2 – this rose to 52.1 for pupils of white Irish origin. When compared with pupils of white Irish origin, pupils in the white British ethnic group are more likely to be given fixed-period and permanent exclusions. These are not insignificant socio-economic and educational disparities by any stretch of the imagination.
What can account for these differences? Migration background plays a key role. There is, in recent decades at least, an established pattern of formally qualified, middle-class migration from Ireland to the UK – so white Irish success in the UK may not come as a surprise. But we are missing a big part of the picture if we overlook socio-cultural factors – such as attitudes towards education and wider family structures. While four per cent of white Irish households are lone-parent with dependent children, this rises to seven per cent for the white British mainstream.
Is there a stronger cultural emphasis on educational development, say, between Britain's Irish Catholic community and the white British mainstream? Perhaps Northern Ireland can give us a clue, where Catholic pupils traditionally outperform their Protestant peers. A study by the Executive Office found that superior Catholic performance was associated with 'the relative value placed on education'. There were two especially interesting drivers identified for Catholic-Protestant disparities – the role of Roman Catholic ethos in encouraging academic learning in disadvantaged communities, and 'negative socio-cultural norms in some working-class Protestant communities around education'.
It is entirely plausible that much of the white British mainstream views education differently as a route to desirable employment, when compared with the education-oriented ethos in Britain's Irish-origin community, where there are also relatively stable family dynamics and the Church maintains a relatively important role in communal life.
But we should not overlook the plight of Britain's Gypsy and Travellers communities, who are blighted by unstable family structures, poor educational outcomes and relatively high levels of criminal-justice involvement. Despite their relatively youthful profile, these communities have not fared well during the Covid-19 pandemic. Many live in confined households and are disproportionately affected by a lack of basic amenities, including running water, adequate sanitation and waste-management facilities.
Whether it is Irish Catholic communities in the UK outperforming the white British mainstream, or the intense forms of material deprivation among Gypsies and Travellers, all of this makes a complete mockery of absurd catch-all terms like 'white privilege'. Contrary to what divisive identitarians would lead us to believe, Britain's white people are not a hyper-privileged, ethnically homogenous bloc with a singular culture. Far from it. There are notable forms of cultural diversity in the UK's white population, and this in turn can feed into social and economic disparities between different ethnic groups. This is likely to be one of the main stories when the 2021 Census data is collected and crunched.
Dr Rakib Ehsan is a spiked columnist and an independent analyst in British ethnic-minority social behaviour and political attitudes.
To enquire about republishing spiked's content, a right to reply or to request a correction, please contact the managing editor, Viv Regan.