Is it time for an eco-friendly war?
Even the armed forces are going green.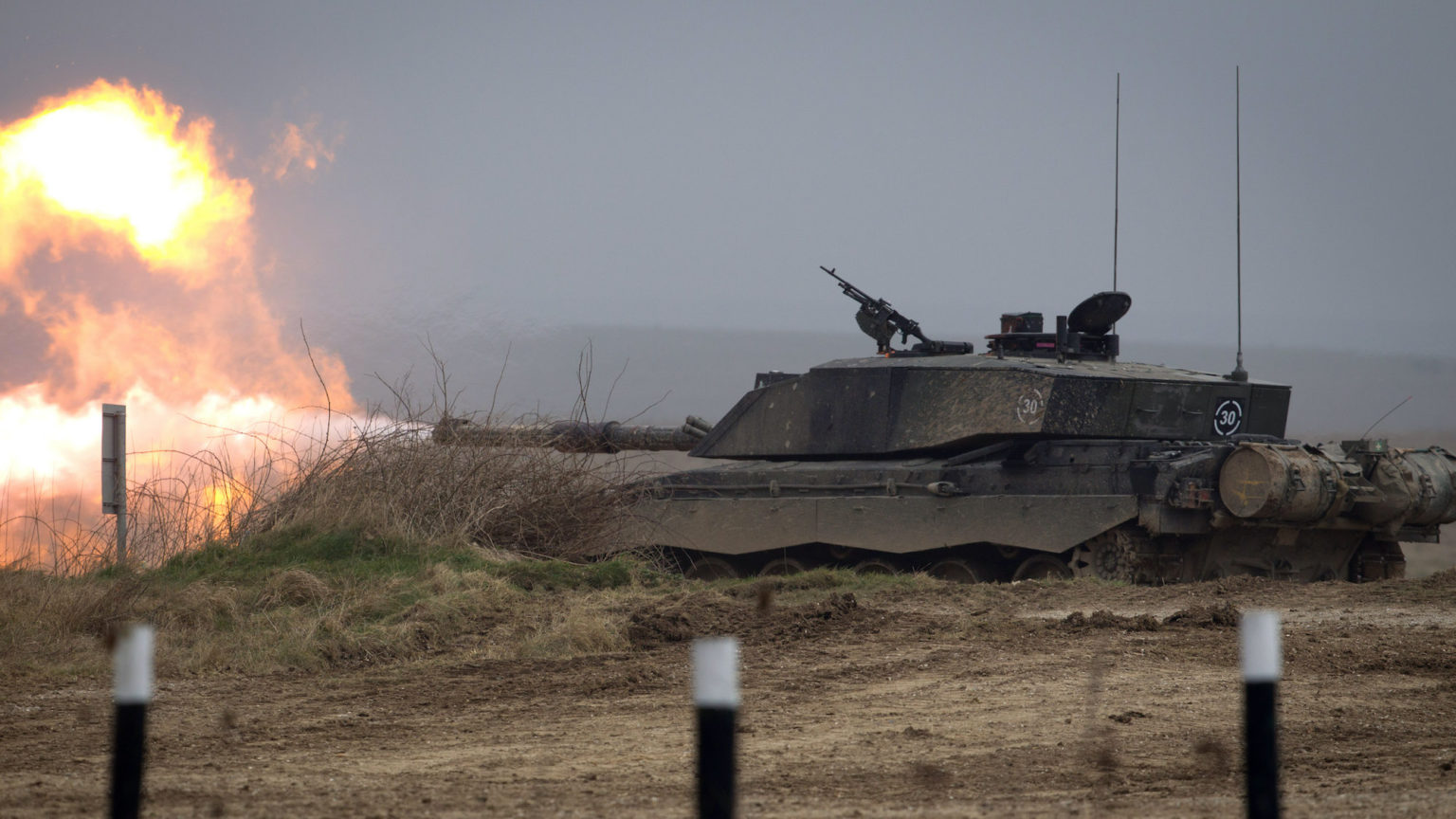 Have you ever laid awake at night, worrying about the army's carbon footprint? Do you long for eco-friendly wars? Have no fear — top brass is already on the case.
The army needs to be more eco-friendly, apparently. Aren't there bigger fish for the armed forces to fry?https://t.co/ZgJq6wJZTx

— Paddy Hannam (@paddyhannam) March 30, 2021
A new Ministry of Defence report – the Climate Change and Sustainability Strategic Approach – details how our troops can go greener – and it's not to do with the colour of their uniforms.
In his foreword to the report, which was released on Tuesday, Lieutenant General Richard Nugee (brother-in-law of Emily Thornberry) said: 'The character of warfare is changing fast; so is the climate. Both issues are changing the way our military fight, live and train in unfamiliar ways.' Calling for 'transformative action', he says: 'Now firmly a defence problem, climate change is a significant challenge. Without adequate assessment of its effects, we leave ourselves exposed.'
The solution? Cutting the military's carbon emissions. The report says some military vehicles should run on electricity in future, while others should be made out of recycled materials.
Concerns have been raised about the military's green credentials before.
Sir Mark Carleton Smith, writing in the armed forces' 2018-2030 Diversity and Inclusion Strategy (yes, they have one of those, too), said 'today's military equipment would probably be the last to operate on fossil fuels'. Switching to greener energy sources, he said, would put the army 'on the right side of the environmental argument, especially in the eyes of that next generation of recruits that increasingly make career decisions based on a prospective employer's environmental credentials'.
Whether the troops are bothered by their gas-guzzling tanks is… debatable. But there's no doubt these reforms will bring little joy to those on the receiving end of Britain's military misadventures. Middle Eastern people whose homes are destroyed by British bombs won't get much comfort from learning if the drone dropping them happens to be made of recycled carrier bags.
Armed eco-warriors are the last thing the world needs.
To enquire about republishing spiked's content, a right to reply or to request a correction, please contact the managing editor, Viv Regan.