The Met needs to get its priorities straight
The police's failure to take Richard Okorogheye's disappearance seriously has been extremely revealing.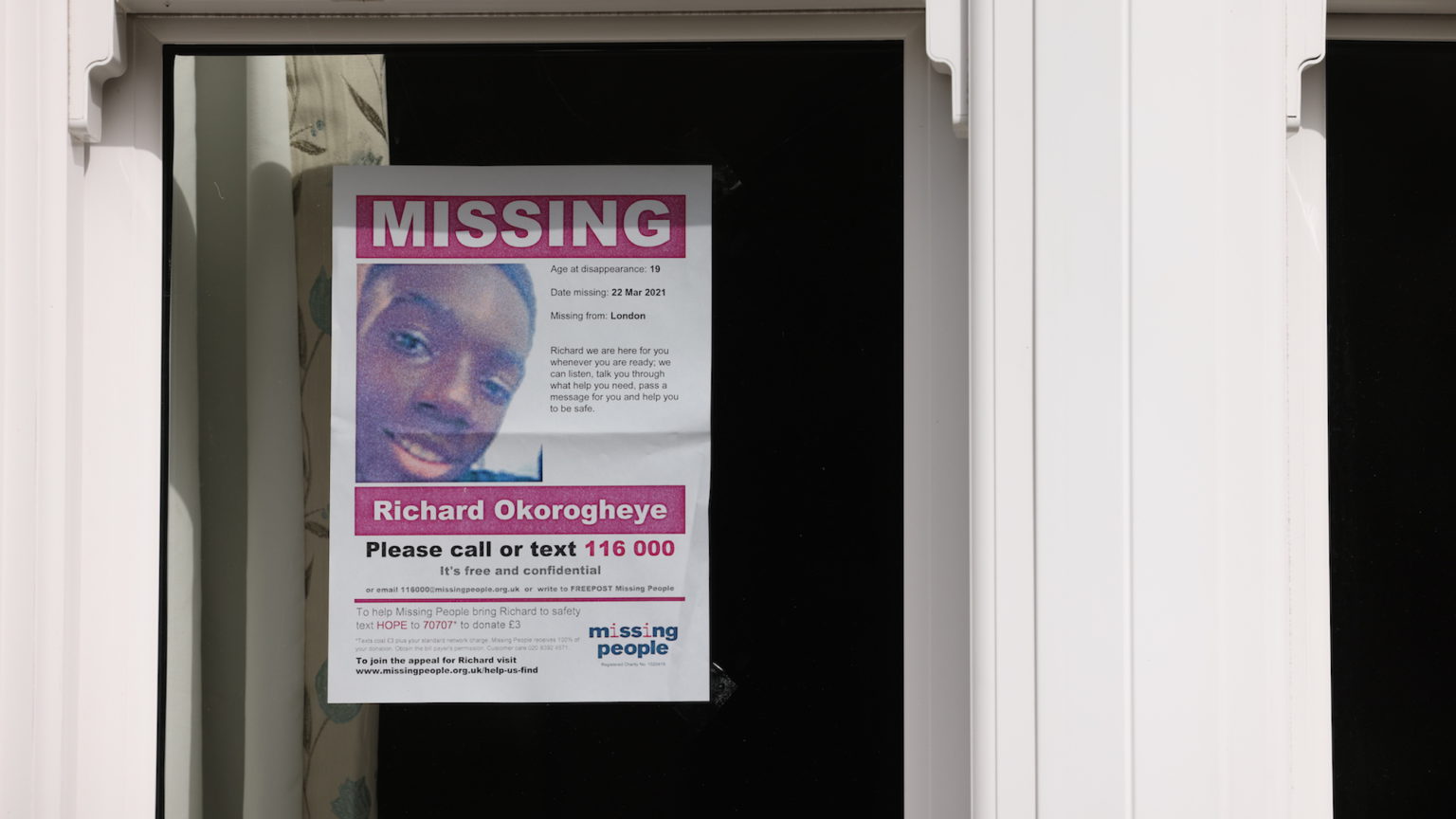 Police officers looking for 19-year-old Richard Okorogheye announced on Easter Monday that they had found a body. It has since been confirmed as Richard's. Richard had last been seen walking towards Epping Forest in Essex. His body was found in Wake Valley Pond, near the town of Loughton. He had travelled to Loughton in a taxi from central London in the early hours of 23 March.
Richard suffered with sickle-cell disease and had been shielding throughout the Covid-19 pandemic. His mother said Richard had been 'struggling to cope' with it. She also believes he travelled to meet someone. When asked if he might have come across someone online, she said 'most definitely'. She told a Channel 4 News interviewer that the police had been dismissive when she had reported him missing. She said the police told her Richard was 'not known' to them and that it would be hard to trace him.
Richard's mother claims she was asked: 'If you can't find your son, how do you expect police officers to find your son for you?' She suggested to Channel 4 that 'if it was the other way around… maybe if I had that perfect English', then the police might have acted differently. It reportedly took officers five days to take the investigation into Richard's disappearance seriously. This is an outrage.
The case has been unhelpfully compared to the disappearance of Madeleine McCann, with some Twitter users suggesting it is illustrative of systemic racism. They point out that the police can spend millions on an investigation into a five-year-old girl, while completely ignoring a young black man.
It should be obvious that young men, even very vulnerable men like Richard, go missing far more often than five-year-old girls. Comparing Richard to Madeleine McCann to make a point is just wrong.
But that does not mean that we should let the case go. It is not, on its own, definitive proof of systemic racism in the police force. But it does illustrate how the police are losing touch with what we actually need them for.
Richard was a vulnerable young man. He had left home with no medication. His mother's reports should obviously have resulted in the search for him being given high priority. Instead, she appears to have been dismissed. Richard's mother suggests they may have seen her as 'one of those African women just being frantic'. Either way, there must be an inquiry into how police decisions were made. There is something utterly grim about a police force that will happily condone taking the knee, but then refuse to respond when a vulnerable, 19-year-old black man goes missing.
This case shows how the police have lost their way. We need the police to investigate crime. We need them to marshal their resources when someone in need goes missing. This should be basic stuff.
Maybe the delay in this case was driven, in part, by racist presumptions. But it also shows that the Met Police has lost sight of its purpose. It urgently needs to get its priorities straight.
Luke Gittos is a spiked columnist and author. His latest book, Human Rights – Illusory Freedom: Why We Should Repeal the Human Rights Act, is published by Zero Books. Order it here.
To enquire about republishing spiked's content, a right to reply or to request a correction, please contact the managing editor, Viv Regan.