'The government is instilling fear in the public'
Lord Sumption on the madness of never-ending lockdown.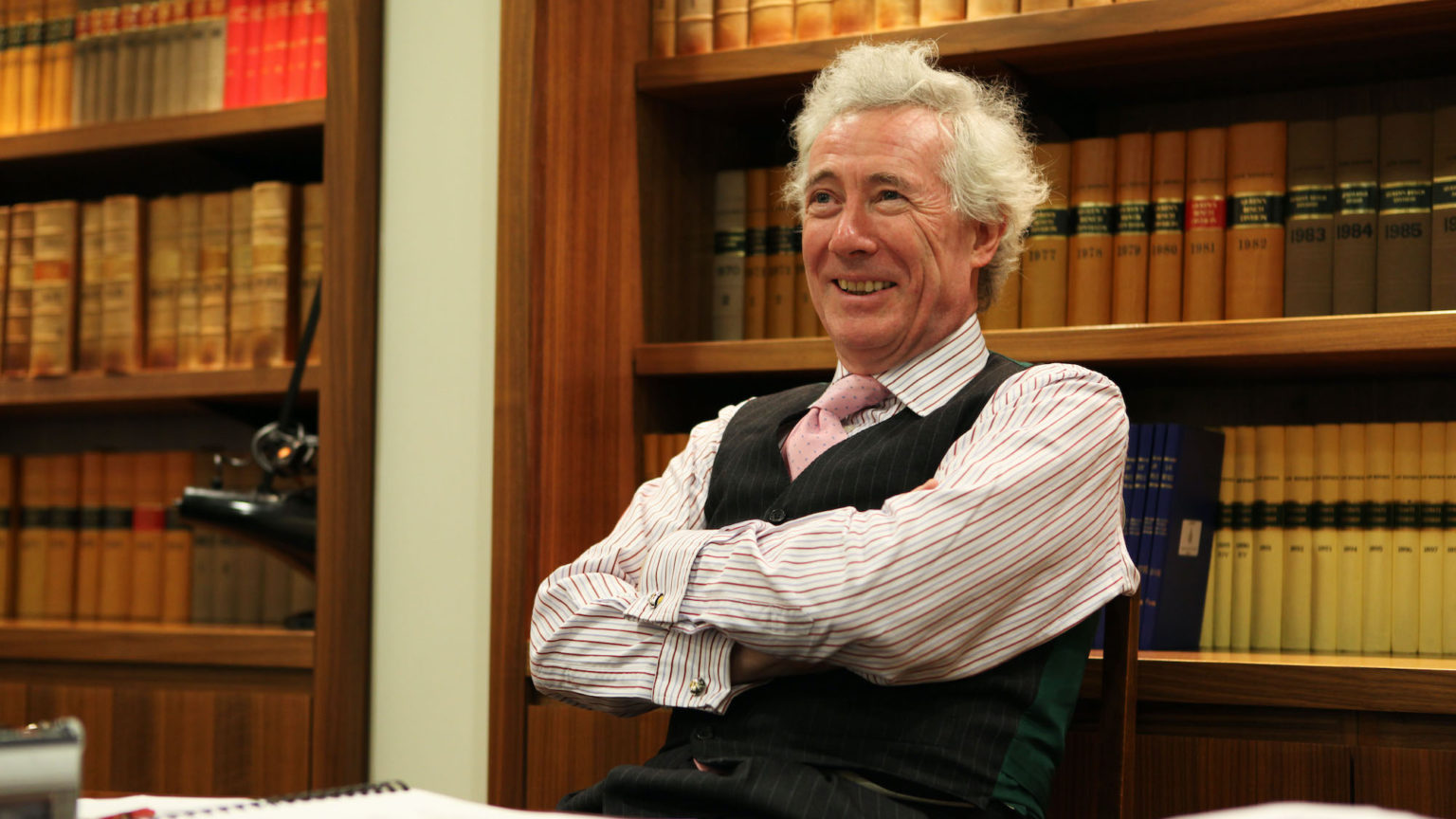 The UK is still in lockdown, despite drastic falls in Covid cases and deaths in line with the rapid rollout of vaccines. Restrictions are being lifted at a painfully slow pace and many of our basic rights and freedoms remain the property of the government. How did we get to this stage? Did 'The Science' really demand lockdowns? And what will the post-Covid future look like?
Lord Sumption is an author, historian and former Supreme Court judge. He joined spiked editor Brendan O'Neill for the latest episode of The Brendan O'Neill Show. What follows is an edited extract from their conversation. Listen to the full episode here.
Brendan O'Neill: We were told that our very successful vaccine rollout would have a transformative impact, allowing us to live freely again. What we have ended up with is a glacially slow roadmap out of lockdown. Now, we have senior politicians suggesting the vaccine does not actually make that much difference. They are saying we need new rules and regulations, whether it's vaccine passports or simply advising people not to carry on with life as normal just because they have been vaccinated. Do you think they are playing with fire in the way that they are talking about the post-vaccination future?
Lord Sumption: It's certainly ironic that the vaccine has encouraged them to restrict freedom for longer, because they can say the end is in sight and we must hold on until we get there. They could never get away with saying the end is not in sight and we must therefore hold on indefinitely. What we have got at the moment is a desire to instil fear in people, notwithstanding the fact that the vaccine should be one of the greatest antidotes to fear. Sensible people should make their own judgments about the matter rather than listening to government representatives.
O'Neill: You have argued that it's important to understand lockdown as a product of political decision-making. Politicians have said they are following the evidence and listening to the scientists. They have essentially outsourced decisions about the future of the nation to experts – who none of us ever voted for. This tendency to see lockdown as a product of scientific wisdom rather than political decision-making actually takes away from the reality of what we are living through. Decisions have been made on people's behalf about the level of risk they should be able to put up with, the freedoms they should enjoy and the kinds of comforts they are allowed. Do you think it's important to reiterate the political nature of what's currently happening?
Sumption: The science on lockdowns is not monolithic. There are many scientists who disagree strongly with what has been happening.
But this isn't just a scientific question. It's an economic question. It's an educational question. It's a moral question. You have to ask whether it is worth wrecking our economy, our children's education and our social fabric in order to prevent deaths. That is a fundamentally political issue. Scientists can tell us that they think that the consequences of this or that policy will be X number of deaths, Y number of infections, Z number of hospitalisations. But they can't say that we ought to have a lockdown – unless they are prepared to devote an equal amount of study to the collateral consequences of it.
Many scientists have respected the limits of their functions. But take Neil Ferguson. I don't know what he has done to study the educational, social and economic consequences of the course which he has advocated. But if he has not taken these things into account, he is frankly not worth listening to. Nor is anyone who is not prepared to study the problem as a whole.
O'Neill: Could this abdication of political decision-making and this use of science as a substitute form of authority have a long-term impact on how we understand the problems facing society? For example, look at climate change. We already see people talking about the possibility of a climate lockdown, which, again, seems to be informed by a notion that there is such a thing as 'The Science'. Do you think the unwillingness to have a serious reckoning with the moral, political and social consequences of policy – and instead just saying a policy is what science demands – could shape our responses to other crises?
Sumption: Science tends to become a slogan for those who are making a case. I personally have no doubt that climate change is a real risk. My personal view is that it's essentially a question of resources. The longer we leave meeting the challenge of climate change, the more expensive and disruptive the process of meeting it will be. But we are probably a long way from that irreversible damage. Climate change is therefore somewhat different from Covid. The ultimate effects of climate change if nothing is done will be terminal. The ultimate effects of Covid if nothing is done will not be terminal.
In the context of climate change, people who say we must act instantly instead of over a period of time are essentially ignoring the social costs of acting instantly. We can achieve a great deal by taking action now – if we are prepared to pay a staggering economic and social price. On the whole, governments have taken the view that people are not willing to pay that price for an accelerated route to something that will probably happen in due course anyway. That is a sensible balancing of risks.
O'Neill: There is also a crossover between Covid and climate change when it comes to the difficulty of venturing a dissenting opinion. Even if you just propose less onerous measures to tackle climate change, you will be told you are not taking the issue seriously and should not have a platform. There's been a similar dynamic, in an even more intensified form, in relation to anyone, like you, who has questioned the way we have responded to Covid. People are being called Covid deniers, accused of wanting the virus to let rip and of not caring about older people's lives. Do you think there has been a clampdown on genuinely free, open debate?
Sumption: It's not been a total clampdown, but there has clearly been a serious reduction in the space for debate. I get many, many emails, some of them from people in senior positions in politics and the health service, who say that they agree entirely with what I'm saying, but they don't dare say it themselves. I hear from hospital registrars and consultants, pointing out things that are happening in their hospitals, about the misclassification of deaths or the long-term effects of lockdown on cancer diagnoses and other illnesses.
I'm in a very privileged position. I have a platform because of my past status and career. I'm retired and I'm not beholden to anybody. I don't need to worry about how many people disapprove of me. But if you have got a job, particularly if it's a job in the public sector or in a business providing services to the public sector, you don't dare speak out.
Lord Sumption was speaking to Brendan O'Neill in the latest episode of The Brendan O'Neill Show. Listen to the full conversation here:
To enquire about republishing spiked's content, a right to reply or to request a correction, please contact the managing editor, Viv Regan.