Big Tech will brook no dissent against Black Lives Matter
Facebook and Twitter are censoring the revelations that a BLM co-founder owns a number of high-end properties.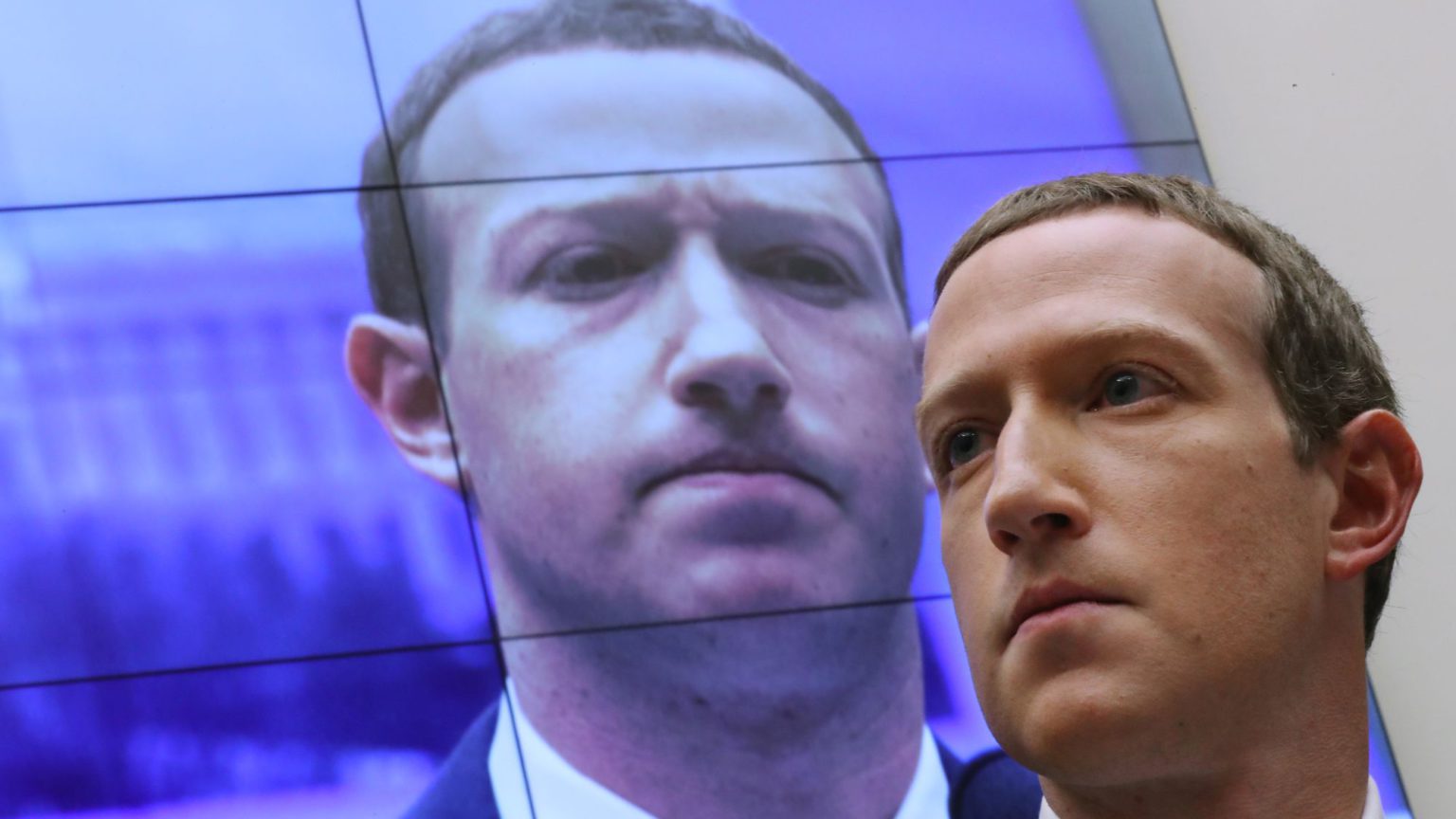 Censorship has always been used by the rich and powerful to protect their own. So perhaps it's not surprising that Big Tech has gone all in to spare the blushes of the multimillionaire co-founder of Black Lives Matter.
Few will have heard of Patrisse Khan-Cullors until recently, though you would have to live under a rock to be unaware of Black Lives Matter – the movement, slogan and branding opportunity she helped create. When a number of outlets brought her growing portfolio of luxury properties to public attention, Facebook and Twitter did their damndest to keep the story quiet.
In the past week or so, Twitter has suspended a black sports journalist who tweeted about Khan-Cullors' mansions. And then Facebook blocked users from sharing the story, as reported by the Daily Mail and the New York Post.
Both platforms gave similar, unconvincing excuses. Facebook said the articles about Khan-Cullors violated its 'privacy and personal information policy'. Twitter said to the suspended journalist, Jason Whitlock, 'you may not publish or post other people's private information without their express authorisation or permission'.
Of course, the entire purpose of journalism is to make information public that powerful people would rather keep private. For Facebook and Twitter to suppress stories from well-established news outlets on 'privacy' grounds is a brazen attack on press freedom.
Sadly, this Rubicon was crossed some time ago. During the presidential election, Facebook and Twitter announced that they would suppress the New York Post's exposé of Hunter Biden, son of then candidate Joe Biden. They revived allegations of corruption against the presidential candidate – but there were also more salacious revelations about Hunter's lifestyle. Both Facebook and Twitter suppressed the story, declaring it to be 'misinformation'. Twitter also locked the New York Post out of its account, accusing it of distributing 'hacked material' – preventing one of America's oldest and most popular newspapers from sharing its stories. The social-media giants had decided, without evidence, not only that the Hunter Biden story was untrue, but also that its sourcing was immoral. The platforms had appointed themselves as unofficial guardians of ethical journalism and regulators of the formerly free press.
Fast forward to 2021, and Hunter Biden is promoting his memoir, Beautiful Things, which tells some of the same salacious stories as the Post. For instance, in the book Hunter tells us that he was addicted to crack cocaine, that he fathered a child with a stripper, and that he had an affair with his late brother's wife. During the promotional tour, he even admitted the 'laptop from hell', the source of the Post exposé, could have been his all along. In other words, Big Tech went to enormous lengths to protect a rich and powerful individual (though it was no doubt more concerned about Biden Sr), only for that individual to later admit that the censored stories were actually true.
BLM's Patrisse Khan-Cullors has also acknowledged the truth behind the stories Big Tech won't let you share. In a sympathetic interview with Marc Lamont Hill, Khan-Cullors explained why she felt her property purchases were not a betrayal of her alleged 'Marxist' principles: 'The way that I live my life is a direct support to black people, including my black family members, first and foremost. For so many black folks who are able to invest in themselves and in their community, they choose to invest in their family… I see my money as not my own, I see it as my family's money as well.'
Whether you agree or disagree with Khan-Cullors' defence of her property purchases – which if you remove the word 'black' sound more like a conservative or Republican defence of wealth accumulation rather than anything 'Marxist' – you are at least allowed to view and share it on social media. Social media are essentially allowing discussion of certain stories, but only if it is on the terms set by the rich or powerful person at the centre of them.
Just as the Hunter Biden story was less about protecting the wayward son than his father's presidential bid, clearly Facebook and Twitter are more concerned with protecting the standing of Black Lives Matter than Khan-Cullors herself. What the New York Post and others are guilty of is not violating privacy, but criticising a woke shibboleth. The Big Tech giants are part of a broader business establishment which has signed up to BLM and now drapes itself in its slogans and talking points. I argued last week that BLM is the best thing to happen to capitalism in years, and Big Tech seems determined to prove me right by suppressing a story that undermines the cause.
What is now undeniable is that the tech giants are engaging in political censorship. They are not defending privacy, or challenging 'misinformation'. They are suppressing stories that might undermine their side of the culture wars. The social-media oligarchs are a menace to free speech, press freedom and democracy.
To enquire about republishing spiked's content, a right to reply or to request a correction, please contact the managing editor, Viv Regan.