Police Scotland: protecting rapists' feelings
Allowing male rapists to be recorded as women is an appalling and misogynistic idea.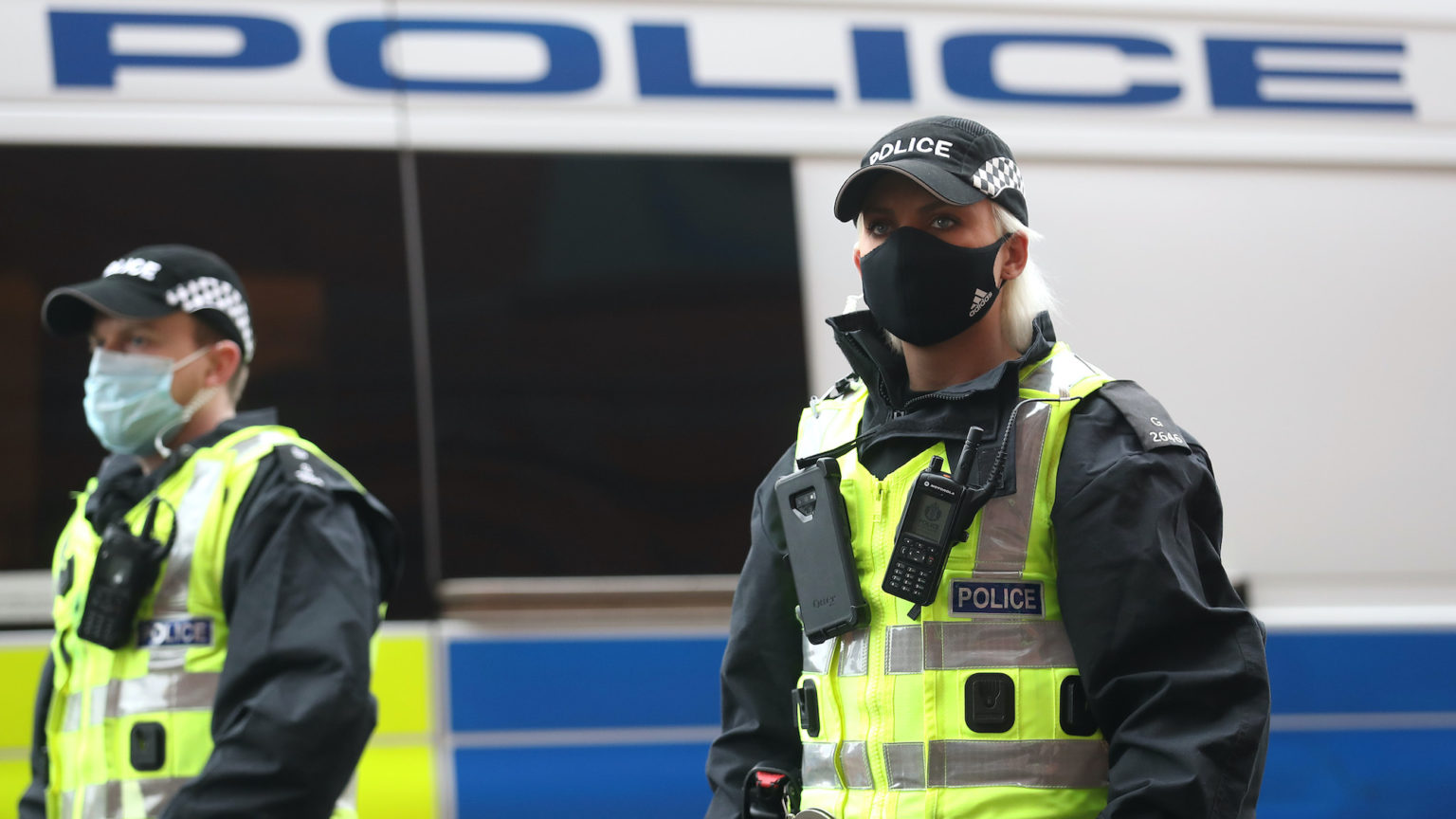 Moral superiority is a dangerous thing, especially when it slips into self-righteousness. It ends up replacing both common sense and empathy. At least, this is one explanation for what has happened in Scotland, where state institutions have been so thoroughly captured by the moral certainty of gender ideology that even male rape suspects are able to self-identify as female. That's right: women at their most vulnerable and traumatised, as crime victims, are expected to appease their alleged attacker.
A freedom of information request by the think-tank MurrayBlackburnMackenzie has exposed Police Scotland's policy for dealing with rape suspects. If a rape or attempted rape has been perpetrated by a 'male who self-identifies as a woman… the male who self-identifies as a woman would be expected to be recorded as a female on relevant police systems'.
Even if we accept the bizarre logic of transgender activists, this statement makes little sense. Sex – whether you are male or female – has been confused with gender, whether you are a man or a woman. We can argue about whether or not a man should be able to self-identify as a woman (I think not), but even very few trans advocates insist that males magically become female just with the tick of a box. Except, it seems, Police Scotland.
Allowing male rape suspects to declare that they are women makes clear the disastrous consequences of self-identification. It allows men to rewrite history in the most egregious way imaginable. Describing a suspected male rapist as female fundamentally alters the nature of the crime. It trivialises and invalidates the experiences of the victim. A woman may have been violently penetrated by a penis, but if her rapist identifies as female then she must accept that she was attacked by a woman. Today we are repeatedly told to believe the victim – just not if she says her attacker was male.
Police Scotland are placing the feelings of male rapists above those of female victims. Yet to raise questions about this is to be labelled a bigot: it is the female victims who find they are in the wrong. This is state-sanctioned, police-enforced misogyny made possible because of the ideological grip of transgenderism.
Allowing male rapists to self-identify as women makes it more difficult for justice to be done. It is hard to track down a suspect when the police hunt is on for a 'woman' – even if the description provided reads: 'six foot tall, beard, penis.' It is also more difficult to link a woman suspect with past crimes committed by the same person who was, at that point, a man. And, if eventually tried and found guilty, a self-identifying woman may potentially get a more lenient sentence or, at very least, serve time in a women's prison.
Self-identification distorts crime statistics. It makes it seem as if rape is a crime committed equally by men and women. This muddies our understanding of this particular offence and makes it more difficult to discuss why rape is carried out and what can be done to prevent it.
The decision to allow male rapists to self-identify as women may have been taken by Police Scotland, but it must be placed squarely in the context of the Scottish government's prostration before the trans lobby. Under Nicola Sturgeon, the Scottish National Party has gone out of its way to pre-empt and acquiesce to every trans activist demand for self-identification to take precedence over biology. What's more, they have made it so that anyone who challenges this orthodoxy can find themselves accused of a hate crime.
Having created this mess, the Scottish government is now passing the buck when confronted with the reality that faces female rape victims. 'This is a matter for Police Scotland', it has pompously declared. Yet Humza Yousaf, the Scottish justice secretary, has previously stated that Police Scotland should record a person's gender identity rather than their sex.
Police Scotland will go to any lengths to demonstrate that they hold the full set of morally correct values as set down by the Scottish government. Detective superintendent Fil Capaldi told The Times that: 'The sex / gender identification of individuals who come into contact with the police will be based on how they present or how they self-declare, which is consistent with the values of the organisation.' Nothing will be allowed to get in the way of Police Scotland's new woke mission, including, it seems, protecting victims, arresting suspects and preventing crime.
Transgender ideology harms women. Yet anyone who questions it – be they a teenage girl who finds she no longer has a place on her sports team or a woman rape victim – is branded a bigot. Sadly, from schools to the police, the very institutions that should be defending the rights of girls and women to participate in society as equals have either swallowed whole the braindead mantra that 'trans women are women' or are so fearful of being accused of bigotry that they now sacrifice women to salve their sense of moral superiority. This is a shameful act of cowardice at best, misogyny at worst.
Joanna Williams is a columnist at spiked and director of Cieo.
To enquire about republishing spiked's content, a right to reply or to request a correction, please contact the managing editor, Viv Regan.