The biggest corruption scandal for a generation? Oh please
Brexit hysteria has blown the James Dyson affair out of all proportion.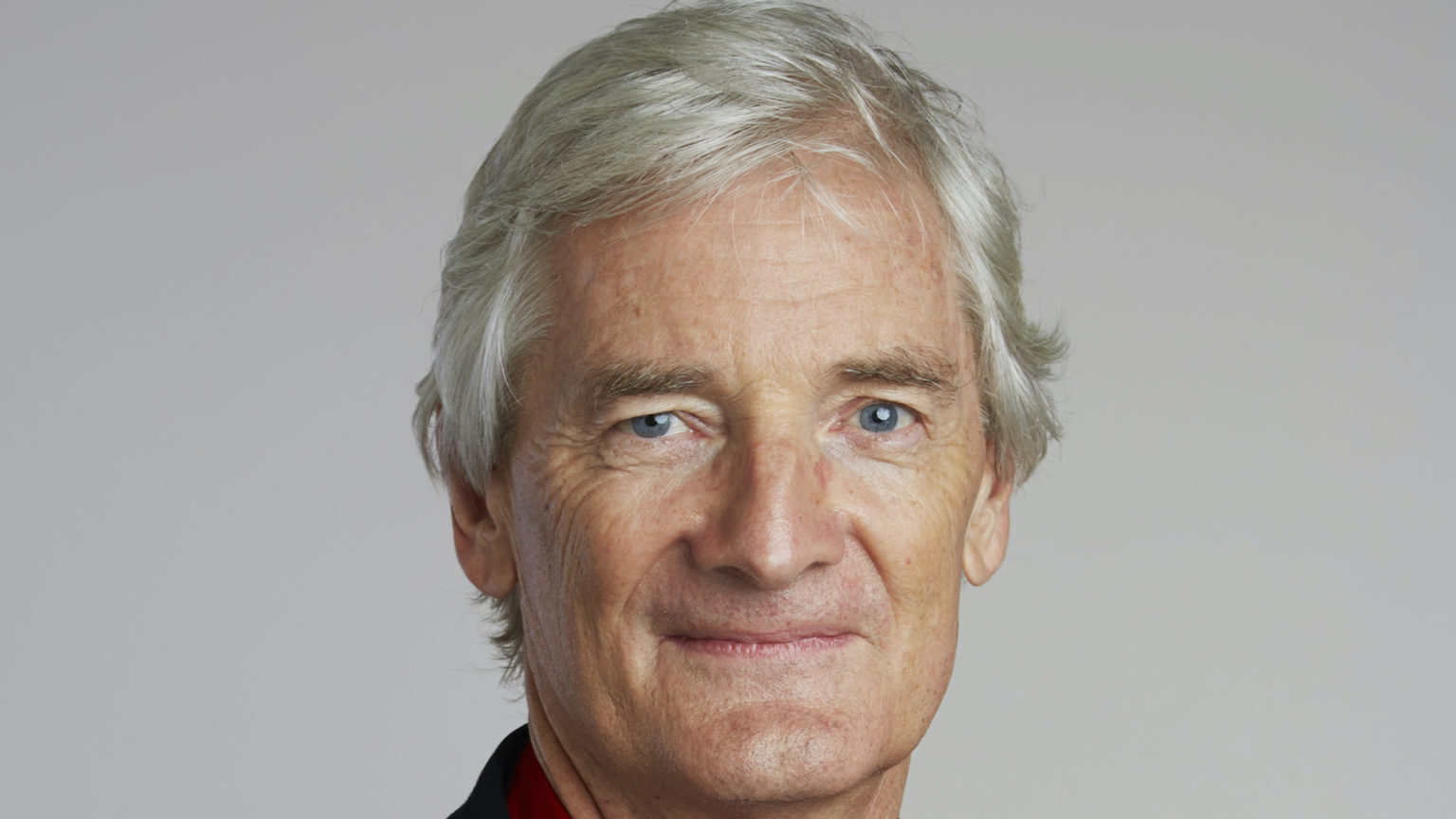 Forgive me for not getting too excited about the revelations that James Dyson, producer of expensive vacuum cleaners, lobbied Boris Johnson via text at the start of the pandemic.
These are 'jaw-dropping revelations', according to the Labour Party. Apparently it's 'the biggest lobbying scandal in a generation'. Really? It's not even the biggest lobbying scandal of the past week or so. The Greensill affair, for instance, has gone way beyond the hapless David Cameron to engulf senior civil servants and police chiefs. Health secretary Matt Hancock still has real questions to answer about his stake in his sister's company that was recently handed NHS contracts.
In fact, the pandemic has led the government to spaff money in all kinds of unusual places. A New York Times investigation at the end of last year found that $11 billion of public money 'went to companies either run by friends and associates of politicians in the Conservative Party, or with no prior experience or a history of controversy'. A hell of a lot of money has been lost to desperation, waste and sleaze in the past year that somehow hasn't elicited the same level of anger.
Of course, when businessmen have the kind of access to the prime minister enjoyed by the likes of James Dyson, this should raise questions. The cosiness between business and politics clearly distorts democracy in dangerous ways. Ordinary citizens will be lucky if they get the opportunity to heckle a politician on the street. But is this really anything close to the worst of it?
Back in 2020, the PM was trying to get Dyson involved in the 'ventilator challenge'. But Dyson was worried that the project would incur extra tax costs when he assigned senior managers to the UK. He managed to get the PM (and the chancellor, it seems) to assure him that the tax status of anyone coming to Britain for Covid-related projects would not change. In the end, Dyson actually lost money from the ventilator challenge – the company spent £20million on its own design, but did not in the end get any orders or any taxpayer cash. So is this really what's driving all the outrage?
One liberal commentator and die-hard Remoaner gave the game away slightly when he accused Johnson of turning Britain into 'such a shabby tinpot shithole'. Britain's 'descent into a "banana republic" is now complete', says another. Brexit has not only driven the commentariat hysterical, it has also given rise to historical amnesia. All was well until Brexit turned us into a racist shithole, apparently. In this worldview, the premiership of Boris 'Mr Brexit' Johnson has gone just a bit further, turning us into a corrupt racist shithole
And of course, Dyson is himself a prominent Brexit supporter. Instead of sticking to the Remoaner script that Brexit will be ruinous for the economy, Dyson had the audacity to say last week that Brexit had given Britain more 'freedom'. That means he's not just a purveyor of overpriced hair dryers, but a 'Brextremist tycoon' too.
It is surely only by looking through Brexit-tinted glasses that anyone could see the Dyson case as the worst thing that ever happened – and which could lead commentators to forget temporarily that business and politics were just as close under May and Cameron, or Brown and Blair.
A new low of sleaze, sleaze, sleaze? Oh please.
Fraser Myers is assistant editor at spiked and host of the spiked podcast. Follow him on Twitter: @FraserMyers.
To enquire about republishing spiked's content, a right to reply or to request a correction, please contact the managing editor, Viv Regan.