Joe Biden and the twilight of the 'fact-checkers'
Apparently media fact-checkers are no longer needed now that Trump is gone.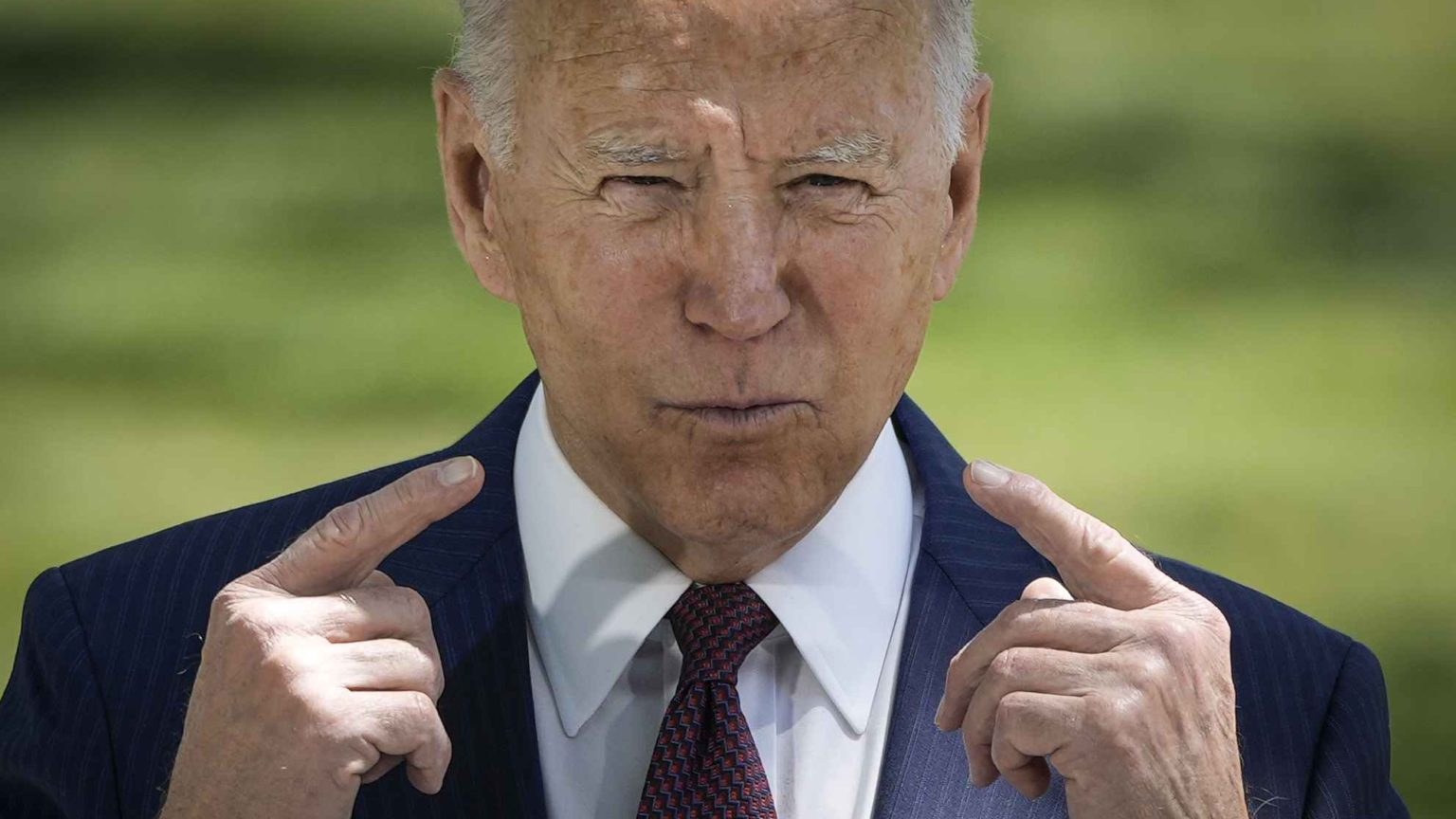 Now that the 'adults' are back in charge, and the populist hothead Donald Trump is out of the picture, journalists can afford to put their feet up. Relax – old, reliable Uncle Joe's got this.
At least that was the impression the media gave when Joe Biden was elected, and it's been compounded as the president reaches his first 100 days in office this week.
The Washington Post – whose masthead proudly bears the slogan 'democracy dies in darkness' – has announced it will no longer maintain its fact-checking database of Joe Biden's claims.
Glenn Kessler, editor and lead writer of the Post's Fact Checker, after assembling Biden's first 100 days of porkies, announced that his team does 'not plan to extend' the Biden database at this point in his term. The reasons Kessler gave were partly practical. He had 'learned his lesson' after Trump, who according to the Fact Checker made more than 30,000 false or misleading claims over the course of his presidency – which was a big task to manage, to say the least. (Kessler says it will continue to draw attention to the president's false claims but not in the same systematic way as before.)
But there are surely political reasons for this, too. In the broader liberal media, there seems to be very little desire to scrutinise the administration that replaced the hated Trump. Markos Moulitsas, founder of the liberal blog Daily Kos and co-founder of new-media giant Vox Media, set the tone during Biden's victory speech: 'So weird, not having to fact-check a presidential speech.' With a safe pair of hands in power, who needs to check the facts?
Other journalists at first seemed more interested in the VP's sneakers, the first lady's peloton bike and the president's pets than the incoming administration's policies – and this was just in the more high-brow sections of the media.
Prior to the rise of Trump – and the ensuing liberal meltdown – most ordinary people assumed two things: politicians lied, and journalists checked their facts before printing their stories. Fact-checking was just a routine part of journalism. But in the age of Trump it was elevated to a specialism and given a near sacred status. Mainstream media outlets suddenly had sections devoted to fact-checking on their websites. Broadcasters started to interrupt live broadcasts of politicians (usually Trump) to fact-check and correct their comments. Fact-checking websites and blogs grew and multiplied.
The liberal hunt for Trumpist lies went to such lengths that it even engulfed satirical content. The Babylon Bee (essentially a conservative version of the Onion) was regularly fact-checked by Snopes, which markets itself as 'the internet's definitive fact-checking source'. The Bee, in turn, found plenty to satirise in the po-faced world of fact-checking, joking that false claims by liberals would be flagged by the likes of Snopes as 'factually inaccurate, but morally right' (a jab which proved prescient).
So will fact-checking live on in the age of Biden? If you take fact-checking at face value then there's no reason for it not to. Perhaps the sheer volume of Trump's unpredictable and untrue assertions has numbed us to the fact that Biden is no straight talker himself. Whether you put it down to dishonesty or haplessness, Biden has a serious case of foot-in-mouth disease. He has even conceded himself that he is a 'gaffe machine'.
If journalists applied the same forensic and ferocious approach to Biden's comments as they did to Trump's, they could have a field day (or at least a lot of fun). Did '230million thousand' Americans really lose their loved ones to Covid? Did we ever establish whether the young woman who confronted Biden after the Iowa caucuses was really a 'lying, dog-faced pony soldier?'? Did Joe really have a higher IQ and more stamina than the voter he called 'fat' and a 'liar' before challenging him to a push-up contest? Whenever Biden has a slightly puzzling – dare I say, Trumpian – outburst, the journalistic instinct is to call it a gaffe rather than mobilise the newsroom's fact-checking unit.
No doubt Trump had a propensity for untruths – or 'alternative facts', as Kellyanne Conway infamously described them – not least because his speech was so unguarded, unfiltered and unscripted. But the ostentatious fact-checking used against Trump was less about sorting truth from lies than it was about serving an ideological purpose. It signalled a (never actually substantiated) separation of the pre-Trump era from the Trumpian, post-truth era. President Bush may have lied to take the nation to war, but this apparently never crossed the boundaries into 'post-truth' in the way Trump's ramblings did (not least because so many in journalism were implicated in Bush's lies). Fact-checking became a performance of opposition to Trump, of resistance to his wicked regime.
What the craze for fact-checking was really responding to was less Trump himself than his voters. The fact-check embodied one of the most irritating and arrogant aspects of the liberal mindset, that says 'my views are based on facts – yours on dangerous ignorance'. If only the voters had been in possession of the correct facts on that fateful day in 2016, they might have made the choice expected of them. Voters couldn't possibly have chosen Trump over the sainted Hillary Clinton! They must have been ill-informed, duped by Trump's lies or other canny operators. Liberals, disoriented by their loss, blamed fake news rather than their own candidates' failings. (Tellingly, they also made made wild conspiratorial claims that Trump was a puppet for Vladimir Putin, which oddly never received the same level of forensic fact-checking.)
Now that the Biden presidency has restored 'normalcy' to politics, with the voters in 2020 having diligently ticked the correct box, there is no longer the same urgency to set the record straight, to bombard the public with 'facts'. Fact-checking has served its purpose.
To enquire about republishing spiked's content, a right to reply or to request a correction, please contact the managing editor, Viv Regan.