Stop treating women like children
Police crackdowns on street harassment present women as feeble in the face of catcallers.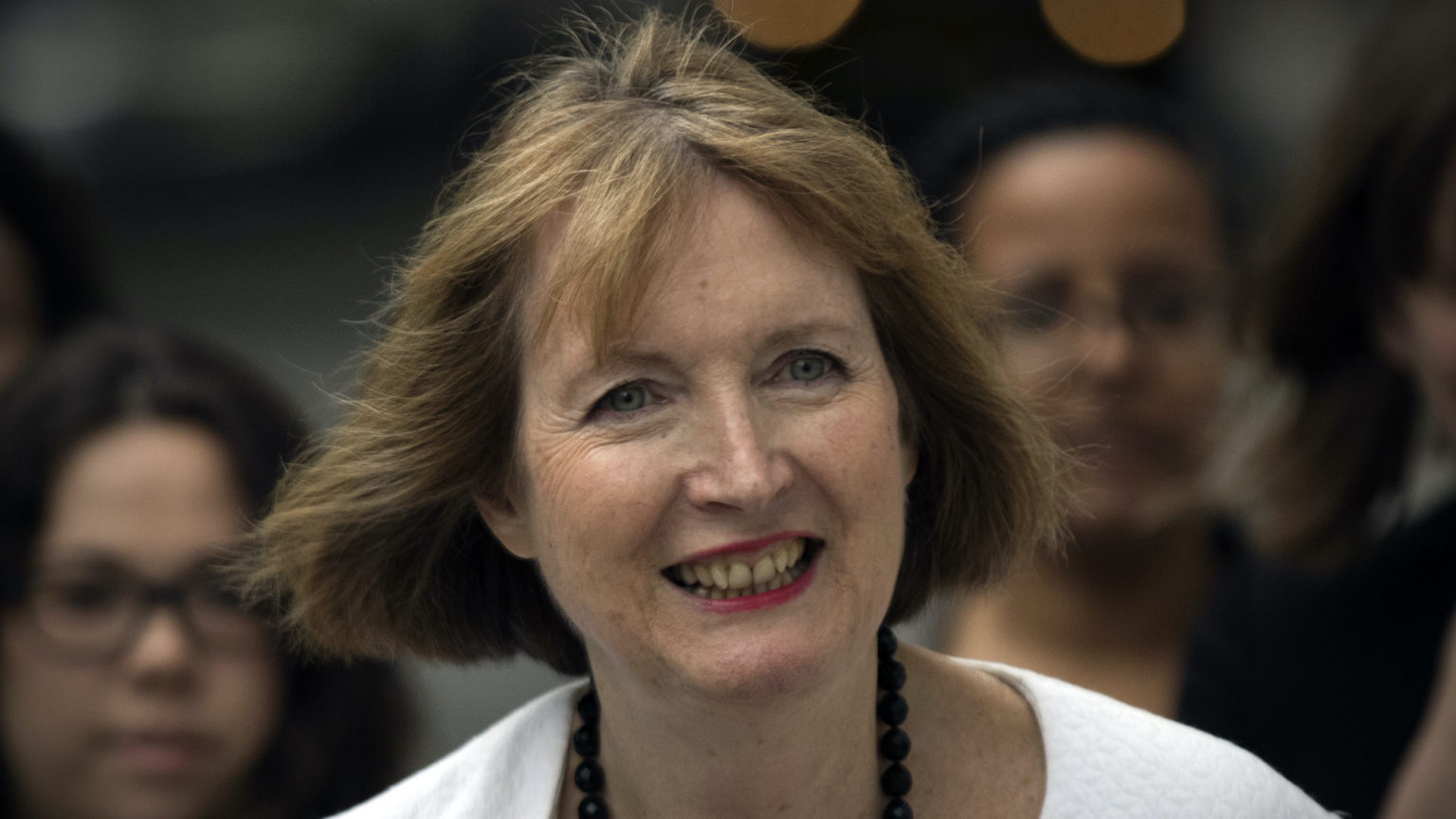 A cross-party alliance, led by Labour's Harriet Harman and Conservative MP Caroline Nokes, is calling for a number of amendments to the Police, Crime, Sentencing and Courts Bill.
The main purpose of the amendments is to criminalise street harassment. Harman has singled out men shouting at women from cars as a particular problem. 'It makes absolutely no sense that kerb crawling is an offence if its aim is to solicit prostitution, but kerb crawling a schoolgirl to shout sexualised abuse at her is not', she told the Guardian this week. Meanwhile, Nokes has claimed that women are 'living with' sexual harassment 'on a daily basis… catcalling is rife, it's unwanted, in some cases, it can be downright intimidating and scary… it is absolutely no way for any kind of civilised society to conduct itself'.
This is only the latest in a long line of calls for Something To Be Done about street harassment. Carrie Symonds' best friend, Nimco Ali, has also been campaigning for tougher action: 'We ban littering, we ban smoking in public areas – now, let's ban the behaviour of men who can't act civilly.' Anti-harassment campaign group Our Streets Now is also promoting a #CrimeNotCompliment bill in partnership with Plan International UK, a global children's charity.
Certainly, most women will have something shouted at them from a car window at some point in their lives. Shouting at school girls is disgusting (and harassment of minors is rightly illegal). But these proposals would criminalise far more than that.
The definition of 'harassment' seems to be constantly expanding. Not every interaction between a man in a car and a woman on the street is the same. Some feminists are embarrassed by the fact that many women laugh off or enjoy a to and fro with a stranger. Context is key. It can make a real difference if the guy leaning out of the van looks like Brad Pitt rather than Harvey Weinstein. What he says is also important. And being honked at when you're in a gaggle of girls out on the town is a very different experience to being shouted at alone on the street. Sometimes catcalling can be completely debilitating, as supporters of criminalisation claim, but other times it means nothing at all.
You don't have to be an apologist for leery men to be concerned by the drive towards criminalising more and more informal social interactions. In other areas of life, the crackdown on 'anti-social behaviour' has led to mutual distrust and the breakdown of communities. For instance, when young men hang around public spaces playing music or talking loudly at night, instead of having a word with them, most people's instinct today is to call the police on them or complain to the council.
Politicians are forever thinking up new offences to govern social life, but this has had a corrosive effect on society. It has also stifled public space, making free and spontaneous interactions between strangers less and less likely. This makes going out more unpleasant. After a year of lockdown, our human need for informal, spontaneous and unregulated social interaction has never been more clear.
Dealing with a lech shouldn't be waved away as a 'normal' part of life. But if women are interested in making society a freer, better place we have to be braver in challenging behaviour we don't like. When politicians talk about the harassment of school girls and adult women in the same breath, we have a problem. It's as if they expect women to cry to the police every time something vaguely unpleasant happens. This is a real step down from the demands of feminists in the past. Women are supposed to be treated as equals to men – protecting us from comments in cars reduces us to children in the eyes of the law.
Even worse, Nokes and Harman want to tack these amendments on to the draconian Police, Crime, Sentencing and Courts Bill. The bill would give police officers enormous powers over public space, particularly to crack down on protest. Only a few weeks ago, Labour and the left came out in opposition to these sweeping powers. But apparently, so long as such powers can be used to feminist ends, Labourites are fine with them.
There is a real cowardice at the heart of contemporary feminism. All of the fight of previous decades seems to have dissolved into a whinging demand for the authorities to sort out our problems for us. Women need to be bold enough to shout back at the creep catcalling from his car. By treating all women like helpless school girls, feminists are undermining women's sense of empowerment. Yes, women want freedom from catcallers. But we need to be free of patronising lawmakers, too.
To enquire about republishing spiked's content, a right to reply or to request a correction, please contact the managing editor, Viv Regan.