Flags are nothing to fear
When pupils demand protection from flags, something has gone wrong in our education system.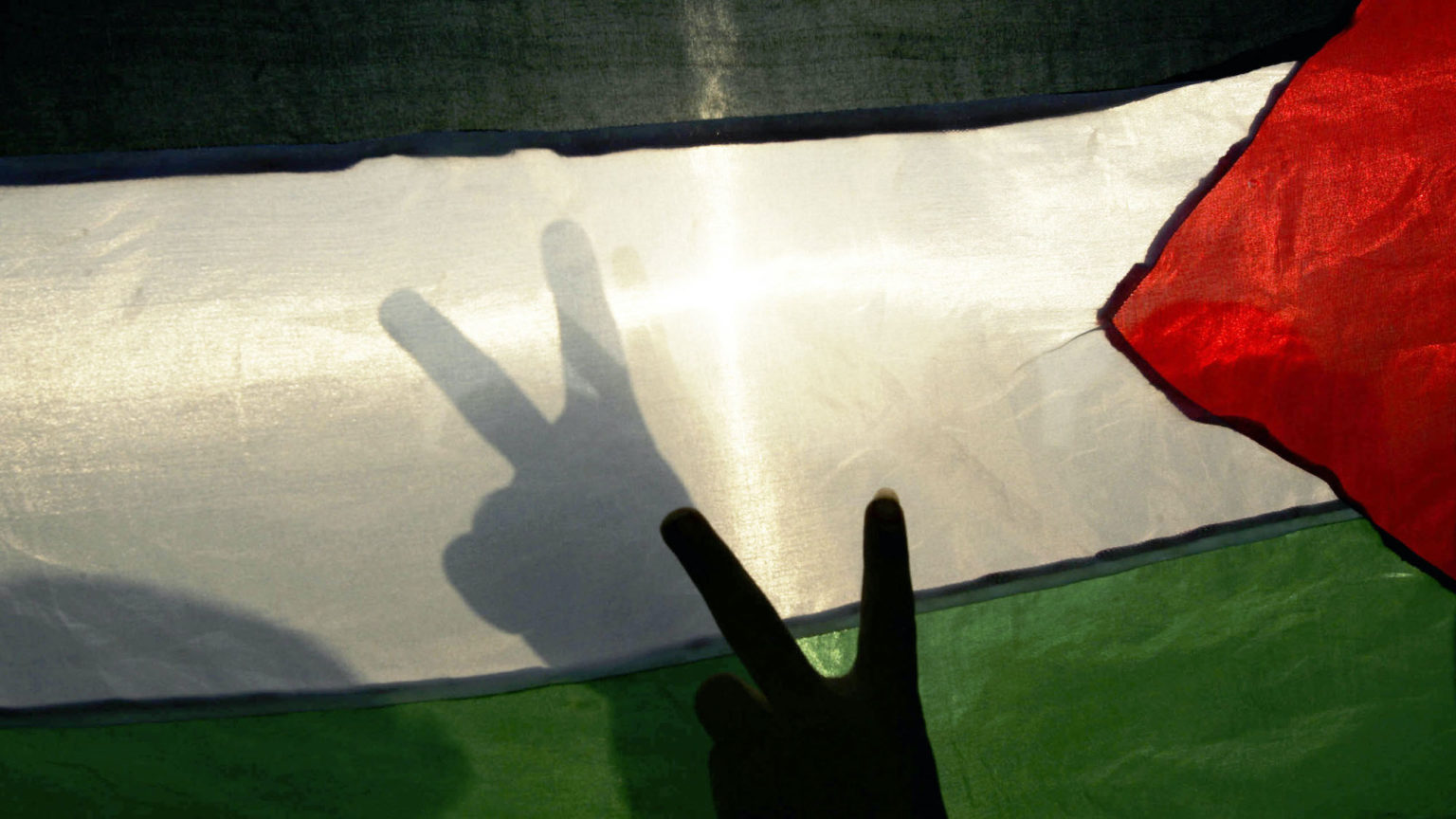 If we were to draw up a list of the most challenging and emotive issues that could be discussed in schools, it would potentially include Brexit, abortion, race, sexuality and blasphemy. In the past, we might have added the Northern Ireland question. Today we should add that of Israel and the Palestinians. It is one of the roles of the education system to ensure young people leave school with the tools to debate, discuss and ultimately make up their own minds about these contentious issues. As such, they need to be exposed to a range of views on each of these questions, and given the skills to allow them to weigh up the evidence.
In many cities across the country, young people have been protesting in support of the Palestinians, following the renewal of the conflict in Jerusalem and Gaza. This has then spread into schools, with actions taking place in classrooms and in playgrounds. At Allerton Grange School in Leeds, headmaster Mike Roper criticised his pupils' display of the Palestinian flag. This then provoked adult protesters to turn up at the school gates.
What a mess the education system is getting itself into over flags. In April, Pimlico Academy in London agreed to take down the Union flag, following a series of protests at the school. Pupils complained that the school's uniform policies were 'racist' and that it did not do enough for Black History Month. In September 2020, pupils tore the flag down and set it alight. A parent told the Guardian: 'The flag issue has become a bizarre symbol. The school [was] aware of how it was making students and parents feel. The timing of putting it up was so insensitive and inappropriate… students felt like they were backed into a corner and that's why they removed it.'
It is hard to think of another country in the world so lacking in self-confidence that a school would take down its country's own flag after complaints. The view of the Union flag as a symbol of racism and a threat to ethnic minorities has long existed. But it appears to have been mainstreamed by the Black Lives Matter movement and the protests following the death of George Floyd. As the flag represents the country we all live in, the growth of this attitude shows we have a serious problem. How are nation states supposed to maintain social cohesion without a unifying national narrative or national symbols?
On social media, the term 'flag shaggers' has been coined to criticise those who promote the Union flag as a symbol of national unity. But the 'flag shaggers' and their opponents have more in common than some would perhaps care to admit. As anyone on Twitter can attest, the same people who react in horror to the sight of the Union flag will invariably have a little EU flag, or that of Scotland, Wales or Ireland in their profiles. Many have started to display the colours of Palestine in recent weeks.
Mike Roper, the Allerton Grange head, made some interesting comments about the prominence of the Palestinian flag in his school: 'For some people they see that flag and they feel threatened, they feel unsafe and they worry because, for other people, that flag is seen as a call to arms and seen as a message of support for anti-Semitism, for being anti-Jewish.' Roper is declaring a very similar fear to that expressed by the protesters against the Union flag at Pimlico Academy – he is even using the same kind of language. Concerns with both flags centre on people's perceptions, 'feelings' and 'safety'. This illustrates how schooling has become less about teaching pupils than about protecting them from contentious debate.
The other important piece of context to the Allerton Grange controversy is the growing tolerance of Islamist protests against schools. Most prominent have been the 2019 protests in Birmingham against sex education, and the protests against a teacher at Batley Grammar School in March this year for showing a cartoon of Muhammad. There is a significant degree of hypocrisy when activists seek to restrict free debate and discussion about sexuality or blasphemy, but then expect free reign in schools for protests in support of the Palestinian cause. Such attitudes have been emboldened by the success of the protests in Batley, and the inability of everyone from the education authorities to the National Education Union to back the schoolteacher concerned. Mobs will keep appearing at the school gates, as long as they believe the authorities will give in to them.
School leaders need to turn this problem on its head. They cannot and should not protect children from issues that may challenge their beliefs or those of their parents. It is the job of teachers to give pupils the tools to make up their own minds on those big debates – blasphemy, sexuality and the Israel-Palestine conflict. No one should be afraid of a flag.
Dr Paul Stott is a writer and commentator. Follow him on Twitter: @MrPaulStott.
To enquire about republishing spiked's content, a right to reply or to request a correction, please contact the managing editor, Viv Regan.