Why I'm falling out of love with Love Island
A once gloriously trashy show has been sanitised by cowardly producers.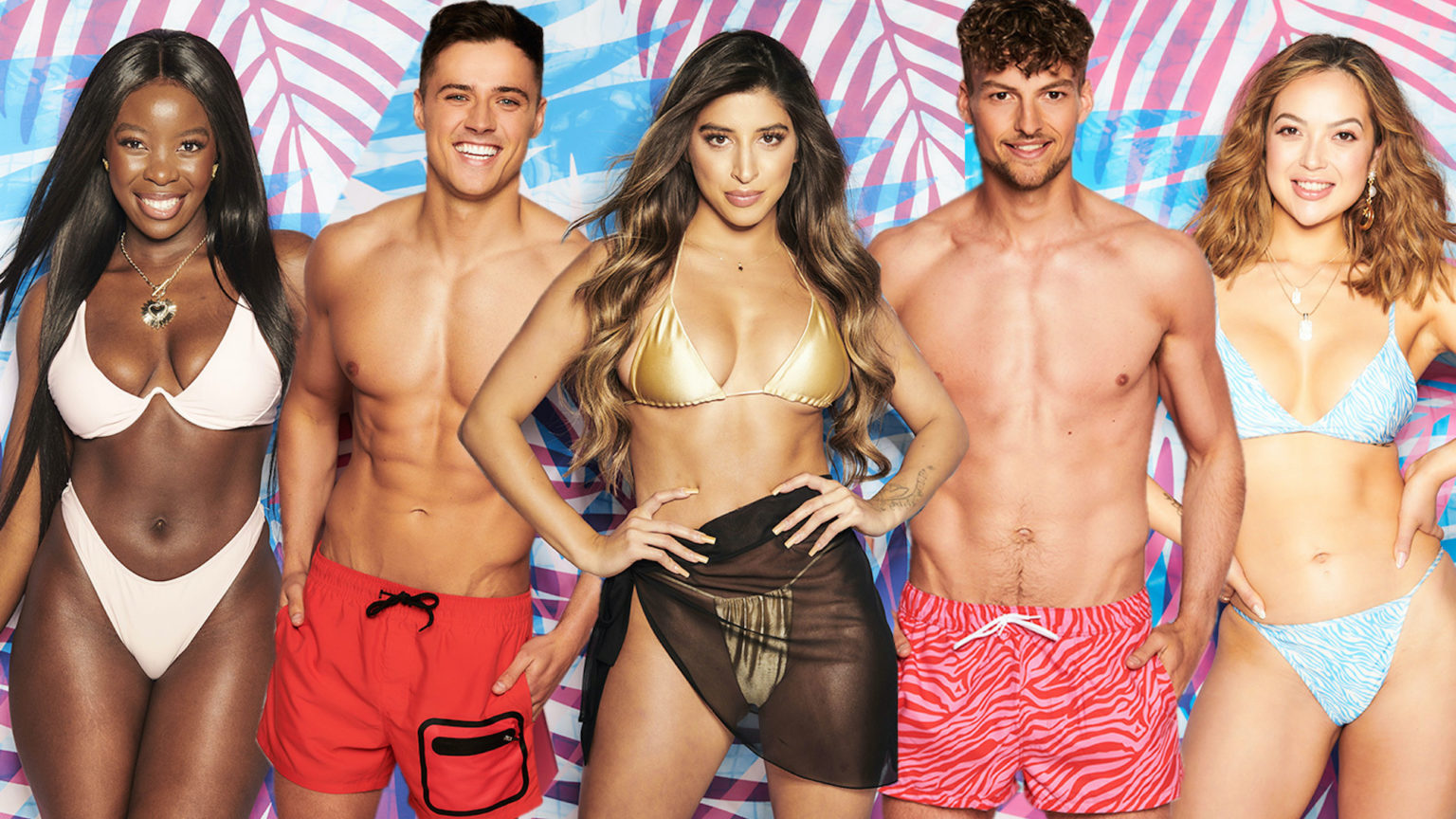 There is a lot of talk about how divided Britain is today. On Monday night, the sharpest of those divisions emerged – between those who watched Switzerland knock France out of Euro 2020 and those who switched over to ITV2 at 9pm to watch a different kind of beautiful game.
I am of the latter tribe. I'm delighted to be back on the sofa each night watching Love Island after its 18-month hiatus.
Yet, while the sun, villa and shaved chests might be the same, the show has changed dramatically since it first aired in 2005. Back then, ITV producers were clear about their aims. The show was modelled on Channel 4's Big Brother, but with an emphasis on looks, love and, most importantly, sex. Contestants were a mix of models, footballers, soap actors and socialites, and the cameras were only interested in picking up scandal. It was fantastic.
Fast forward 16 years and the modus operandi of Love Island today seems very different. Instead of encouraging drama – the spats between rivals, the secret kisses behind closed doors – the producers have sought to avoid it. They seem to think we want to watch 21-year-old Instagram influencers pretending to be serious about finding The One. It's all very mannered.
Indeed, the contestants now never truly let go. In the early days of Big Brother, watching the behaviour of people thrown together, and made to live in close quarters for weeks on end, could yield some interesting insights into human nature. That's not the case with Love Island. It is now as staged and as micromanaged as Britain's Got Talent (only without the juggling dogs and dancing grannies).
Love Island now feels too safe, stale even. Partly, this is because the format has become predictable. But it's mainly because the producers are too cowardly to provide real reality TV.
They seem determined to appease Love Island's critics rather than please its fans. For example, stung by those who complained that Love Island was not diverse enough – that it was too skinny, too white and too straight – they have upped the diversity quotient year on year. There's nothing wrong with that in itself, of course. But it shows the willingness of the show's producers to pander to its critics.
Love Island has faced more serious criticism for failing to protect participants from the pressures of bad publicity and media scrutiny – especially after the suicides of one-time islanders Sophie Gradon and Mike Thalassitis. As a result, producers seem intent on removing all possibility of controversy. The smoking area – once a site of bitching, plotting and cat fights – has been banished. Alcohol is now rationed. Most of the contestants who go into the hideaway spend the night chatting and sleeping, rather than going at it hammer and tongs.
Which is a shame. One of my favourite couples from 2016, Alex and Olivia, are still going strong, despite being caught in flagrante on the villa's night-vision cameras. Fame is an unpredictable and fickle thing, affecting people in many different ways. There is little point in trying to second guess it. And there is no point in having a reveal-all show if the producers and contestants are too cautious to reveal much at all.
The sad truth is that Love Island has been neutered by those who don't like it anyway – those on Twitter, or in the 'respectable' press, who complain about everything on the show from the lip filler to the fast-fashion sponsorship.
The rest of us, however, like everything about Love Island that the high-minded despise. We love the trashy glamour of a villa in Mallorca filled with girls in clothes so cheap that a lit cigarette would pose a serious fire hazard. I hope this year's show avoids the PG nonsense of recent series. Kaz and Liberty look like they could stir up some trouble. And if Toby carries on sucking toes, we might be in for a few laughs.
Many of us watching have either spent the past 15 months of the pandemic single or stuck indoors being driven mad by our partners. If ever there was a year for Love Island to let loose and encourage contestants to get it on, it's this year.
Ella Whelan is a spiked columnist and the author of What Women Want: Fun, Freedom and an End to Feminism.
To enquire about republishing spiked's content, a right to reply or to request a correction, please contact the managing editor, Viv Regan.