Does Sadiq want us to wear masks forever?
Masks will be compulsory on the Tube 'as long as the virus is with us'.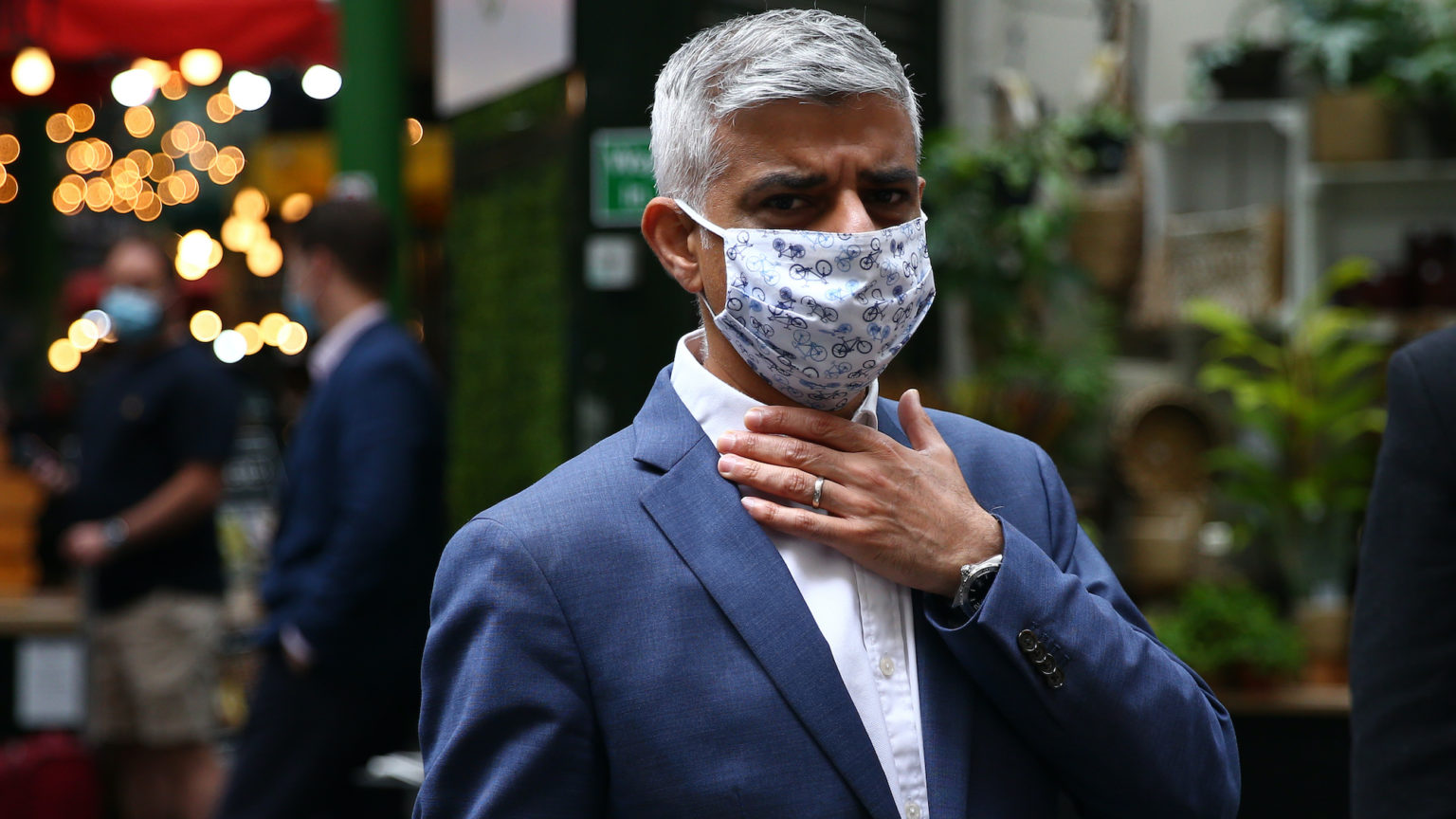 As the nation approaches 'Freedom Day', it feels as if we are taking two steps forward and one step back. No sooner had the government announced it would end mandatory masking, before saying it 'expects' the public to wear masks indoors, especially in crowded places.
London mayor Sadiq Khan plans to take Londoners back even further – and for longer. Today he announced that masks would be mandatory on all London transport, even as the national mask laws are lifted. Most worryingly, Khan said masks will remain compulsory for 'as long as the virus is with us'.
What Khan seems to be suggesting here is that masks will have to be worn on public transport forever. After all, even as the threat posed by Covid-19 is significantly reduced by the rollout of vaccines, we can see with rising cases of the Delta variant that the virus is still very much around, spreading itself through the population.
As we have already noted on spiked, the continued attachment of the lockdown commissars to masks has little to do with Covid-19 anyway.
As the UK's experience painfully illustrates, we had our worst period of Covid deaths after the introduction of mandatory masks. Most scientists, including those supportive of masks, would have to acknowledge that the evidence in their favour is quite weak. It is often argued that wearing one can't do any harm, and it is better to be safe than sorry. At the height of a pandemic, this calculation seems fair. But when most of the public has been vaccinated and the threat of Covid has been greatly reduced, there is no need to try to strike this balance. Freedom must win out.
Unable to make a convincing health case, defenders of masks are keen to stress wearing one as a 'matter of courtesy'. But courtesy should be freely given. Making masks compulsory at this stage in the pandemic amounts to little more than state-enforced virtue-signalling.
Come on Sadiq, it's time to let us take the mask off.
To enquire about republishing spiked's content, a right to reply or to request a correction, please contact the managing editor, Viv Regan.