No, the Second Amendment is not racist
The ACLU forgets that it is gun controls, not gun rights, that discriminate against African Americans.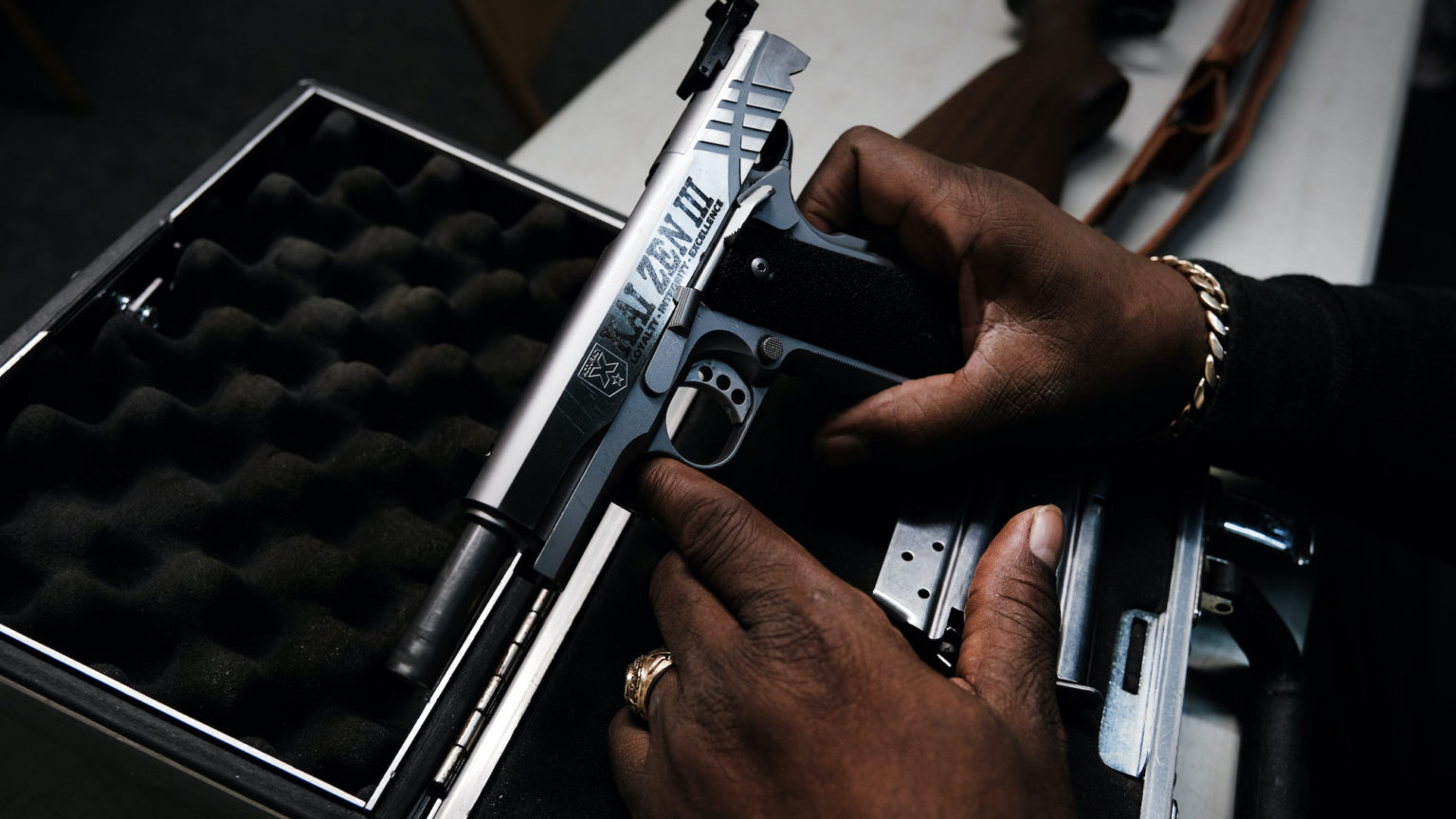 The American Civil Liberties Union (ACLU) was formed in 1920 'to defend and preserve the individual rights and liberties guaranteed to all people in this country by the Constitution and laws of the United States'.
However, it has strayed far from its original purpose, morphing into just another 'progressive' advocacy group. It has turned its back on individual rights and liberties, backing away from protecting the First Amendment. Now, it is actively targeting the Second Amendment, which it believes is racist.
Rather than defending individuals against unconstitutional regulations – particularly, poor people who are victimised by gun laws – the ACLU appears determined to undermine their constitutional rights. Louise Melling, the ACLU's deputy legal director, says that raising the minimum age for all gun ownership to 21 and bringing in a ban on assault weapons 'raise[s] no civil-liberties concerns'. Most egregiously, she seems open to introducing so-called red-flag laws. These laws authorise court orders that prohibit people from owning guns if they are judged to be a threat to themselves or others. Red-flag laws have been criticised for being open to misuse. But for Melling, they can be 'a reasonable way to further public safety'.
But when it comes to other harms, the ACLU makes the complete opposite argument. Take its stance on drugs. The ACLU is opposed to criminal prohibition because it is ineffective and more harmful than what it attempts to prevent. It subjects 'otherwise law-abiding citizens to arrest, prosecution and imprisonment for what they do in private', the ACLU argues. So why can't it see that this is true of gun laws, too?
Until recently, the ACLU maintained a neutral stance on gun legislation, focusing on protecting people against unreasonable laws. But now, it sees any legislation that removes guns from the hands of Americans as reasonable. This is because of its views on race. An article on the ACLU website, titled 'Do Black Americans Have the Right to Bear Arms?', argues that 'the rhetoric of gun rights has been selectively manipulated and utilised to inflame white racial anxiety, and to frame blackness as an inherent threat'.
If anything, it is the gun controls that the ACLU wants to extend, and not the 'rhetoric of gun rights', that have been misused, time and again, against black people. In fact, some gun controls were developed with the explicit intention to suppress African Americans. Many southern states, while denying guns to slaves, did not prevent free blacks from owning them until the 1830s. Tennessee's original constitution, enacted in 1796, allowed all free men to keep and bear arms. But in 1834, amid fear of slave uprisings, it was amended to stipulate that only 'free white men' could. Arkansas and Florida introduced similar rules in 1836 and 1838 respectively.
The Fourteenth Amendment was ratified in 1868, bringing in formal equality before the law for all men, regardless of their race. But Southerners found ways around it, developing ostensibly neutral gun controls that were used to control African Americans. For example, they banned 'inexpensive' guns and only enforced gun laws in relation to African Americans and other minorities.
Ironically, one of the first cases involving the ACLU, as well as the NAACP, was in defence of a group of armed African Americans. They were defending themselves against a white mob objecting to Dr Ossian Sweet, a black man, moving into a white neighbourhood in Detroit. One of Sweet's party shot and killed a white bystander. Sweet, like his friends, was arrested, but the case against him failed and he remained in his house.
The ACLU's inconsistency is visible elsewhere, too. It supported the Black Panther Party (BPP) in its many skirmishes with the FBI and continues to praise it. But it makes no mention of the fact that the BPP's first demonstration was in opposition to the Mulford Act. This was a piece of California state legislation banning the possession of loaded weapons. Nor does the ACLU talk about how Martin Luther King, who was denied a gun permit in Georgia, kept a small arsenal to protect himself and his family.
There is no question that African Americans are still victimised by the police in the US. But, ironically, the ACLU contributes to the oppression of black Americans by undermining their constitutional right to bear arms.
Dozens of black attorneys have written an amici curiae ('friends of the court' brief), in support of a case brought by the New York Rifle and Pistol Association against the state's gun regulations. The case highlights the effects of the licensing regime on African Americans. The law allows the select few who manage to secure a firearms license from the police (which costs $400) to own guns. But it views possession of a firearm without a permit as a 'violent felony' punishable by between three-and-a-half and 15 years in prison.
The details the amici curiae give are shocking. Between 2014 and 2017 – despite allegedly ending the practice after a federal court found it to be unconstitutional – New York City conducted 92,383 stops and 60,583 frisks of people on the street. Eighty-one per cent of stops were of black or Latino people, as were 84 per cent of frisks. In 2020, while black people made up 18 per cent of New York state's population, they accounted for 78 per cent of the state's gun-possession felony cases. When looking at just the possession of a loaded firearm (which includes possessing or carrying an unloaded gun and ammunition), we see that 80 per cent of people in New York who are brought before court on criminal charges are black, while five per cent are non-Hispanic white.
Given the overrepresentation of African Americans in prisons and the massive scale of incarceration, we have to ask how many people have been frisked or stopped by the police in order for them to find something illegal. This leads to a conviction, a criminal record and the denial of access to jobs and housing. Surely, this is to 'subject otherwise law-abiding citizens to arrest, prosecution and imprisonment'?
In standing against only 'discriminatory' gun controls, the ACLU neglects the fact that these laws have always discriminated against the poorest and least powerful citizens in the US, even when they have been neutrally phrased. They only ever favour the elite.
The ACLU should return to its roots and stand up for Americans' rights instead of fighting to undermine them.
Kevin Yuill teaches American studies at the University of Sunderland.
To enquire about republishing spiked's content, a right to reply or to request a correction, please contact the managing editor, Viv Regan.