Latin isn't just for toffs
Anyone can benefit from learning this 'dead' language.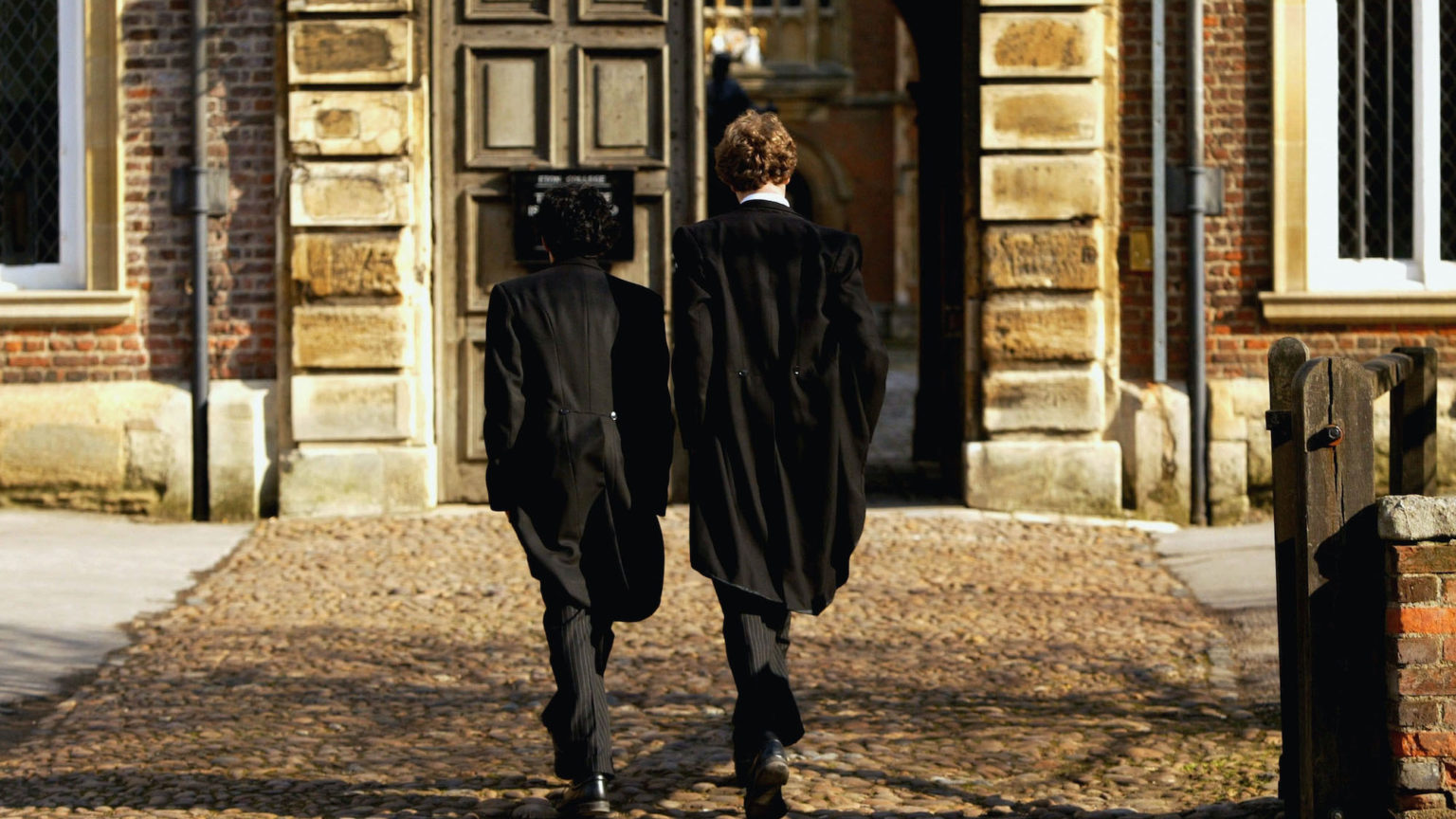 What is the point in learning a dead language that no one speaks anymore? This is often the criticism levelled at the teaching of Latin. At least, it certainly was by my fellow pupils at our – whisper it – comprehensive school in west London in the late 1980s.
For decades, this archaic language has been deemed redundant by technocrats who would prefer children to be taught languages that can help them earn more money, such as Mandarin or Spanish. Some of the even more philistine money-worshippers believe that, in our Anglophone world, no second languages should be taught at all – that children should just learn sciences, to make them more efficient producers and consumers.
But the biggest barrier to learning Latin is that it is perceived as elitist. This is certainly the case in Britain, where it is seen as a language taught in posh schools, whose alumni graduate to quote verbatim from Virgil and Pliny in adulthood, much to the bafflement, annoyance and occasional amusement of the plebeian classes. Think Boris Johnson or Jacob Rees-Mogg.
The UK government now wants to change this. Last week, education secretary Gavin Williamson announced a £4million Latin Excellency Programme to increase uptake of the subject at GCSE level. 'We know Latin has a reputation as an elitist subject which is only reserved for the privileged few. But the subject can bring so many benefits to young people, so I want to put an end to that divide', Williamson said. 'Latin can help pupils with learning modern foreign languages, and bring broader benefits to other subjects, including maths and English.'
The programme's primary focus is thus political and cultural, in giving Latin a more meritocratic and democratic sheen. To his credit, Williamson is intelligent enough to at least acknowledge that learning it has its clandestine benefits.
In terms of vocabulary, Latin certainly helps with learning today's Romance languages (even if its grammar is vastly different to the likes of Italian and French). Williamson is right, too, about Latin boosting the mathematical mind. It is a fiercely logical language, in which word endings indicate who or what is doing what, is being done to, has been given to whom, and so on. We're talking nominative, accusative, dative, genitive, vocative, ablative, plurals, etc. This logic can be witnessed in Monty Python's Life of Brian, in which our eponymous hero is upbraided by a Roman for painting 'Romanes eunt domus', whereas it should have been 'Romani ite domum'.
Learning Latin does indeed foster clear thinking. But then, so does learning any language, each of which has its own internal and idiosyncratic logic, as Anglophones who have attempted German will know. This is the fundamental benefit of attempting any second tongue: it teaches you to understand that languages have rules (or conventions), and to appreciate that the rules by which people speak and live vary wildly and are full of inconsistencies – in German, French, Italian and English, the most common verb, 'to be', is irregular. In English, one of the past forms of 'to go' – 'went' – actually comes from the archaic verb 'to wend'. Language learning teaches you that life often doesn't make sense.
Yet the best reason to learn Latin, especially if you read and write a lot, is to better understand the English language. Whenever I have to look up a word I don't understand, the dictionary more often than not tells me that its origins are Latin. This week it was 'assiduity', meaning diligence or devoted attention, which comes from assidere, 'to assist'. To understand Latin is to understand and better write in a genuinely elitist language – literary English.
The abundant amount of Latinate words in English not only originates from the Old French that entered the language after 1066, but also from the mania in the 18th century for turning Latin words into English equivalents. This is reflected in the skit in Blackadder the Third, in which the eponymous (anti-)hero baffles Dr Johnson with his nonsense Latinate words. Understanding Latin makes that sketch even funnier for the viewer, too.
---
Woke fundamentalism
The woke turn in our culture and politics has become so entrenched that it has spawned its own abstract nouns. In recent weeks, and with increasing frequency, I have read people refer to 'wokeism' and 'wokery'.
They are not particularly beautiful words, but woke thinking does need its own appellation. But, in a futile suggestion, I would recommend we go one further and give Wokeism or Wokery capital letters. For this would rightly indicate that not only is it a thing in itself, but also that it is an ideology. Not as admirable as Humanism, as cerebral as Marxism or as reliant on a narrative as Christianity, but an ideology nonetheless.
Many ideologies turn into religions or weird cults. Christianity was a religion from the start, while Marxism already had a dependence on Christianity before it became a cult to many. It remains so in North Korea. Wokery is swiftly going down the same path. While it ostensibly started as an offshoot of political correctness and infantile leftism, it has become a fundamentalist religion.
We are not just talking of the almost comically religious gesture of 'taking the knee'. Not just the Taliban-esque iconoclastic destruction of statues. We are talking of the violent behaviour of Wokery's adherents, most notoriously Antifa, and the violent language employed by its devotees. We witnessed this recently in the threats to use a pipe bomb against JK Rowling. Then there was the ferocious vitriol directed at another author, Milli Hill, who had the temerity to question the term 'birthing people'. Wokery's eagerness to cancel and censor is consistent with its transformation into a bad religion. Such deranged acts of intolerance are hallmarks of a cult. And intolerance towards heathens and heretics is also a hallmark of those who believe in something so unreal, preposterous and bizarre that it cannot be defended through rational argument in the first place. Like the fantastic notion that people can change their sex.
---
In praise of the NHS
Talking of modern-day religions, I was suspicious of NHS worship before recently being hospitalised with a clot in my left lung. The staff were brilliant: diligent, attentive, patient with their patients (even with the aggressive old man in the ward next to me). I was given a swift diagnosis of pulmonary embolism and osteoporosis, and a hefty prescription of pills to address both. I wouldn't say I 'heart' the NHS now, but I have changed my mind somewhat. I certainly am grateful for it.
Patrick West is a spiked columnist. His latest book, Get Over Yourself: Nietzsche For Our Times, is published by Societas.
To enquire about republishing spiked's content, a right to reply or to request a correction, please contact the managing editor, Viv Regan.