Eco-hypocrisy is out of control
Prince Harry, Sadiq Khan and Stephen Fry lecture us about the climate but refuse to change their own lifestyles.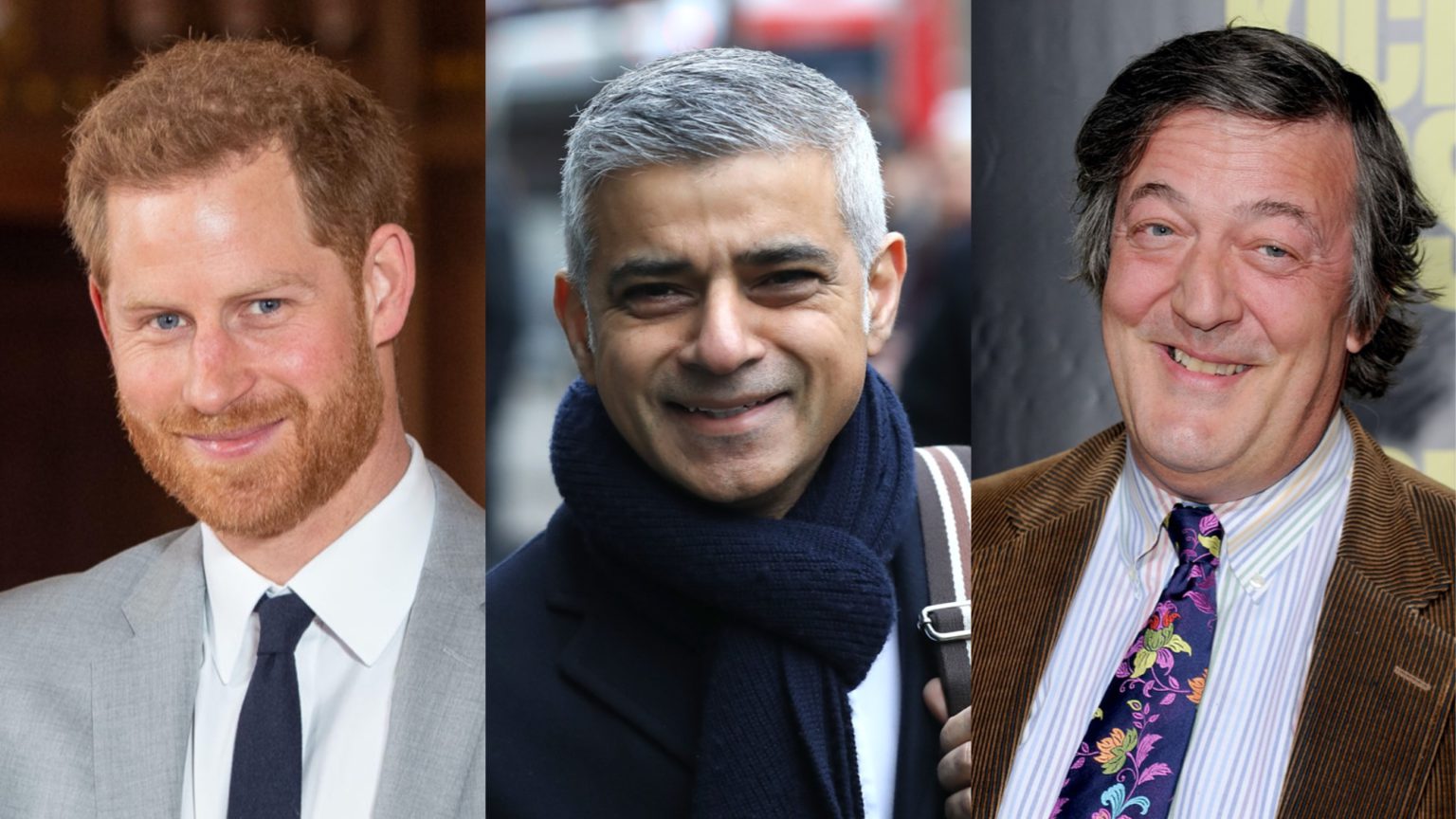 The eco-obsessed elite regularly embarrasses itself. In the past couple of weeks, we have been served up three separate helpings of green hypocrisy from celebrities and politicians.
We all know what Prince Harry thinks about the environment. He is a prominent campaigner for so-called climate justice. According to him, climate change is one of the 'most pressing issues we are facing'.
It is strange, then, that Harry recently took a private jet from a polo game in Aspen, Colorado back to California. Private jets can be up to 14 times as polluting as commercial jets, according to campaign group Transport and Environment. Asked about his travel arrangements, Harry said, 'I spend 99 per cent of my life travelling the world by commercial [airlines]'. But sometimes he needs to use private jets for security reasons. 'It's generally as simple as that', he said.
The only thing that's simple here is Harry's hypocrisy. People who warn about an impending climate apocalypse – and call on us to scale back our lives in order to avert it – probably shouldn't be darting around the world in oil-guzzling planes, whether they are private jets or not.
Harry's not alone in his hypocrisy, of course. Last week, London mayor Sadiq Khan took a three-car convoy across south London so that he could walk his dog in Battersea Park. One of the cars was a £75,000 Jaguar. Khan shunned his local park, Tooting Common, preferring to travel more than four miles through London traffic.
Just two days earlier, Khan had tweeted that 'time is running out to stop a climate catastrophe – and London's road to recovery from the pandemic cannot be clogged by cars'. He has previously said that our fate 'truly hangs in the balance' and that it's 'in all of our interests to act now… to avert a catastrophic climate crisis'. He has also inflicted his green ideology on Londoners, bringing in the Ultra Low Emission Zone (ULEZ). This forces owners of petrol- and diesel-fuelled cars to pay extra to drive around their own city.
And then there's Stephen Fry, who announced his support for extreme eco green Extinction Rebellion last week. 'I know that you can point the finger of hypocrisy at everybody who owns an object and drives a car, but we're all going to have to re-think the way we live our lives', he said.
According to his Twitter profile, Fry is based in both London and Los Angeles. I'm guessing he doesn't cover the distance by foot. If not, the finger of hypocrisy is pointing squarely at him – not at anyone who simply 'owns an object'.
Of course, these are only the latest eco-hypocrites to make fools of themselves and there will be many more. In spiked's view, no one should have to limit their aspirations for environmental reasons. But the hypocrisy of these people is still astonishing – for them, green sacrifices are only for the little people.
Paddy Hannam is editorial assistant at spiked. Follow him on Twitter: @paddyhannam.
To enquire about republishing spiked's content, a right to reply or to request a correction, please contact the managing editor, Viv Regan.