The Lib Dems: the anti-woman party
Ed Davey's party has tumbled further down the trans rabbit hole than most.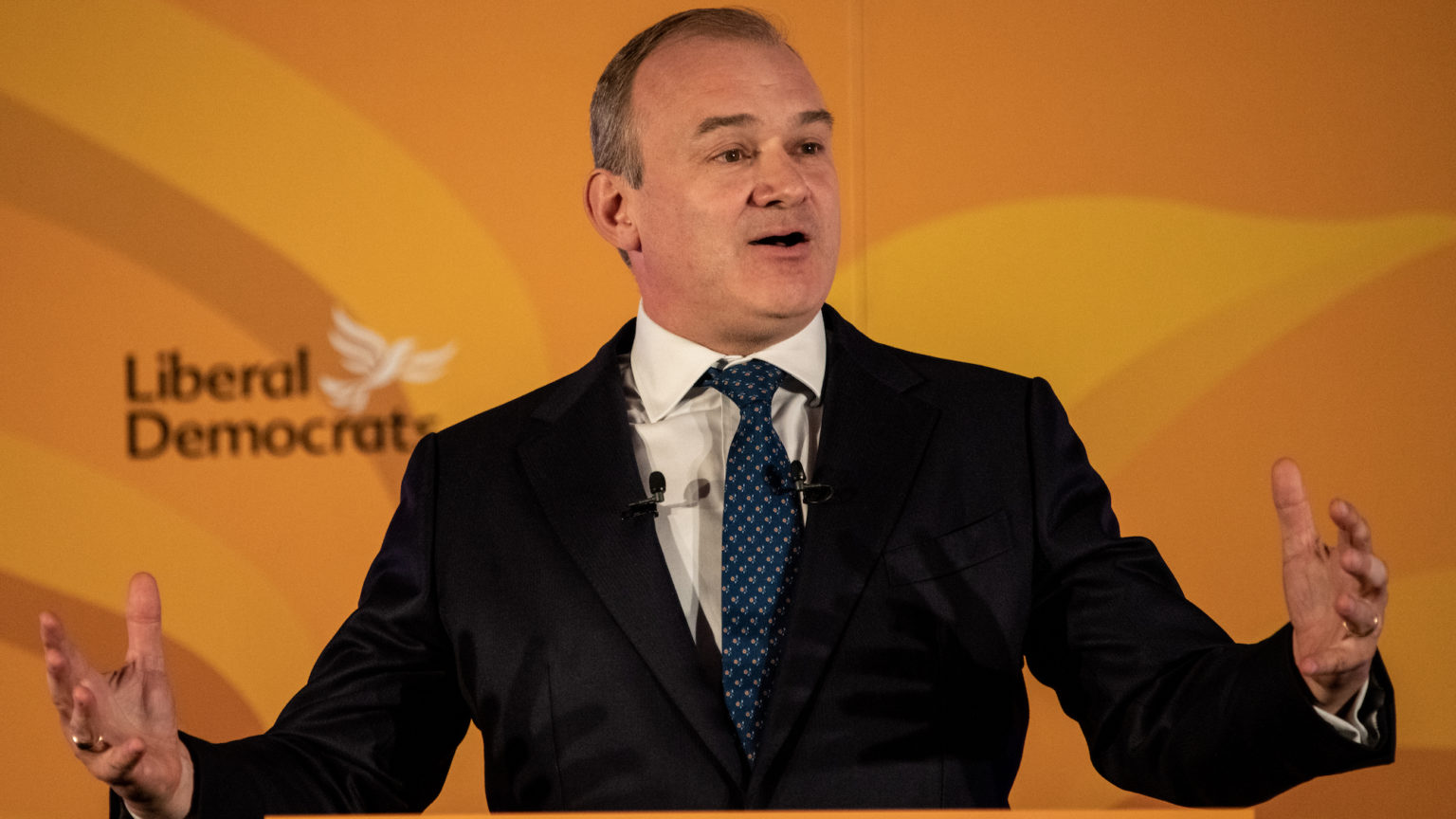 Liberal Democrat leader Ed Davey has so far struggled to 'cut through' with the public. But an interview he did over the weekend got a fair bit of attention, albeit for all the wrong reasons.
On BBC One's The Andrew Marr Show, Davey was asked what was wrong with the phrase, 'woman: adult human female'. Davey didn't answer the question. Instead, he tried to suggest that arguments over trans issues have been cooked up by the Tories. He said Boris Johnson had 'toxified the debate' and 'set up a culture-war unit in No10′.
Marr's question didn't come out of the blue. It was prompted by the Lib Dems' treatment of Natalie Bird, one of their former activists. In 2018, Bird was banned from the Lib Dems for 10 years after a complaint was made about her wearing a t-shirt that read, 'woman: adult human female'. She is now suing the party.
Bird's t-shirt was not a flippant gesture. She is a survivor of domestic abuse and she believes that services and spaces, such as refuges and hospital wards, should be women-only. And by 'women' she means 'adult human females', not men who identify as women.
Speaking to Bird, it is clear she is not surprised by the Lib Dems' failure to support women. 'We have regressed so far backwards that our politicians cannot speak out, much less stand up for ordinary women', she tells me.
Out of all the UK's political parties, the Lib Dems seem to have embraced gender ideology with a particular zeal. The Lib Dems' 2019 manifesto pledged to make the process of obtaining a gender-recognition certificate easier and promised to introduce an 'X' gender option on passports.
Moreover, some grandees within the party have long banged the drum for gender self-identification and have called for the abolition of protections based on biological sex.
Take former minister Lynne Featherstone. She has been a particularly vocal proponent of trans ideology, and a fierce opponent of 'gender critical' feminists like Natalie Bird. To mark LGBT History Month in February 2019, Featherstone wrote to 'those people, who believe they can restrict trans women's rights… in the name of feminists'. 'You are not feminism', she thundered. 'Your views are not welcome in the Liberal Democrats.'
So there you have it. Featherstone wants to purge the Lib Dems of all those who defend women's rights. Indeed, while she won't admit it, she essentially wants to purge the party of all feminists.
The Lib Dems just don't get it. Debates about 'trans rights' are not concocted by Boris Johnson's 'culture-war unit', as Davey would have us believe. They are born of women's genuine concerns about the threat gender self-identification poses to women's rights – including their right to single-sex spaces. Davey would do well to listen to what people like Natalie Bird are actually saying.
Jo Bartosch is a journalist campaigning for the rights of women and girls.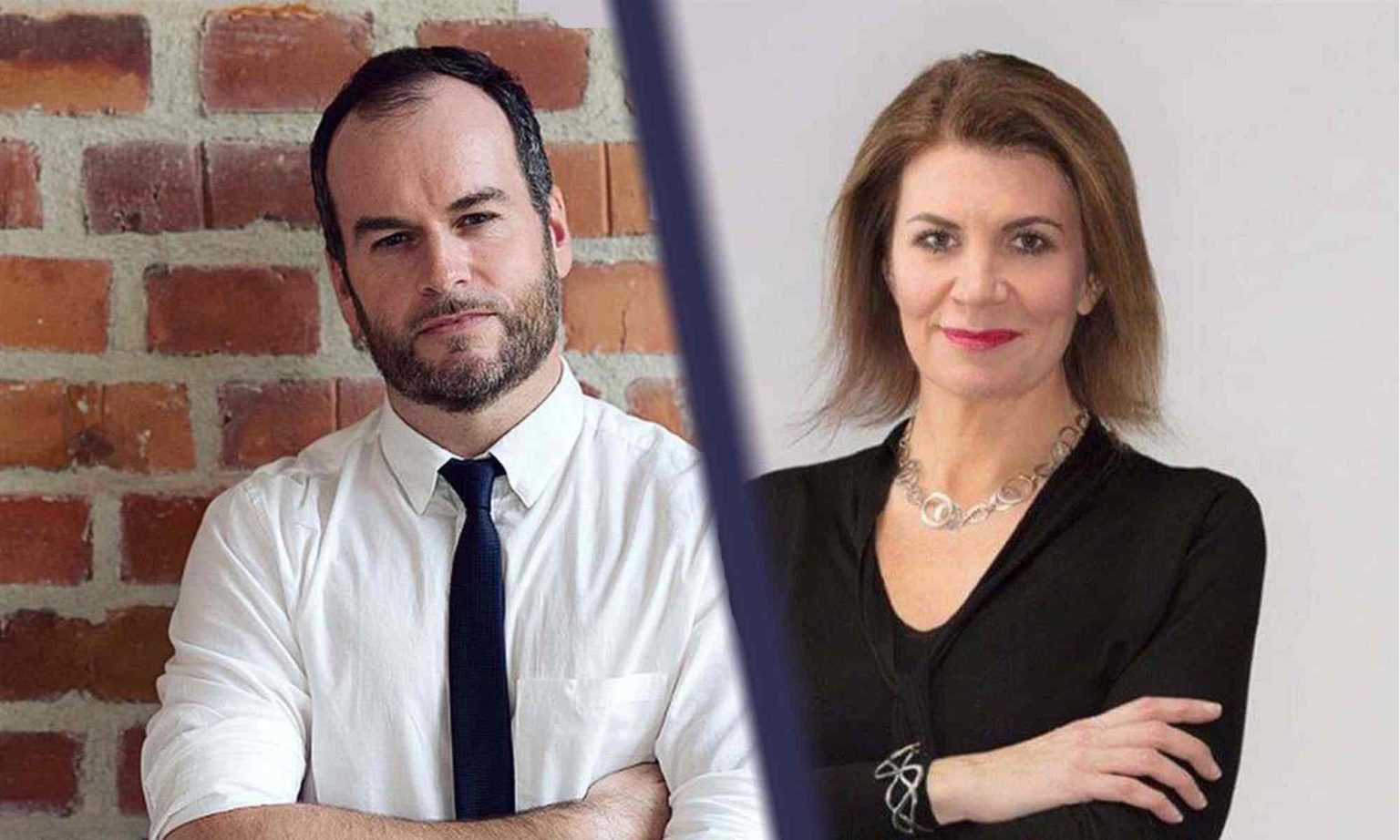 A world gone mad – with Brendan O'Neill and Julia Hartley-Brewer
ZOOM EVENT
Wednesday 22 September – 7pm to 8pm
Tickets are £5, but spiked supporters get in for free.
To enquire about republishing spiked's content, a right to reply or to request a correction, please contact the managing editor, Viv Regan.