The grim exploitation of Sabina Nessa's murder
People are projecting their own pet causes on to another senseless tragedy.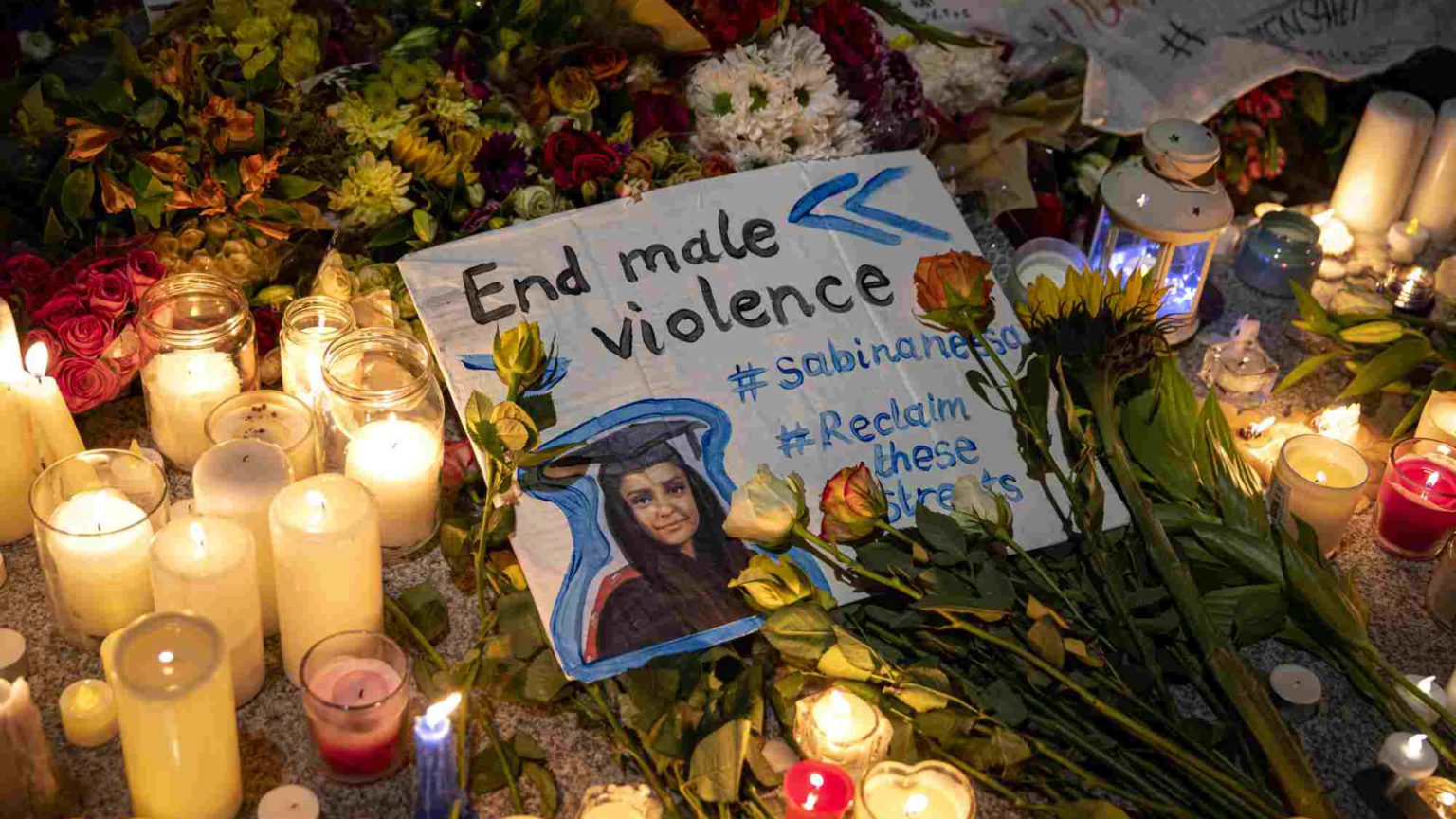 The killing of Sabina Nessa has prompted public outpourings of shock, anger and sympathy for her friends and family. That a young woman, a beloved primary-school teacher, had her life ended in a public place, and just minutes from her London home, is tragic and incomprehensible.
Inevitably, connections have been drawn to the murder of Sarah Everard earlier this year. Both killings have prompted national discussions about male violence, women's safety and the inadequacies of the state in deterring male offenders and protecting women.
The public response to these two horrendous crimes has been similar in other respects, too. In both instances, large crowds gathered in candlelit vigils in honour of the murdered women. Marked with flowers, handwritten notes and lanterns, these mass events have allowed people to come together to express their grief and anger. Hundreds attended each vigil, most of whom will have had no personal connection to Sabina or Sarah. Likewise, impromptu shrines appeared in towns remote from the London homes of either woman.
It is understandable that people are sad and angry about the killings of these two young women. But there is something new about grief and protest coming together in these vigils, held for women who were not political activists and did not die fighting for a cause. At heart, grief and protest are fundamentally different things. Grief speaks to the deep sense of loss felt by the friends and family of the murdered women. A vigil is a way for those grieving to express sorrow and support one another. But the sadness of strangers is more generalised. We do not mourn the loss of someone who we will miss from our lives. Instead, we project our own feelings on to the dead. These vigils come to be about us – about our own fears and concerns.
In this way, public vigils rapidly blur into a form of protest. The heavy-handed policing of Sarah Everard's vigil in Clapham was roundly and deservedly criticised. But one problem the police faced that night was uncertainty as to whether they were patrolling a wake or a demonstration. As one of Sarah's friends wrote on spiked in the wake of Sarah's death, this tragedy became politicised in a way that Sarah herself may never have wanted. Sarah did not die on hunger strike or as a guerilla fighter. She was, as her friend put it, 'extremely unlucky – that is all there is to it'.
Not all killings are commemorated with widely publicised and well-attended vigils. Last week in Killamarsh, a town near Sheffield, a woman and three children were killed in their own home. A man was later arrested at the scene. As Luke Gittos notes, 'in the first seven months of 2021, 22 young people were murdered' in London alone. In each tragic case there are no doubt heartbroken friends, family, colleagues and neighbours. But there have been no shrines in remote towns and no vigils attended by the Duchess of Cambridge to mark these killings. These horrendous crimes only rarely make national news.
While the response to Sarah Everard's killing was politicised, Sabina Nessa's killing risks being racialised, too. In the days after Nessa's death it quickly became established that the response to Everard's death was to be the template – and that any disparity, in terms of column inches, numbers of vigil attendees or royal appearances, must be evidence of racism or Islamophobia. This numerical calculation of grief is a truly mawkish exercise.
Sadly, it is always the case that some victims, and some crimes, become more newsworthy than others. Sarah Everard's death garnered considerable attention not just because she seemed relatable to many journalists, but also because there was a lengthy period between her disappearance and her body being found and her murderer being caught. The fact that she was killed by a serving police officer further fuelled public anger. There was something else going on too: Sarah's death came towards the end of a lengthy period of lockdown. Like the Black Lives Matter protests in June 2020, the vigils reflected a need for people to get out of their homes and come together. By contrast, Sabina Nessa's death, although every bit as tragic, comes in the midst of a crowded news agenda full of political and economic crises affecting seemingly every aspect of our lives.
Despite, or perhaps because of, the accusation of racism hanging over the public response to Sabina Nessa's death, hundreds did turn out for her vigil over the weekend. It also received widespread media coverage. The Duchess of Cambridge sent flowers and shared a tribute on Twitter.
A question worth asking is not why Sarah Everard's killing prompted more of a public outcry than Sabina Nessa's, but why both of these women's deaths have garnered more attention than the many victims of domestic violence or the many victims of gang violence who have been killed this year. The answer, tragically, is not media racism or widespread misogyny. The deaths of Sarah Everard and Sabina Nessa are newsworthy precisely because killings of this kind are so rare. Women are not routinely murdered on Britain's streets.
Of course, just because these sorts of murders are rare does not make them in any way acceptable or inevitable. But it does mean that there is a limit to the political lessons that can be drawn from them. There is now a clamour for schools to teach the dangers of toxic masculinity, for plainclothes police officers to patrol bars, and for more helplines to be set up for women to call if they are fearful. But none of these interventions would have saved Sarah Everard or Sabina Nessa.
Neither woman should be made, in death, to carry the weight of a political cause they never sought to be associated with in life.
Joanna Williams is a columnist at spiked and director of Cieo, where she recently published How Woke Conquered the World
To enquire about republishing spiked's content, a right to reply or to request a correction, please contact the managing editor, Viv Regan.