Prince Charles and the green counter-revolution
Environmentalism wants to turn back the clock. No wonder royals and aristocrats love it.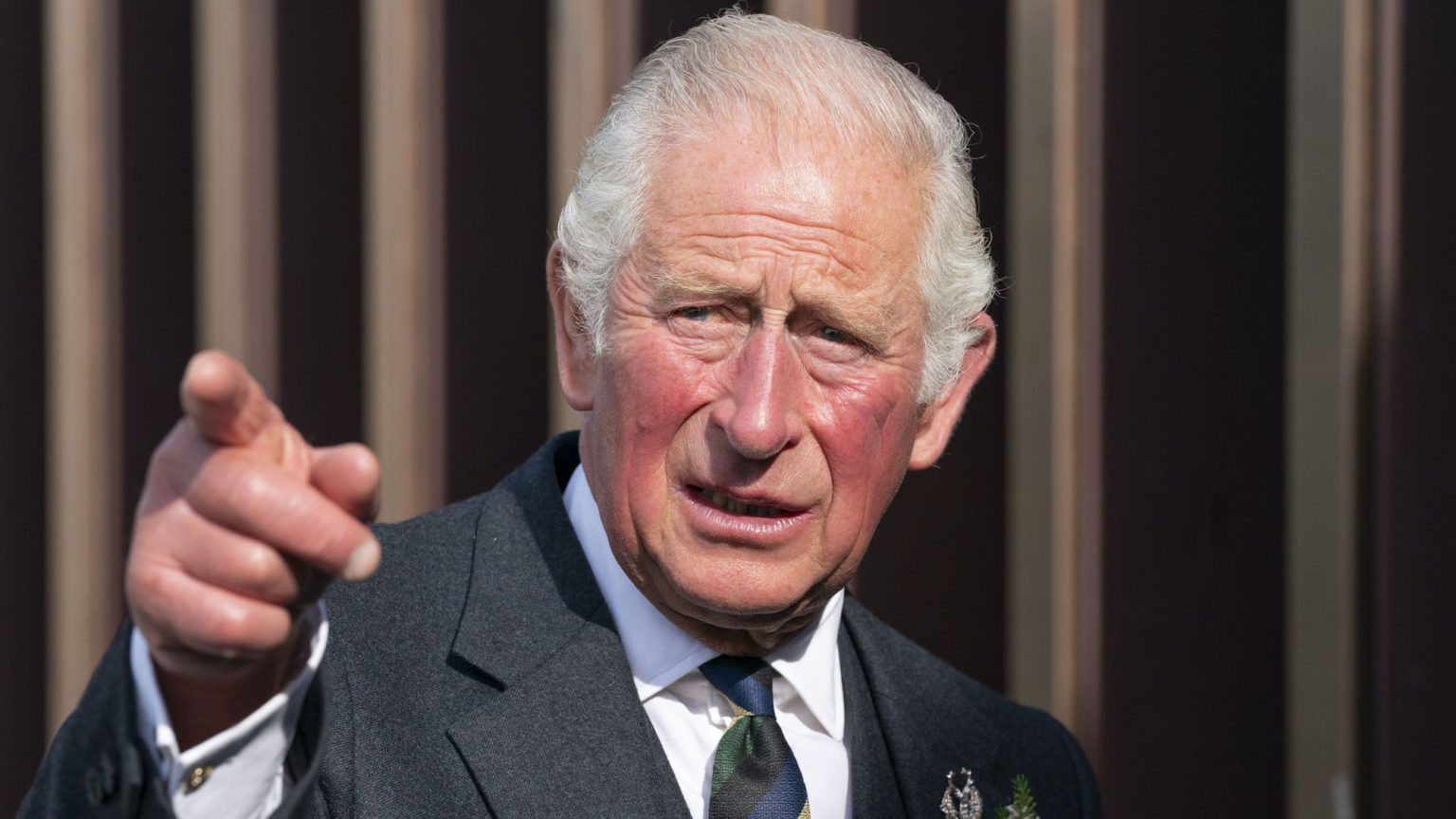 The UK's future king has made yet another unwelcome intervention into politics. As Insulate Britain continues to cause chaos on Britain's roads, a new interview with Prince Charles aired on the BBC today, in which he expresses sympathy with those despised green protesters.
In the interview, Charles says he 'totally understands' why climate activists take to the streets to protest. He is then asked if he also sympathises with green poster-girl Greta Thunberg. 'Of course I do, yes', he says. 'All these young people feel nothing is ever happening, so of course they're going to get frustrated… they see their future being totally destroyed.'
Charles isn't totally uncritical of green activists. He says that blocking roads and stopping people going about their business may not be the best way for greens to make their case. But it's clear that he agrees with the activists' underlying sentiments.
Charles is nothing if not out of touch. Walking around his Balmoral estate, he explains the sacrifices he has made to help the environment, including eating less meat. He has also had his 50-year-old Aston Martin refitted so it can be fuelled by surplus white wine and whey, taken from the production of cheese. There are few better metaphors for the absurdity and elitism of environmentalism than a prince funnelling Pinot and Camembert into his vintage auto.
The Prince of Wales is just one of many royals and aristocrats who are paid-up members of the environmentalist movement. In 2019, Princess Marie-Esméralda of Belgium, daughter of Leopold III, was arrested while taking part in Extinction Rebellion protests in London. Last year, Lady Dido Berkeley was cleared of charges after lying in the road during climate-change protests. There's also Tamsin Omond, co-founder of Extinction Rebellion, who is the grandchild of a baronet.
The princes and the toffs are moving in the same political circles as the greens. This should come as no surprise to us. The sweeping changes that climate-change activists demand would be disastrous for the masses, but wouldn't cause the elites any real problems. The wealthy don't need to worry about the impact of green policies on their jobs, their incomes or their cost of living.
What's more, these aristo-greens seem to long for some kind of pre-industrial idyll. For a feudal utopia without mass production and consumption. For a green and pleasant land untarnished by dark, Satanic mills. For the good old days of noblesse oblige, when lords, serfs and nature lived 'harmoniously' and all had a jolly nice time.
Greta Thunberg made the feudal bent of environmentalism clear last month, when she attacked the Industrial Revolution. 'The UK has an enormous historical responsibility' for carbon emissions, she said, because 'the climate crisis… more or less started in the UK, since that's where the Industrial Revolution started'.
The Industrial Revolution was not some kind of catastrophe for which Brits should be ashamed. It was a transformation of society that gave birth to a better world. It produced wealth on a scale previously unimaginable. It was the death knell for a stifling feudal order, in which vast swathes of the population had little to live for. And it was the bell chime for a new age of growing prosperity, better health, better education and greater democracy.
Environmentalism has become a kind of counter-revolution, against the gains of modernity. No wonder the heir to the throne is onboard.
Paddy Hannam is editorial assistant at spiked. Follow him on Twitter: @paddyhannam.
To enquire about republishing spiked's content, a right to reply or to request a correction, please contact the managing editor, Viv Regan.