How Stonewall conquered our institutions
Nolan Investigates Stonewall exposes why so many public bodies uncritically embraced the trans lobby.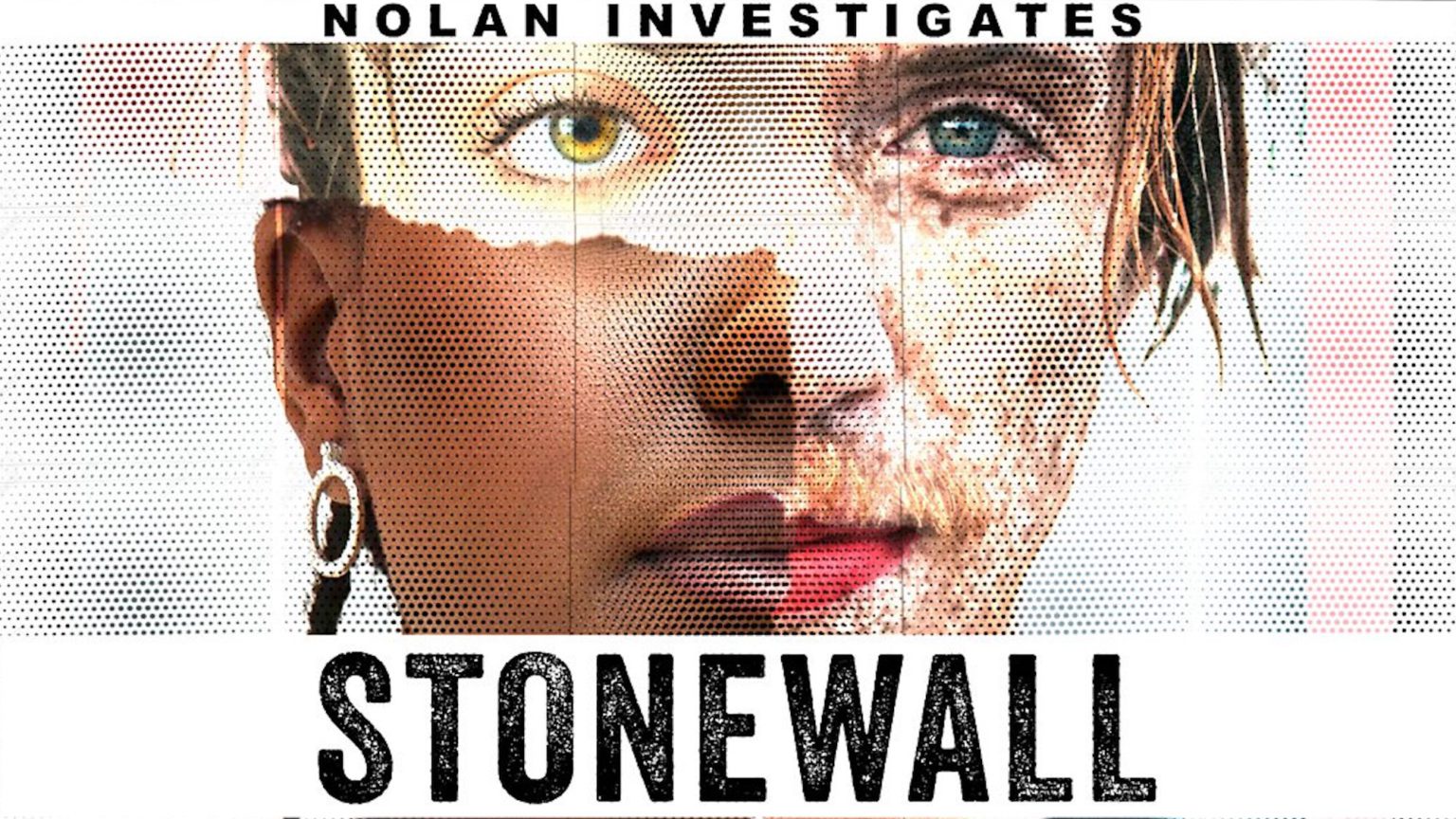 The influence of Stonewall on some of Britain's leading institutions has, at long last, been thoroughly exposed. For too long, this lobby group has had free rein to control debate, shape policy and determine practice on transgender issues. Now, Nolan Investigates Stonewall, a superb 10-part podcast series for BBC Sounds, offers insight into how Stonewall operates and why it has been able to gain such power.
Presenter Stephen Nolan and investigative journalist David Thompson offer a badly needed lesson in journalism. Nolan Investigates Stonewall has three features that are missing from much broadcasting today. First, there's the tenacity. Thompson in particular goes to great lengths in pursuing interviews, submitting freedom-of-information requests and appealing those that are declined. Second, and more importantly, Nolan and Thompson take a genuinely critical approach to the subject matter. We hear from a far wider range of voices than we have come to expect from the BBC. Third, the series allows sufficient time to drill deep into the issues at stake.
Nolan and Thompson interview people, like Professor Kathleen Stock and MP Rosie Duffield, who are frequently monstered as transphobes but are rarely given a public platform to explain their thinking. David Bell, formerly a consultant with the Tavistock Trust, and psychotherapist James Caspian are both given time to explore the harms of rushing children into the process of gender transition. Neither is given an easy ride. But nor are the trans advocates who appear – and we are reminded repeatedly that Stonewall was invited to participate but refused.
Sufficient time is all it takes to expose the vacuousness of the trans cause. Pink News CEO Benjamin Cohen struggles to explain the meaning of 'two spirit' gender identity before finally giving in and admitting he can't. In another episode, he is asked to explain what is wrong with the word 'mother' – while he himself uses the word countless times in a bizarre argument about the importance of not offending lesbian parents. He has no answer to Nolan's retort that 'mother' was central to his own mother's identity.
Elsewhere, interviewees are allowed to say out loud things that are normally silenced as taboo. Debbie Hayton, a transgender teacher and journalist, questions the received wisdom that the suicide rate is far higher in transgender children than among the general population. Professor Alice Sullivan discusses the problems that occur when official statistics record gender identity rather than sex – including a misleading increase in the number of women sex offenders.
The central argument of the series – that key public institutions have been 'captured' by Stonewall – is well made. Organisations can enter Stonewall's Workplace Equality Index and pay to join its Diversity Champions programme. After giving money to Stonewall, they are graded and ranked on how well they promote trans inclusivity. They are offered training in how to comply better with Stonewall's demands in order to secure a higher place on the index in future years. Listeners are left in little doubt that this racket not only provides a huge source of revenue for Stonewall, but it also puts institutions in a compromised position. Organisations like media regulator Ofcom (which has now stepped back from Stonewall) and the BBC can make no claim to impartiality when they are producing output, or regulating the output of others, in line with the demands of one powerful lobbying group.
Incredibly, branches of the civil service and the Scottish and Welsh parliaments are among a host of institutions that promote a bastardised version of the law based upon Stonewall's misinterpretation of legislation. Stonewall's advice erroneously presents gender identity – as well as or instead of sex – as a legally protected characteristic. This creates a climate of fear in which employees and service users are made to feel they have broken the law, if they use the wrong pronouns or insist on single-sex spaces, when they have done no such thing. This legal wooliness is also anti-democratic. As Nolan and Thompson argue, Stonewall has every right to criticise the law as it currently stands. But it should campaign for change openly and convince MPs and the electorate of its cause, rather than seeking to enact change by the backdoor.
It would be easy to present Stonewall's prowess as single-handedly responsible for this institutional capture. But neither Nolan nor Thompson allows this to happen. They tell us right at the beginning of episode one that this series is less about Stonewall's influence and more about the institutions that held the door open, offered Stonewall a seat at the table, and begged it for approval. Stonewall, they remind us, has simply been incredibly effective at being a professional lobby group. That its influence has been to the detriment of the core purposes of other institutions is hardly Stonewall's fault.
Answers put forward to explain Stonewall's tremendous reach are revealing. Institutions want to do the right thing, we are told – and, just as importantly, they want to be seen to be doing the right thing. There is collective guilt about the way gay people were treated in the past and a genuine desire to make amends. And some are afraid of the consequences of challenging Stonewall's ideas. There is truth in all of these claims. But many of the leaders of these institutions genuinely agree with Stonewall's principles and possess an evangelical desire to change thinking about sex and gender. All too often this substitutes for any other sense of purpose in morally vacuous institutions.
Rather than taking stock, gender evangelists – including Labour MPs – have lined up to criticise the BBC for producing Nolan Investigates Stonewall. Labour's deputy leader, Angela Rayner, has said that 'the coverage of trans rights and trans issues is terrible… so I stand with Stonewall'. Labour MP Zarah Sultana has tweeted that it 'beggars belief' that the BBC is 'using public money to amplify such a hateful campaign, reminiscent of homophobic moral panics'.
This response shows that despite great investigative journalism, and even high-profile institutions pulling out of the Stonewall Diversity Champions programme, gender ideology will continue to be influential. When institutions from the Labour Party to the BBC to the civil service to universities and schools no longer believe in their core mission – to represent, educate, inform and serve the public – they will always be in hock to moral snake-oil salesmen.
Joanna Williams is a spiked columnist and the director of Cieo.
Picture by: BBC.
To enquire about republishing spiked's content, a right to reply or to request a correction, please contact the managing editor, Viv Regan.