No, we should not ban online anonymity
It won't stop abusive trolls, but it will chill free speech.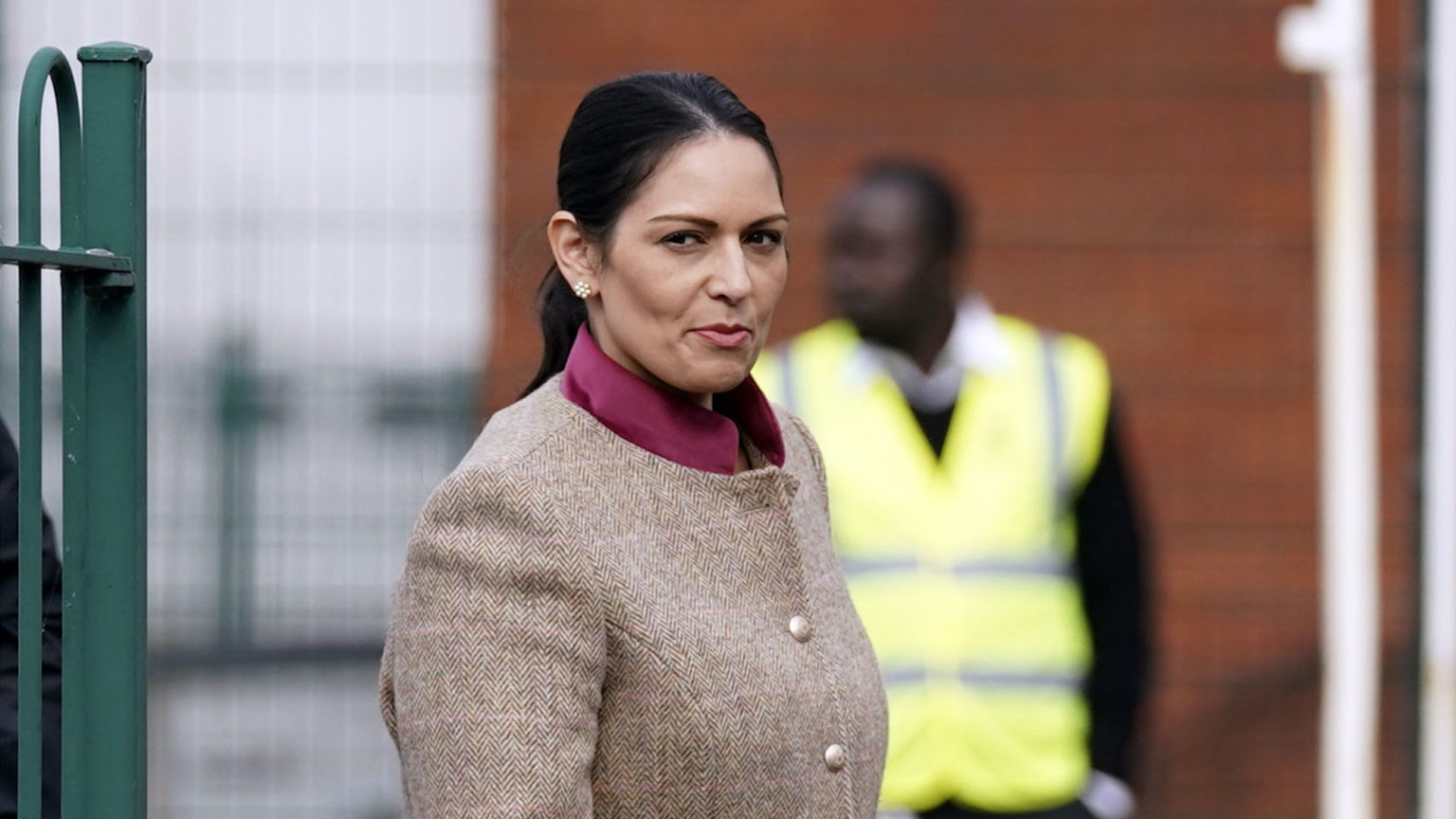 It is not exactly clear what David Amess's murder by a suspected Islamist terrorist has to do with anonymous internet trolls, but that, alas, is where the debate has ended up.
Home secretary Priti Patel has mooted a crackdown on anonymous social-media accounts and has vowed to toughen up her already wildly authoritarian Online Safety Bill. Deputy PM Dominic Raab, echoing Patel, says: 'I don't see why people should be able to abuse the veil of anonymity on social media.'
Ministers seem to have witnessed a different crime to the rest of us on Friday. Amess, of course, was not a victim of online abuse – he was the victim of an offline, face-to-face, in-the-flesh atrocity. But even if we put all that aside, it is clear that banning online anonymity is a truly dreadful and ill-conceived idea.
Firstly, it's important to recognise that online anonymity isn't just for trolls. Society benefits from hearing the kinds of voices that can only afford to speak out under conditions of anonymity. That may mean whistleblowers, democracy activists, investigative journalists or political dissidents of various stripes. In the undemocratic world, anonymity can literally save your life or keep you out of prison.
And people are not exactly free to speak their minds in the democratic West, either. Ordinary people can lose their livelihoods and reputations for expressing even mainstream opinions nowadays. Expressing so-called gender-critical beliefs – such as the belief that biological sex is real – can be enough to invite cancellation campaigns. It is deeply regrettable that many people choose to express these kinds of views anonymously, but you cannot blame many of them given the intolerant climate we find ourselves in.
There are also more prosaic, non-political reasons why internet users might like to keep their identities private. What about people seeking advice on online forums or on social-media groups? Should we all be forced to have our name and photo next to our questions about sex, embarassing illnesses or other personal problems?
Some will say the way around this is to allow pseudonyms on social media – so that users could remain anonymous to each other, but with a verified identity attached to each account behind the scenes. But this also raises all kinds of practical problems.
Ultimately, identity verification can only be enforced by our government or by the tech companies. If the government were to enforce this, that would imply some kind of centralised digital ID. Ministers would do well to recall the ill-fated 'porn pass', when Theresa May's government had the less-than-bright idea of asking people to pay for permission to watch online porn by buying a pass from a local shop. This scheme was far less complex than what would be necessary to ban anonymity, but it was too difficult to implement nonetheless.
Even if you could get a digital ID for social media up and running it would surely have to stop at the UK border. The UK government would have no power to stop someone tweeting anonymous abuse from another country. Nor could it stop a British citizen posting abuse anonymously on a platform with no base in the UK.
Given how easy a UK-only system would be to work around, you are then presumably left with the tech companies as the only able enforcer. That means entrusting all of our identities to Big Tech. But allowing Big Tech to hold our data is tantamount to exposing it. The frequency and scale of data breaches have earned them their own Wikipedia entry. Facebook – which now asks you to use your real name when you sign up – suffered five enormous data breaches between 2013 and 2019. In 2019 alone the personal data of more than 800million Facebook users were compromised, including millions of phone numbers. We can hardly trust Silicon Valley with the data it already has of ours. We certainly shouldn't be looking to entrust it with more.
Besides, it's not exactly clear that banning online anonymity would do anything to prevent abuse anyway (let alone prevent the acts of terrorism that have inspired this bizarre crusade).
Critics of online anonymity point to a 'disinhibition effect' that comes from being able to hide behind an avatar as you type the kind of obscenities you wouldn't dream of saying to someone's face. But the truth is that this disinhibition doesn't come from anonymity, but from being online and behind a screen full stop. Trolling occurs on every platform – even LinkedIn users can be cruel to each other, despite their places of work being displayed prominently on their profiles. Research suggests that non-anonymous accounts are not only more aggressive on average than anonymous accounts, but they are also far more influential in encouraging other users to join social-media pile-ons.
Online abuse may be very nasty for those on the receiving end of it. No doubt there are some unhinged trolls who target our politicians. But banning anonymity is a wildly disproportionate and utterly impractical response that will have no clear benefits. It is a mad, authoritarian and dangerous idea. And it is a sign of just how little regard our government has for our online freedoms that it is even considering such a move.
Fraser Myers is deputy editor at spiked and host of the spiked podcast. Follow him on Twitter: @FraserMyers.
Picture by: Getty.
To enquire about republishing spiked's content, a right to reply or to request a correction, please contact the managing editor, Viv Regan.