Is Dave Chappelle 'using white privilege'?
The woke critiques of the controversial comic are becoming increasingly absurd.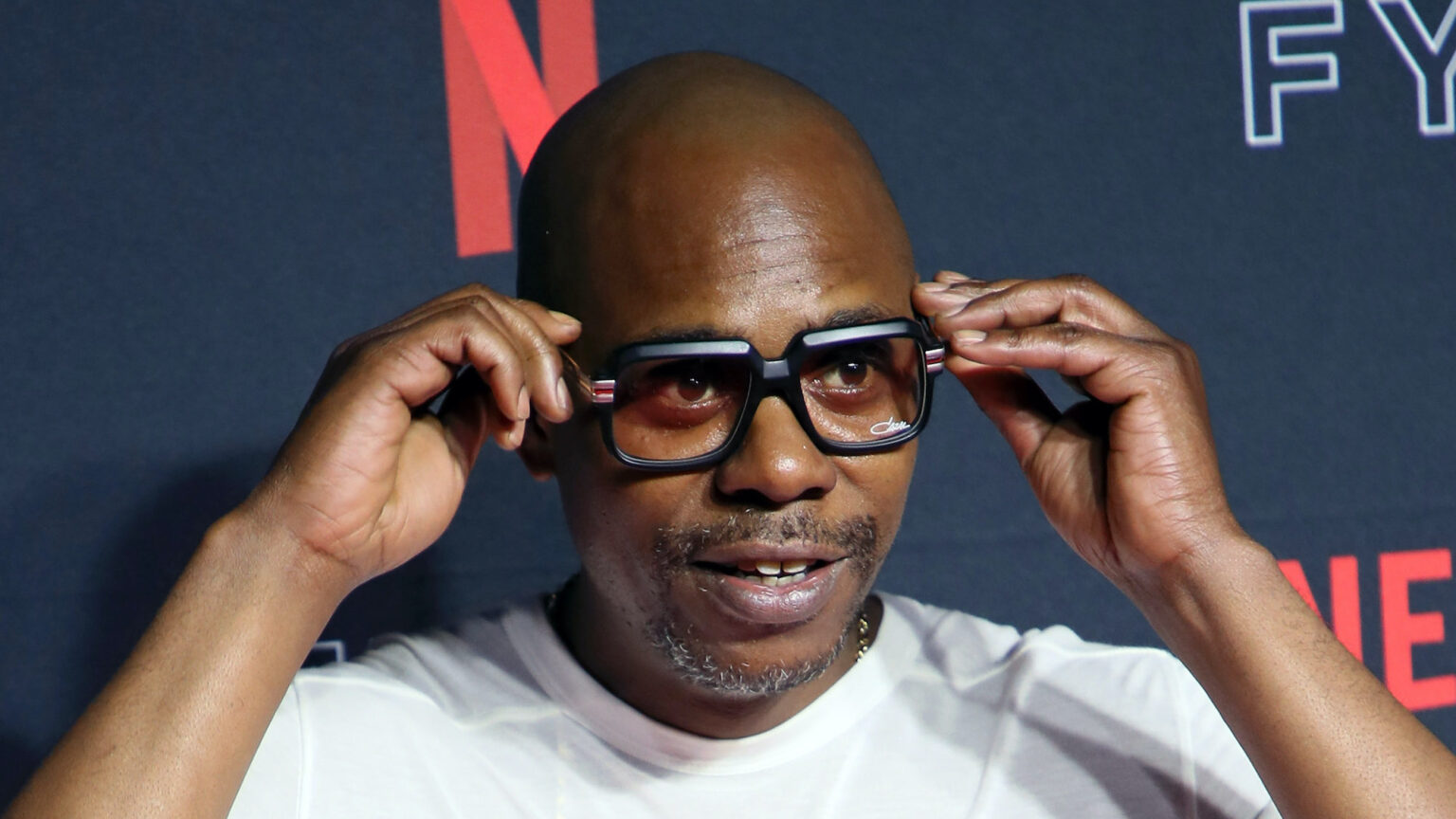 The furore over Dave Chappelle's latest comedy special for Netflix, The Closer, rages on and on. The essence of the problem is that a lot of trans activists believe that Chappelle crosses a line in some of his jokes about trans people. They want Netflix to take the special off its platform. So far, their entreaties have not been yielded to.
In all of this uproar, something genuinely interesting has come to light – the apparent meaning and use of the phrase 'white privilege'. This is because – and some of you reading this might think I am making this up or exaggerating, so stay with me here – Dave Chappelle, a black American man, has been accused of 'using white privilege'.
'Too often in The Closer, it just sounds like Chappelle is using white privilege to excuse his own homophobia and transphobia', an article on NPR's website claims. The lead-up to this in the NPR piece is all about how Chappelle supposedly assumes that 'the struggle over oppression is a zero-sum game – that because some gay people have access to white privilege in America, all their concerns about stereotyping and marginalisation are hollow and subordinate to what black people face.'
There are several confusing things to consider here. First and foremost is how exactly a black man, particularly in America, can even begin to access 'white privilege'. If black people can use 'white privilege', doesn't that sort of negate the whole idea of what 'white privilege' is in the first place? In other words, if 'white privilege' isn't 'white', what exactly is it then?
For the record, I think there really is such a thing as white privilege – particularly in America. Two books that I think are worth citing are Beneath the Underdog by Charles Mingus and Karamo by Karamo Brown. Both are autobiographies by black American men, but after that there are huge differences between them – Beneath the Underdog is a hard-hitting, brilliant book written by a musical genius; Karamo is an affable holiday read written by one of the blokes from Queer Eye. Yet what both of them contain are large sections about how race has affected the lives of each author to a massive extent. Mingus was constantly chided for being light-skinned; he felt that black people regarded him as essentially white, while to whites he was still seen as black. Karamo went through huge soul-searching when he was a young man about feeling he was too dark-skinned.
As a white man living in white-majority countries all my life, I have never been forced to think about my race particularly at all. Not really. It has never informed any major decision I have made – or even come close. And I think that is a huge part of what actual, real white privilege is – not having to think about the colour of your skin all the time and its relation to all aspects of your existence. I think this is why some white leftists are so willing to make a show of 'how awful we white people are'; to most whites in the West, doing this is no skin off our backs.
But coming back to Chappelle – if black people can access and use 'white privilege', then those who want to make political points with this term need to realise they are in danger of rendering the concept nonsensical by applying it to a black comedian. Yet I think I understand the problem the left really has with The Closer and why they have roped in the white privilege thing, even though it makes no logical sense: Chappelle's Netflix special has caused huge problems for the left's current belief system.
A black man saying things that go against scripture on trans issues means leftists have to acknowledge that one of the following things is true. Either the beliefs of some minority groups clash directly with those of other minority groups, causing one to have to engage in a sort of ranking of oppression which will throw up some uncomfortable ideas. Like yes, Black Lives Matter – but do Trans Lives Matter more, when push comes to shove? Or if you don't like that idea, you can come to a liberal sensibility and realise that all people are just people, and that while things like white privilege do exist, viewing everyone as individuals with personal agency is the best way forward. But this idea is anathema to the current left, so that's out. Not being able to concede to either of these theses, they are stuck.
In the end, all they can do is alight on the ridiculous idea that Dave Chappelle, a black American comedian, is somehow 'using white privilege' when he tells jokes about trans people. As if the spirit of 'whiteness' is invading his body while he is saying these things, or something equally absurd. This is to avoid the truth – that a section of the left wants to shut down and indeed damage the living of a black American man who was born with no real privilege at all.
Nick Tyrone is a journalist, author and think-tanker. His latest novel, The Patient, is out now.
Picture by: Getty.
To enquire about republishing spiked's content, a right to reply or to request a correction, please contact the managing editor, Viv Regan.