Why is the army fighting the culture wars?
The Ministry of Defence now expects personnel to announce their pronouns at meetings.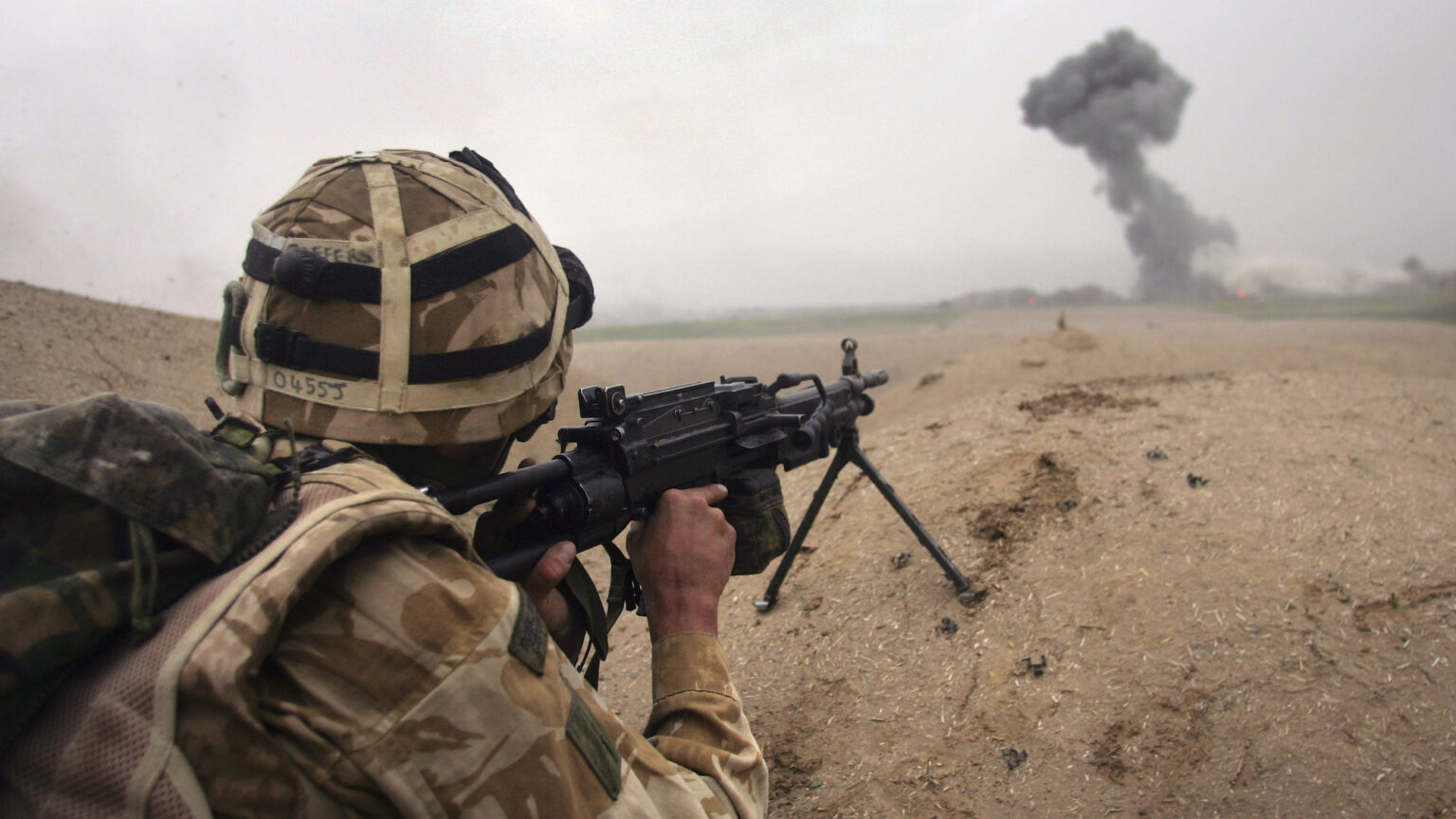 New guidance issued by the Ministry of Defence (MoD) is set to ensure transgender personnel in the armed forces will be shielded from the danger of misgendering, both at work and in the field.
The Times reports that MoD officials have been told to announce their preferred gender pronouns in meetings so as to show 'respect' for everyone's 'gender identity'. This follows on from the MoD's decision last month to issue inclusivity guidance, which warns staff to be careful when using the word 'female' in case it 'erases gender non-conforming people and members of the trans community'.
These new edicts are rumoured to be the brainchild of Dunni Alao, a policy expert at the MoD who was appointed as a trustee of lobby group Stonewall in June. The MoD denies that Alao, the senior civil servant in charge of human resources, was responsible for these recommendations, though she has described herself as a 'fierce proponent' of the Stonewall agenda. Indeed, the MoD confirmed this week that it has paid Stonewall £80,312 over five years, mainly for membership of its Diversity Champions scheme, whereby employers allow Stonewall to vet their internal policies.
The fact that the British military has issued the new guidance is hardly a surprise. In recent years, 'transwomen' soldiers have become as much a military cliché as squaddies brawling at kicking-out time. From former lieutenant colonel Jennifer Pritzker in the US to Captain Hannah Winterbourne MBE in the UK, there seems to be a pipeline between the macho world of the army and gender-identity clinics.
Notably, the first British 'woman' to serve on the front line in close combat joined the Scots Guards as a man in 2012. In response to this momentous event, army general Sir James Everard expressed his delight, and cited 'awards from Stonewall' as evidence of the military's shift toward inclusion and diversity.
Yet while the army bathes in Stonewall's praise, it is also facing criticism on several fronts at the moment. There are the reports of veterans being turned out on to the streets and of instances of sexual abuse being covered up.
The experiences of women in the army, specifically of the traditional sort with vaginas, make for particularly grim reading. A recent government report, exploring some of the injustices faced by female soldiers, notes that nearly two thirds had experienced bullying, harassment and discrimination – these behaviours, it says, 'include sexual assault and other criminal sexual offences'.
The report also revealed a huge disparity between the career opportunities afforded to women and those afforded to men. Around 90 per cent of mid-ranking male officers have children, compared to just 10 per cent of women in similar roles. It seems women are still expected to choose between a military career or a family. Furthermore, even the design of body armour places women at greater risk of harm in combat – because it is designed to fit men.
But rather than deal with these real problems in the armed forces, it seems the MoD would prefer to fanny about policing pronoun use and issuing nonsensical guidance for meetings.
Moreover, by taking Stonewall's 'transwomen are women' approach, the MoD is putting women at even greater risk of sexual violence and harassment. The MoD's 2019 Policy for the Recruitment and Management of Transgender Personnel in the Armed Forces explicitly states that 'as soon as the transition process begins the person should be provided with accommodation that is appropriate to their affirmed gender'. In other words, the moment a male member of the armed forces says he 'feels like a woman', he is entitled to be admitted to women's facilities. Of course, this works the other way round, too – but women who identify as men do not as a rule pose a sexual threat to men.
In an environment known for closing ranks on whistleblowers, it would take ovaries of steel to object to the presence of men who identify as women in single-sex army accommodation. It seems that while the MoD is advising personnel to avoid using the word 'female', women themselves have fewer rights and protections than ever.
Ultimately, the new Stonewall-inspired guidance about pronouns is a meaningless performance that will probably be ignored by most. But it does raise the question – if a soldier can be wounded by a word, how can we expect them to protect the country?
Jo Bartosch is a journalist campaigning for the rights of women and girls.
Picture by: Getty.
To enquire about republishing spiked's content, a right to reply or to request a correction, please contact the managing editor, Viv Regan.